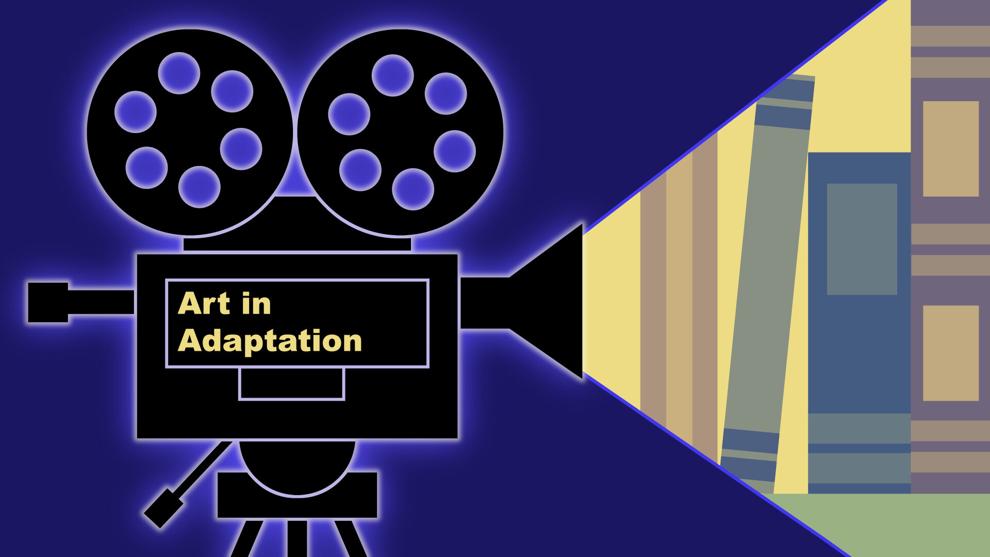 Editor's note: "Art in Adaptation" is a bi-weekly column exploring the changes between original works and adaptations as well as their effects on popular culture. 
Have you ever read a book or movie and fantasized about building that world, creating new plotlines with existing characters, and even adding your own twists and turns as you see fit? I know this might sound just like fanfiction, but I promise you, most film and show adaptations operate under this practice. Oftentimes, there is not enough content in the original source material and filmmakers take their own creative liberties. No one takes more creative liberties than The CW Network, notorious for its long-running show adaptations based on popular young adult (YA) novels.
Last time, we touched on the idea that real people's lives have been distorted and enhanced for added entertainment value in biopics, but adaptations of fictional material suffer from this same fate. When a film studio starts to run out of material to work with, they often resort to creating plotlines and adding characters not present in an original work. 
Showrunners are more likely to express creative deviation than filmmakers because unlike movies, they aren't as limited by time constraints. A show can keep pumping out season after season as long as audience retention is up and profits can be made. It no longer matters whether it stays true to the original, but that the premise of the plot is kept interesting.
Take "The Vampire Diaries," a long-running CW teen drama adapted from a YA book series of the same name, as an example. "The Vampire Diaries" has a total of 171 episodes across eight seasons, not even including the episodes from its two spin-off shows "The Originals" and "Legacies." 
While the book series was considerably lengthy in its own right, with 13 novels written by L. J. Smith and two ghostwriters, the show adaptation rarely followed the same storyline. The showrunners used the plotlines of the books as a template for the show but ultimately adapted the series in a way that was almost unrecognizable from the original. 
Many of these show adaptations derive from popular YA novels that cater to teen audiences. This is due in part because young audiences, especially teenage girls, wield massive profits for many sectors of the entertainment industry. Showrunners frequently pander to fans so that they stay more invested in watching things that match their expectations. They will bring fan-favorite characters back to life, pair two characters up who had no relationship to each other in the original, and even redeem villains who were otherwise well-liked by these young audiences. 
Sometimes plot deviations go too far and start to promote weird character dynamics, completely changing the tone and intent of the original. This is especially concerning considering that the young audiences of these shows are highly impressionable.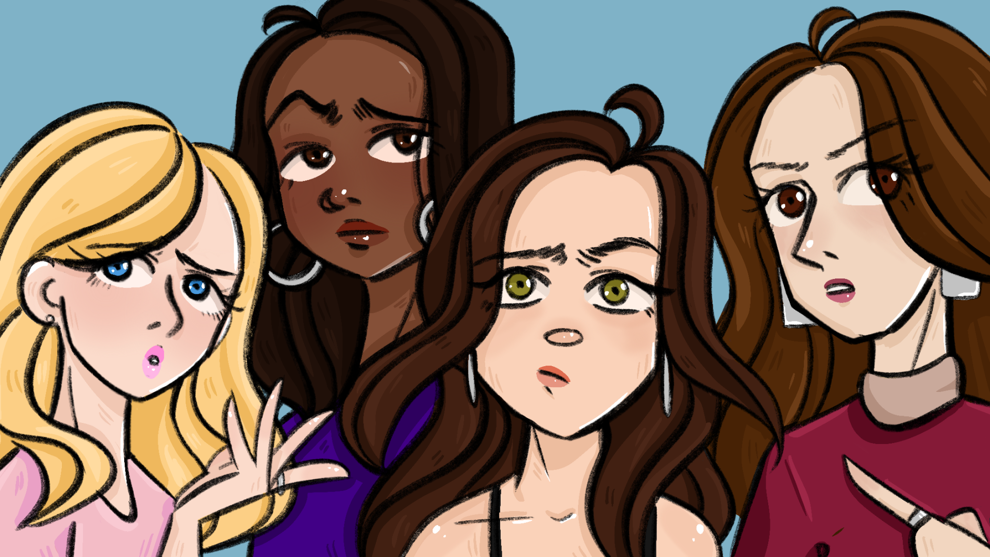 "Pretty Little Liars," a book series written by Sara Shepard adapted into a Freeform show, featured a teacher-student relationship between main character Aria Montgomery and her English teacher, Ezra Fitz. While still problematic, the book had Aria and Ezra in a casual and short-lived relationship that ends with Ezra being arrested, fired from the school, and moving to Rhode Island. 
The show, on the other hand, married the two characters off with a happy ending. While their relationship was popular among fans of the show, it is concerning how the showrunners prioritized profit and fan interest over the morally questionable actions they were portraying through the storyline.
Sometimes, the obsession with audience retention shifts to the opposite spectrum to create plot points that were meant to be unsatisfying. "Pretty Little Liars" and "Gossip Girl," another CW book series turned television show, feature the anonymous identity of the main character's antagonists as one of the main plot points.
Author Cecily von Ziegesar's original interpretation of "Gossip Girl" never revealed the identity of the elusive person who spread rumors of the upper-class elite over the Internet. In the CW show, however, the writers took it upon themselves to shift the identity of Gossip Girl around to keep audiences on their toes. The reveal of the real "gossip girl" was largely remarked as a disappointment, as it created plot holes in the story that were not present in the original. It really begs the question of whether these adaptations are still "adaptive" if almost all aspects of these shows have been changed?
CW has mastered the art of formulating their shows in a way that far exceeds the popularity of their book counterparts. These changes, while beneficial to an adaptation's relevance in popular media, create valid concerns as showrunners are always seeking new ways to spice up the content of their show. Sometimes, they come up with clever ways to subvert expectations; other times, they end up crossing a line. 
The one thing that is certain is that showrunners care about what audiences think, but not about the impact they have on said audiences.
Reach columnist Kimberly Quiocho at arts@dailyuw.com. Twitter: @kimberlyquiocho
Like what you're reading? Support high-quality student journalism by donating here.