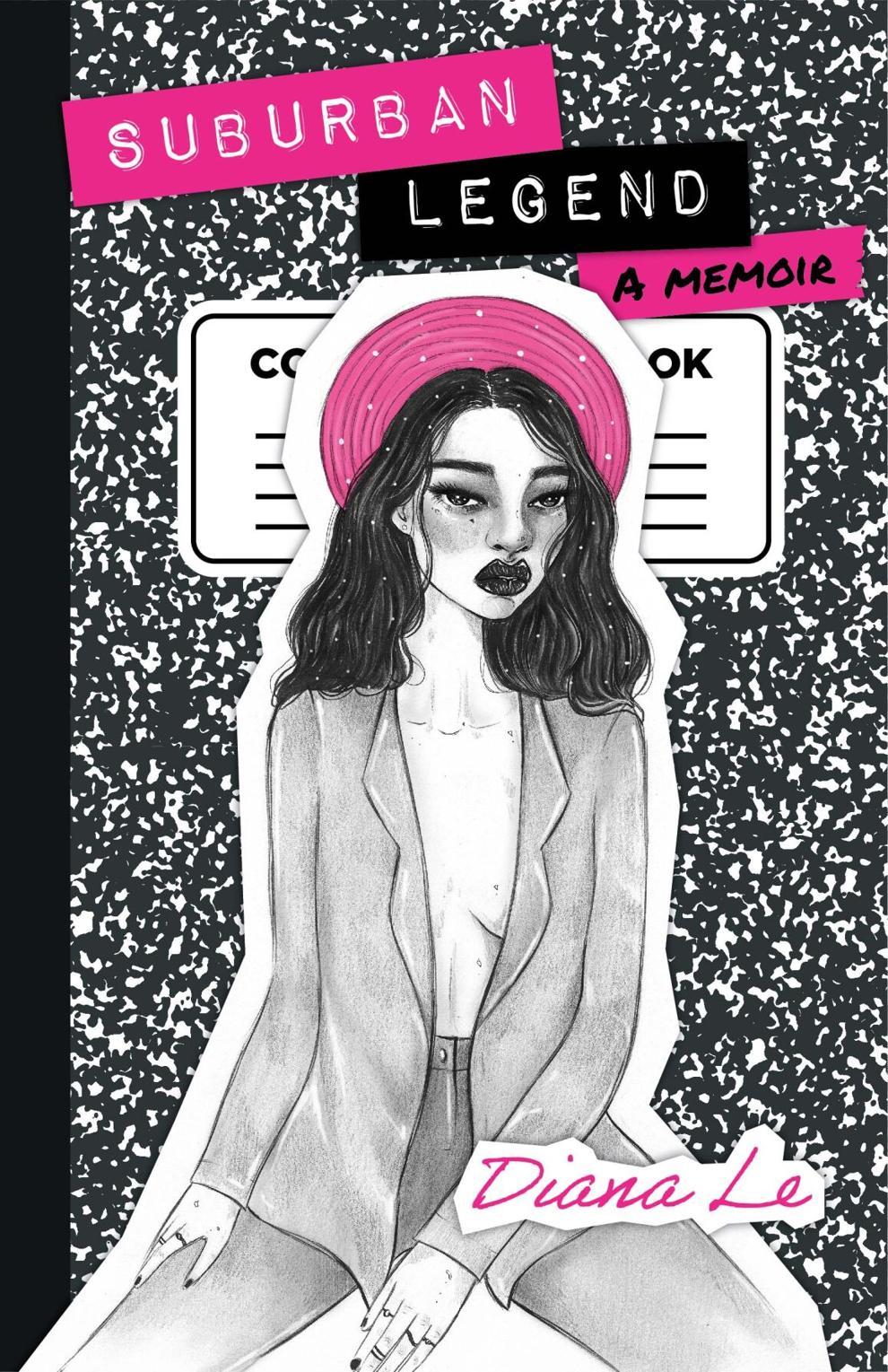 In an age of oversharing, memoirs have become somewhat of a novelty, something to browse when refreshing the pages of another person's life no longer satisfies. Though, to presume that photo dumps and blog posts have taken the place of autobiographical writing would miss the point — we have merely added to the practice of inviting others to share in our memories.
"Suburban Legend," the debut memoir from copywriter and UW cinema & media studies alum Diana Le, is a pictureless montage whose contents evoke both the brazen posturing of social media and the searing isolation of journal entries never seen. Without visuals to critique and question their sincerity, Le's memoir relies on recollections and transcriptions to tell a coming-of-age story marred by trauma and uncertainty.
Through online chat conversations, disassembled notes from therapy, and statements to the police and Child Protective Services, Le constructs a viscerally moving portrait of her life, from childhood to present. Essays that ruminate on romantic attachments, sibling bonds, body image, purpose, and perseverance cut these tangible inclusions with the speaking voice of the person at their center.
Le's identity — and the care under which it developed and fought, only to outgrow — is most recognizable in the chapters that present an interview with her mother, Lê Ngọc Anh. Le's relationship with her mother is considered at length throughout the memoir, with the formal interview setting serving as juxtaposition to Le's accounts of violence, shame, and the limits to undying love. The ensuing parallel of who our parents were before us and who they become in our eyes complicates the reader's sympathetic response to both trapped mother and unprotected daughter.
"Suburban Legend" is published by Girl Noise Press, an independent group Le founded as an homage to the groundbreaking culture of acceptance fostered by forums like Rookie Mag. Le, whose career thus far has spanned critical and creative pursuits, considers the memoir a "return" to self-reflective writing that honors the "weird and wonderful" spaces like Rookie that made it possible for writers like herself to share and be vulnerable. 
Though Le has written personal essays for publications like Femsplain and Teen Vogue, there were times when she questioned her credibility as a writer who vocalized formative parts of her life. Allowing herself to write for enjoyment is what showed Le that youth does not always equate to inexperience; and distance, in years, from the story itself isn't always necessary to fulfill a writer's purpose.
"At the beginning of 2019, I just started writing essays again just for fun, not thinking of what they would be or what I would do with them," Le wrote in an email. "But the more I wrote, the more I started to realize that these essays deserved to be a much bigger project, like a book. I started writing the book when I was 27 and I'm 29 now as the book is coming out, and I'm sure a lot of people think that's still too young to write a memoir … But I thought it was important for me to write and publish it now because my biggest hope for the book is that it can be a comfort to younger girls and women in their late teens and twenties and I just don't think it'd resonate in the way I want if I'd waited until I was 50.
"
Le said that "Suburban Legend" is best described not as a memoir, but as an "autobiographical collage" that arranges essays and other storytelling elements into a puzzle-like fashion. As much as the book experiments with structure, it does so with openness and vulnerability on the part of the author. Le, who writes cathartically but never selfishly, and who invents, with this publication, a new home for affecting non-fiction, welcomes an understanding of her life and its lessons that resonates deeply in this era of superficial communality.
"[This kind of writing] is really tricky and dangerous because I do fear that it'll hurt the people I've written about," Le wrote. "But I do believe that you need to write what needs to be written. And I needed to write this for myself, and hopefully there's someone out there who will read it right when they needed to and feels less alone."
"Suburban Legend" is available in print and online Oct. 5. For more information on the book and Girl Noise Press, visit Diana Le's website.
Reach Editor-in-Chief Brooke Kaufman at editor@dailyuw.com. Twitter: @bkaufmanLJ
Like what you're reading? Support high-quality student journalism by donating here.