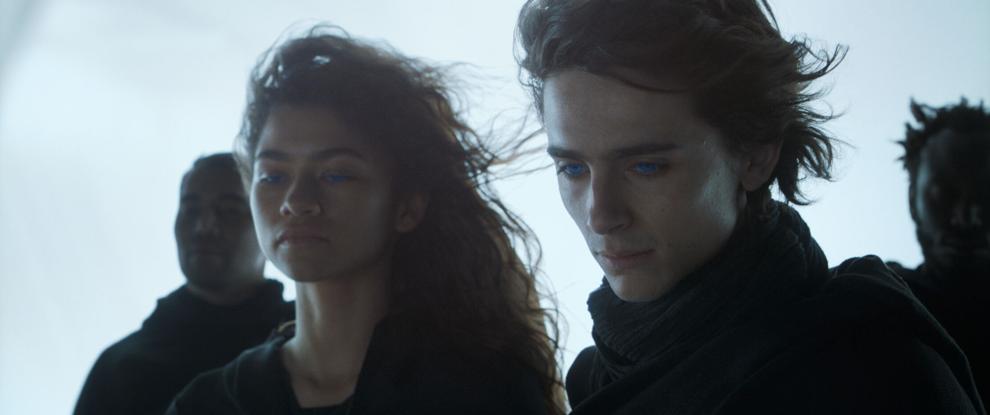 In 1965, novelist and former UW student Frank Herbert authored "Dune," a seminal work in science fiction. The book follows Paul Atreides, the heir of a great family in the distant future, and his reluctant path to an extraordinary destiny on the desert planet Arrakis, called "Dune." Despite its age, "Dune" heavily features feminist, environmentalist, and anti-colonial themes, a rare sight in the fiction of the time. 
Over half a century later, after David Lynch's directionless 1984 interpretation (starring UW alum Kyle MacLachlan), Denis Villeneuve's adaptation of (the first half of) "Dune" is finally here. Featuring Timotheé Chalamet as Paul Atreides, Rebecca Ferguson as his mother Lady Jessica, Zendaya, and Javier Bardem as the desert Fremen Chani and Stilgar, and Josh Brolin and Jason Momoa as the Atreides' guardsmen, the cast is both star-studded and extraordinarily talented. 
"As far as attempting to take on something like this, I can imagine the weight, what that feels like," Zendaya said in a virtual roundtable interview. "What's so important is having that right director, that person who connects with the material in a different way … the fact that Denis has such a connection to this being that he read it as a young person and was able to grow up with it quite literally … I don't think there's anyone better for the job."
My favorite performance came from Oscar Isaac's Duke Leto, Paul's father and the head of House Atreides. The character of Leto Atreides is one of my favorites from the novel and Isaac encapsulates the stalwart, stressed, sleep-deprived Duke to a tee. 
Another highlight came from Stellan Skarsgård as the villainous Baron Harkonnen. Like Isaac, Skarsgård delivers a perfect on-screen version of Harkonnen. His character, too large to walk on his own feet, uses floating suspensors to move around — the image of a long-robed figure eerily gliding around the expansive and beautiful sets of the film is, at times, bone-chilling.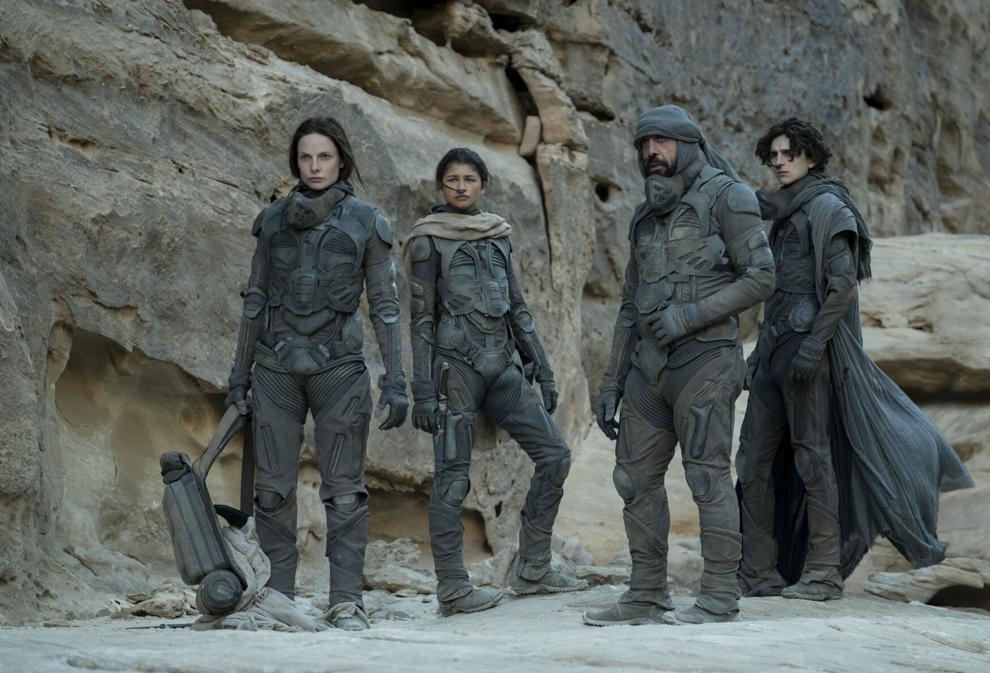 The aforementioned themes of the story are held true by the film. Amongst other things, "Dune" is a coming-of-age story, not just that of Paul Atreides, but of the planet Arrakis, and of the known galaxy itself. Paul and Chani, being only teenagers at the inception of the story, are well-captured by their energetic actors. 
"Its themes remain really relevant about fighting for what's right socially, fighting for what's right environmentally," Chalamet said. "If young people can relate to what Chani or Paul are going through at the center of it, and can also intake themes that sometimes fly above my head, then we really succeeded."
The relationship between Chalamet's Paul and Zendaya's Chani is highlighted, but never entirely developed, throughout the film. Nevertheless, the combination of their performances and Villeneuve's carefully crafted direction elevate the film. 
"What [Villeneuve's] great at doing is never losing the human part," Zendaya said. "That's what I love about this film, there's so much going on, so many things to talk about … [but there's also] something as simple as the relationship between a mother and a son; that was really powerful to me." 
I discovered the magic of Villeneuve in 2017 with the release of the film "Blade Runner 2049." While not Villeneuve's first science fiction film, "2049" invokes the very same feelings of isolation as the contemporary "Dune." Here, however, the neon and rain-soaked streets of the former give way to breathtaking "Lawrence of Arabia"-esque desert-scapes in the latter. 
​​"At the end of the day it was Denis who had his eye on the huge scale of the production as much as the individual arcs of the characters in it," Chalamet said.
Above all else, the desert of Arrakis is the main star of the film. The sprawling landscapes are simply breathtaking, shot on location in Jordan and Abu Dhabi. A scene that showcases this wonderfully is the harvester worm attack, which you have to see on the big screen.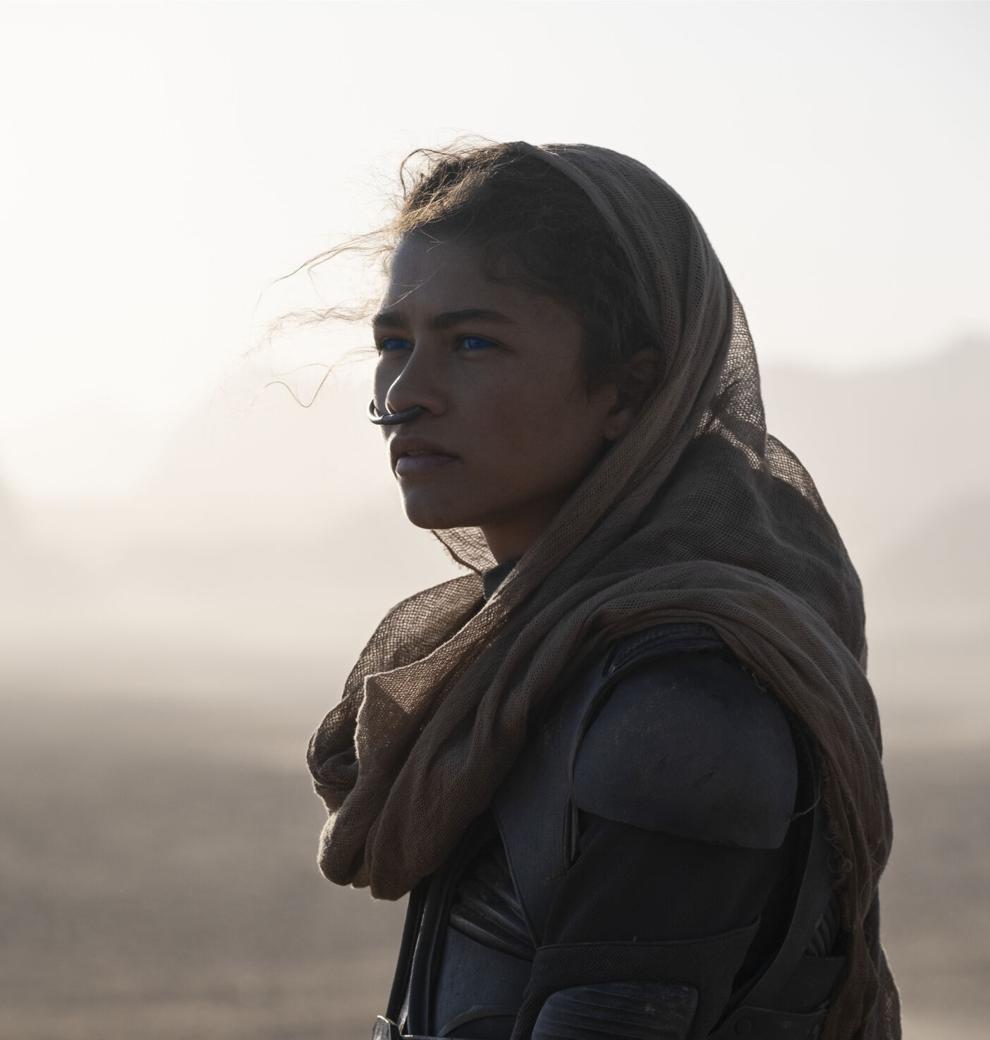 "[It was] a great privilege to not work on green screens all the time," Chalamet said. "I was in a constant state of being awestruck by the rock formations, things of that nature … whether it was in Jordan or in Abu Dhabi."
"[It] makes you feel small in the best kind of way," Zendaya said.
However, it is important to note that "Dune" depicts just the first half of the original novel. For that reason, most of the film is set up for an explosive part two — one that has not yet been greenlit by Warner Bros. I knew what to expect going into the film, so it didn't upset me, but I can imagine an unprepared viewer being blindsided by the abrupt ending. 
"[It's a] total dream come true, something I would do again in a heartbeat," Chalamet said. "And I hope we get another chance to."  
As a fan of the "Dune" franchise, Villeneuve's "Dune" is a perfect opening act, and one that desperately aches for a follow-up. Personally, I can't wait to go back to theaters to see this film in IMAX. 
Reach Arts + Culture Editor Joshua Lee arts@dailyuw.com. Twitter: @theleejosh
Like what you're reading? Support high-quality student journalism by donating here.