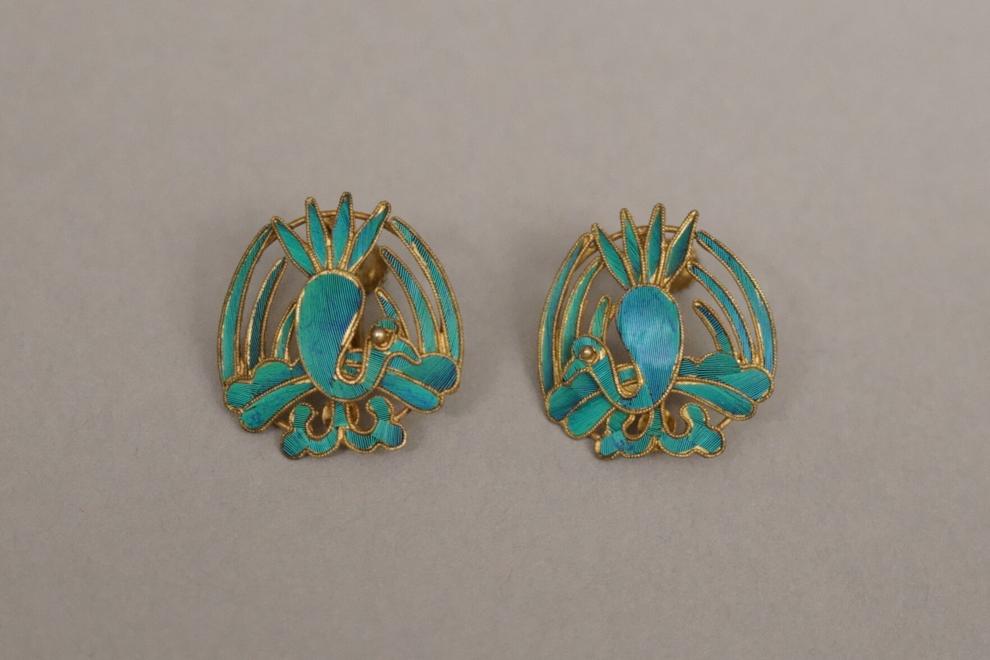 The "Unpacking Form and Function" series was developed to highlight the Henry Art Gallery's permanent collection, featuring expert talks on jewelry, ceramics, clothing, and textiles followed by Q&A sessions; in this four-part series — which was shifted to an online format due to COVID-19-related delays — Professor Jamie Walker, director of the School of Art + Art History + Design, and the department of history's Professor Benjamin Schmidt took a look at ceramics through their individual talks. 
In a previous seminar, Walker looked at an earthenware piece with a suburban scene of a white car and house, while Schmidt unfolded a Chinese wheel-thrown porcelain vase circa the 1600s. Susan Gaylard, an associate professor of Italian studies, talked about textiles, especially the playful work of Elsa Schiaparelli, discussing a wool sweater with a knitted-in collar and tie.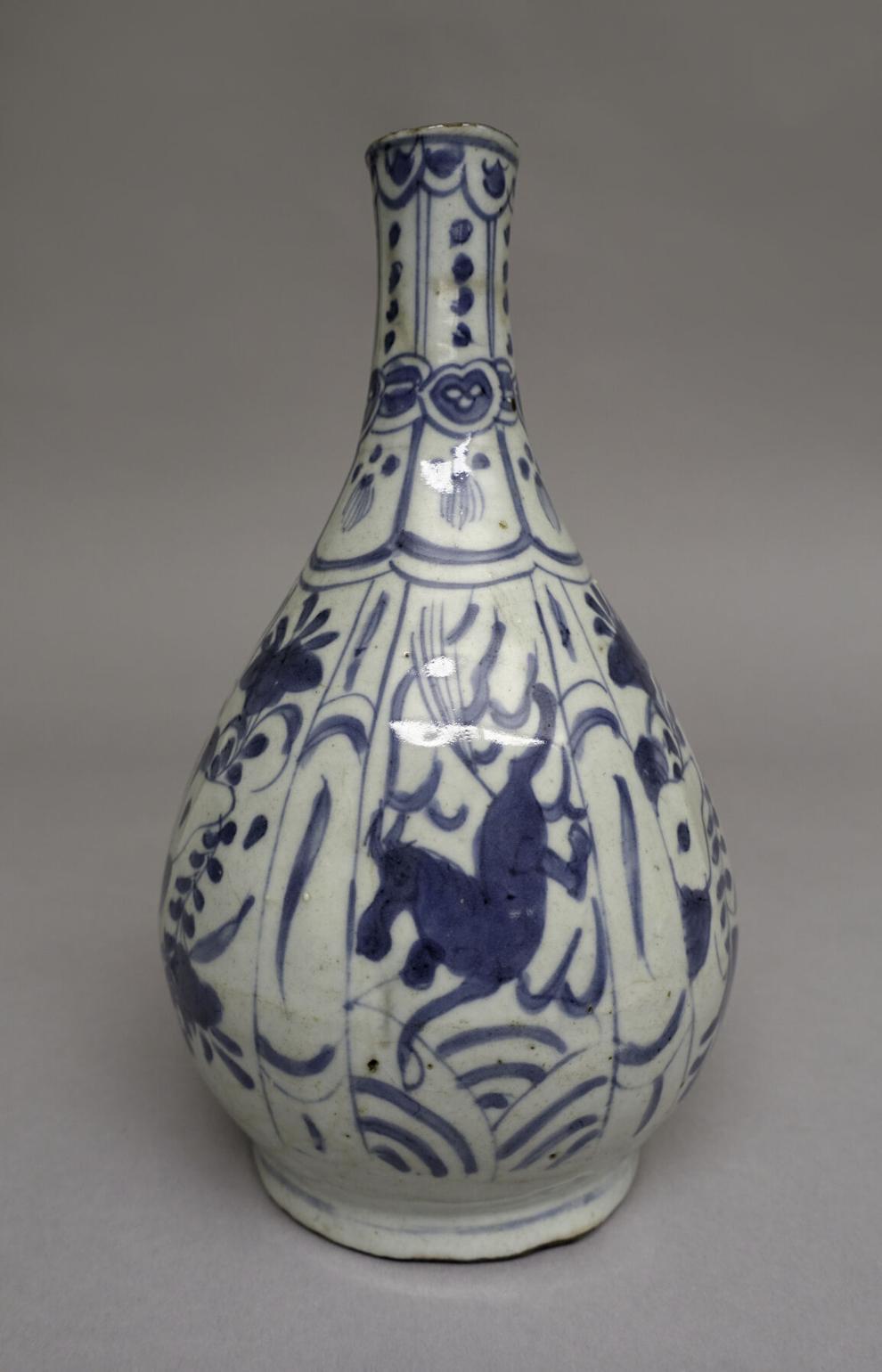 UW alum Julia Harrison's talk "Unpacking Form and Function: Jewelry" examined two pairs of earrings made of Kingfisher bird feathers that were set into metal. Harrison shared the history of technique and dove into an exploration of the color and significance of material, circling back to ideas that overlap in her own work.
"Tian-tsui," which translates to dotting, is the technique used for these works, and has been practiced in China for thousands of years. It is also known as "Kingfisher enameling," referring to the use of the kingfisher bird's feathers, which are an electric, iridescent blue that have a glassy appearance. Most of the history of this technique took place in the workshops of China's imperial palaces, where production was split by various specialists, resulting in an incredible quality of work and attention to detail. 
The technique was used to create hairpins, in addition to being used in crowns, diadems, and earrings. In dynamically colored crowns, springs were used to add an aspect of movement to the piece.
But there were times in history when production volume was the priority, and products did not hold the same level of quality as before. With the increasing popularity of "Tian-tsui" came a depletion of the Kingfisher population in China, which brought hunters to Cambodia. Production of "Tian-tsui" died off for the most part around the start of World War II, according to Harrison. 
In her discussion of the color of the Kingfisher feathers, the hallmark of "Tian-tsui," Harrison mentioned the attention-catching quality as relevant to her own work as an artist, in that both direct viewers' attention to a specific aspect of a piece. Regarding the imperial courts in China, women did not have intrinsic power, and to ensure security and stability, one would need to attract the patronage of a man, explained Harrison. On the same note, Harrison raised questions in her work about the "performative aspects of being a woman."
With jewelry, Harrison outlined, durability and longevity are often given importance, referencing the highly-marketed saying that "diamonds are forever" as an example. But organic materials challenge the idea that arts and jewelry must be this way. Harrison related this idea to that of jewelry having both value and values, prompting a reflection of what we believe in, what we think is beautiful, and who the wearers of jewelry are, noting that the fragility of "Tian-tsui" challenges other jewelry of its time, including chunky, "portable banks" (due to its ability to be melt down).
Harrison concluded her discussion by calling "Tian-tsui" an "inspiring and cautionary technique," referencing the importance of art as an experience, and to consider its effects on people, as opposed to the fetisization of objects. In addition, Harrison reminded participants that high demand can have harmful consequences, like in the dying off of Kingfisher populations.
"I'm always hopeful that people who come to our programs will realize that there are many different ways of seeing one thing, and that there is not one way to understand an object or a piece of art, that there's so much to learn from them, but there's also so much to experience when you're looking at something," Dr. Ann Poulson, associate curator of collections for the Henry, said.
Reach writer Huma Ali at arts@dailyuw.com. Twitter: @Humabali 
Like what you're reading? Support high-quality student journalism by donating here.