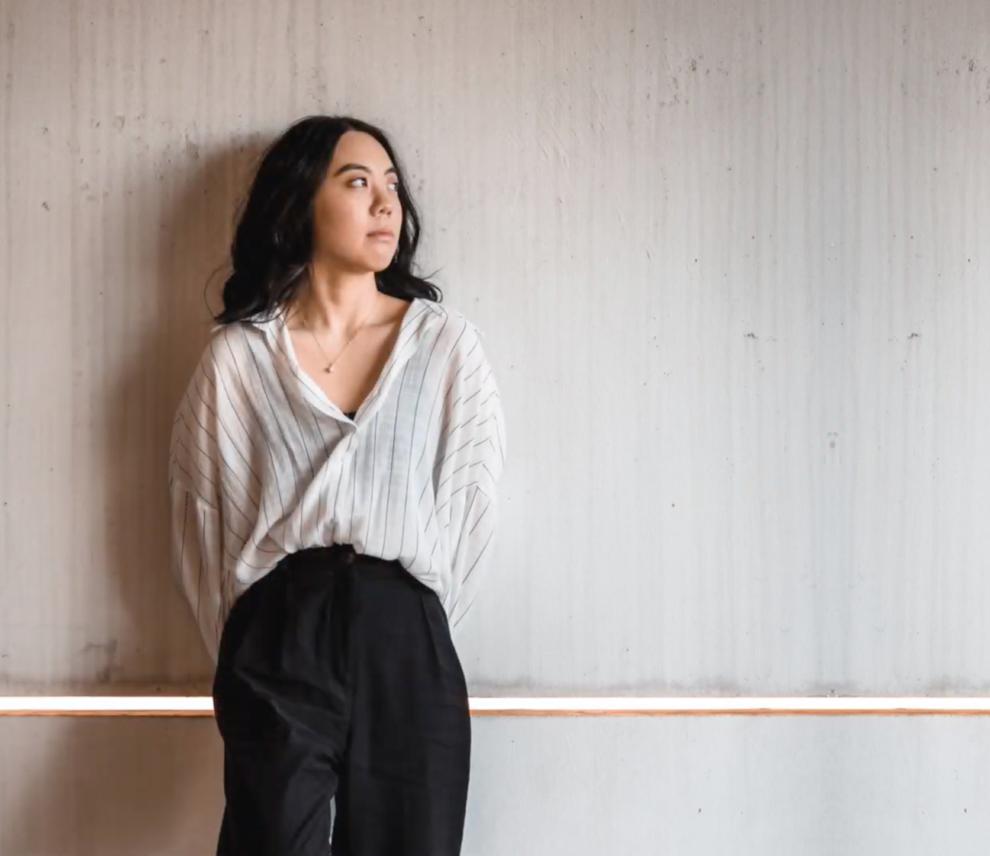 Music can do wonders for both the musician's and the listener's well-being. While the musician is able to find an outlet to express themselves, listeners are able to feel and interpret the emotions the music conveys. UW student Angelina Lum, who recently released her debut single "My Letter" on Sept. 10, showcased how inspiring and uplifting music can be.
Growing up Lum had always been immersed in music. Her father was a bassist for a Hawaiian reggae band and her mother would always play her classical music and old Korean hit songs to get her to sleep when she was a baby. Lum started singing in the first grade and her love for it continued to develop over the years.
"I just got into music naturally," Lum said. "I was exposed to it at an early age, and then in seventh grade I told my mom I wanted voice lessons, so then I got voice lessons and started doing musical theater. I just naturally grew up with music through my family."
Along with her original music, Lum runs a YouTube channel to showcase her musical endeavors. While she started posting Hannah Montana covers and random videos as a child, her focus has matured over the years. Lum sings covers of English and Korean pop music accompanied with subtitles for audiences to feel the emotion pouring out of her voice and piano.
"The whole reason I posted covers [on YouTube] was because I kind of wanted to see if other people thought I was a good singer or not," Lum said. "I also wanted to share it with my family members since a lot of them live in Korea. I think it's a great way to have family listen to my music and see what I'm up to."
Family plays a big role in Lum's life, and much of her inspiration for music comes from her bond with them. Lum also drew a lot of the emotions in her music from elementary and middle school experiences, in which she experienced hardships with friends as well as bullying. Lum credits her family for helping her get through those tough times.
"I wanted to go into music with the same intentions," Lum said. "How can I make music to help people who are going through hard times that I experienced when I was younger?"
"My Letter" conveys the emotions of Lum's younger self, as much of the lyrics of the song were pulled from past diary entries. The song's lyrics were first drafted three years ago, but quarantine inspired her to start working on the song production itself. After many attempts to self-produce the song, Lum decided to team up with U.K.-based producer Aesta instead. 
"He was so nice throughout the whole music production," Lum said. "I messed up a lot when I was sending him my files for the song's piano, cello, and vocals, [but] he just worked around it. I'm so thankful that I reached out to him."
"My Letter" is a great representation of Lum's growth as a person and how her family stuck with her through past pains. It reminds us all that we are valid in our emotions of anxiety, loneliness, or sadness. With her powerful vocal performance and beautiful instrumental backing, Lum uplifts her listeners in the same way her family uplifted her ⁠— through music.
"The song is a letter to my younger self," Lum said. "I wrote it in the mindset when I was going through a lot of friendship problems and bullying. Now I can talk about it, so I wanted to be able to express that in 'My Letter.' It's a reminder that everything will be okay." 
"My Letter" is available on all platforms with a lyric video on YouTube.
Reach writer Kimberly Quiocho at arts@dailyuw.com. Twitter: @kimberlyquiocho
Like what you're reading? Support high-quality student journalism by donating here.