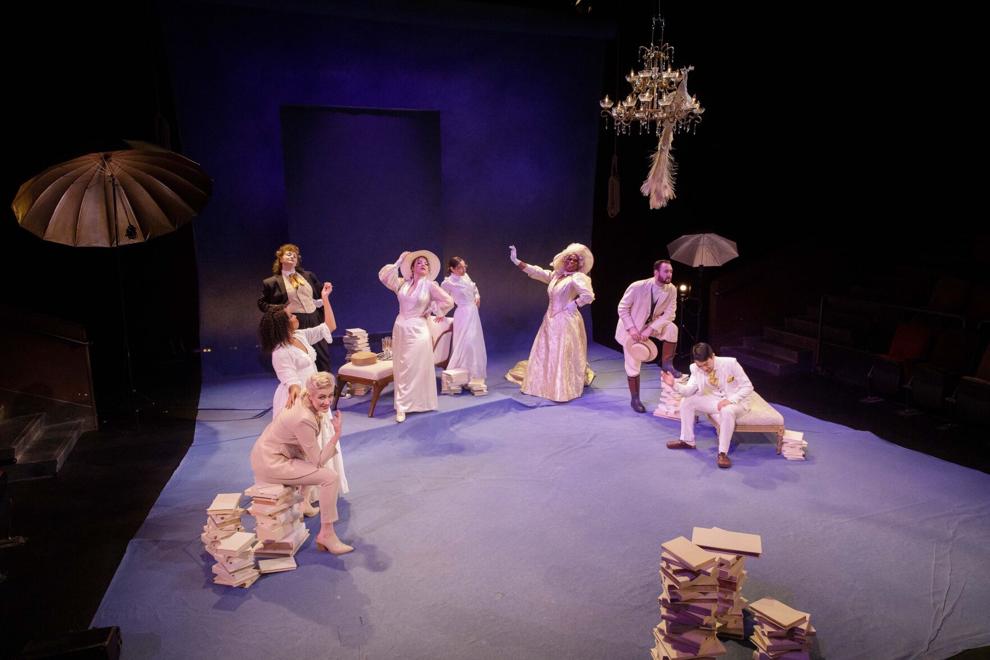 You might not typically think that a play by a dead white man could hold space for an open discussion about identities and exploration, but "The Importance of Being Earnest" is anything but typical; as the latest production from the School of Drama, the Oscar Wilde play isn't subtle about its wholehearted embrace of gender expression and queerness. 
From the first act, the audience is introduced to Algernon, a male character played by third-year MFA student Gretchen Hahn, and Lady Bracknell, played by third-year MFA student Antonio Mitchell. More than a witty play on gender norms, Hahn spoke about how this casting choice allowed the actors to explore a deeper connection within their own identities.
"[Antonio and I] were both really excited about it as queer people to be able to do that," Hahn said. 
The refreshing casting choice carried over into the show itself, painting the stage and everything it held in a new light, inviting everyone and anyone to fill in any shoes they saw fit. As a dramaturg, third-year doctoral student Catherine Heiner got to know the shoes that characters Algernon and Lady Bracknell wished to fill by exploring the power of identity and how it manifests in our day-to-day lives. 
"I approached the dramaturgical materials for this play by thinking about identity as a performative act — what are the ways that these characters shape and craft their own identities?" Heiner wrote in an email. "There's something very powerful in being able to name (and re-name) yourself in a way that feels authentic to your personal desires and goals, and we see that in these characters." 
Putting the emphasis on identities and authenticity on stage became a key factor in the production — one that both the audience and the cast could take something away from. 
"Sometimes it feels like there's no room for [these casting choices] in older pieces of work, so getting to explore some level of queerness … really opened up exploration and expression that I know [the cast] was really eager to get to play with and to share," Hahn said. 
It's clear that the actors were having fun with their unlimited freedom of identity expression; from Hahn constantly manspreading while sprawled out on a couch in the first act to Mitchell strutting around while in Lady Bracknell's fabulous white dinner party dress in the third act, the cast's empowering take on the reversal of gender roles was infectiously enjoyable. I couldn't help but smile throughout the show, and I wasn't alone.
"[The show] was delightful [and] funny, just lots of twists and turns," Jacob Cohen, an audience member, said. 
For the cast, the pure silliness and hilarity of the show made it an attractive pick after the two-year break from performing. The wholesome entertainment is what Hahn hoped drew attendees to the show.
"Being able to hold space for joy for two hours and inviting that unbridled sense of laughter and release, I think is worth it for anyone after the past 18 months," Hahn said. 
"The Importance of Being Earnest" will run through Nov. 21. Showtimes, tickets, and more information can be found online on the School of Drama's website.
Reach contributing writer Shira Zur at arts@dailyuw.com. Twitter: @shirazdaily
Like what you're reading? Support high-quality journalism by clicking here.