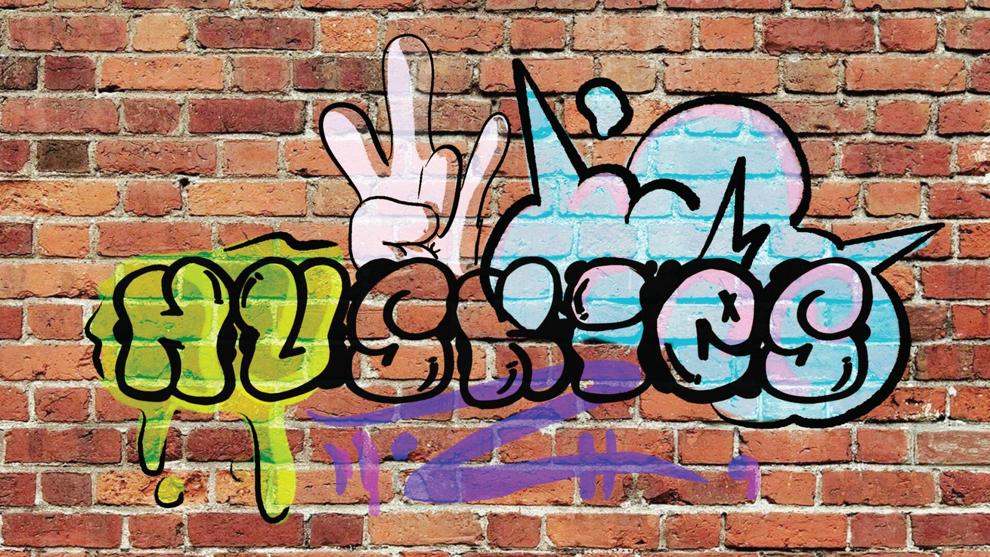 Editor's note: "Open Art Gallery" is a biweekly column exploring the hidden art behind the graffiti on campus. 
Graffiti is a recurring occurrence on campus, enough so that UW has a dedicated graffiti removal service. 
While some of the graffiti seems like it's just art with no political undertones, other pieces portray messages of protest. 
"I think in a large institution like UW, your voice gets drowned out," first-year student Emma Freeman said. "Graffiti is a form of protest by simply taking up space. In theory, I think it's a radical and beautiful part of campus life." 
The George Washington statue near the Henry Art Gallery is one of the most notable places to see protest graffiti on campus. Messages of protest are frequently sprayed on this statue as part of an ongoing fight to remove it.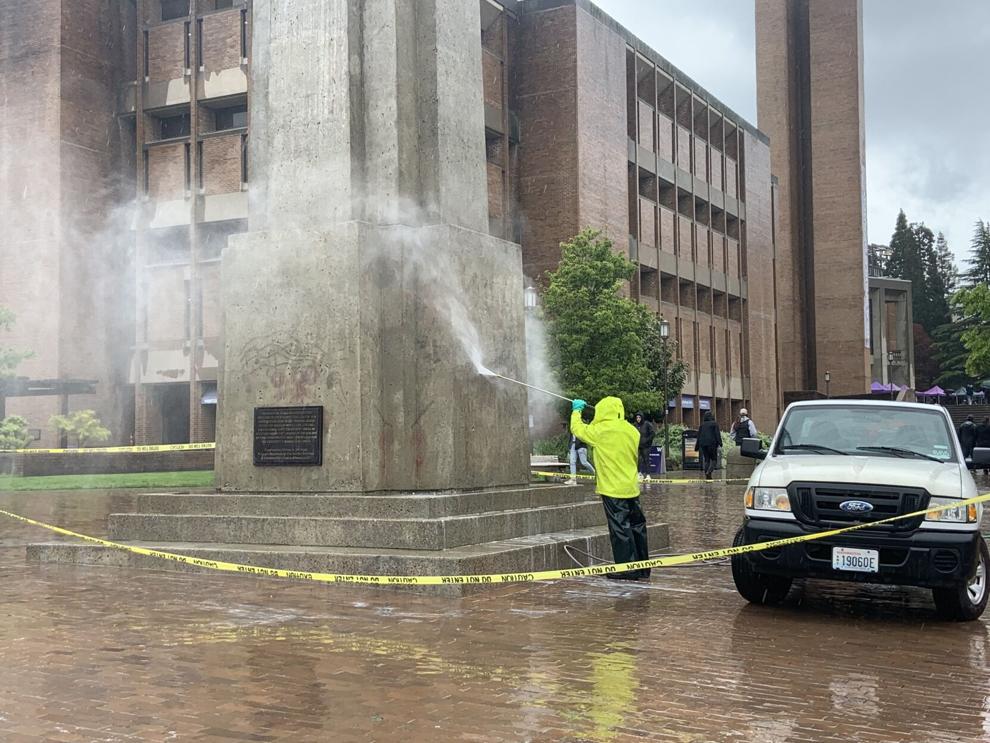 Phrases like "slave master" and "take it down" have repeatedly been spray painted onto the statue in an effort to influence the decisions of UW administration as well as to educate students about the racist past of George Washington.
Recently the statue has also been used to broadcast pro-choice and abortion rights messages in light of the recent news about the potential overturning of Roe v. Wade. 
Despite the persistence of activists, UW continues to remove the graffiti. 
UW works to remove graffiti from this statue multiple times a month. When I went to take pictures of the statue for this article, there was already a cleaning crew pressure washing it clean. 
"There's obviously some meaningful intentions behind some of the graffiti, but for such an inclusive school, our faculty leaders do nothing to support the conversation behind the messages or to raise awareness to why students feel the need to bring attention to certain things," first-year student Morgan Golden said. "They'd rather just pretend it never happened." 
With regard to the statue, the UW Black Student Union released a list of seven demands, including removing racist statues from campus, in July 2020. UW has made no effort to hear these demands and has dismissed all peaceful protests regarding the George Washington statue.
Despite this, efforts to remove the statue persist, and the statue never remains without paint for long. 
Using the statue as a billboard for demands is one of the simplest ways to get a message across. The assertions written on the statue help to remind the UW administration of the problems they are failing to address. 
The mere act of cleaning up the graffiti shows that UW recognizes its actions. The time span between the paint going up and the cleaning process beginning is indicative of the university's inaction when it comes to demands targeting injustices, but extreme action when it comes to campus appearances.
"I've noticed any graffiti having to do with [giving Indigenous] land back is cleaned up almost immediately, the same day it's written," Golden said. "However, other stuff can sit there for days, [which] really makes me question things."
It seems like UW is trying to reduce the visibility of its actions that are already left more unseen. For example, it's well known that there are efforts being made to remove the George Washington statue from campus, therefore there's less "risk" in leaving graffiti up that calls attention to the racist actions of George Washington. On the other hand, leaving up graffiti about the occupation of Indigenous lands has a stronger impact, because it continues to implicate UW in its contributions to modern-day colonialism, which means they will work to remove the graffiti faster. 
Graffiti works well as a form of activism because it's short and sweet. The fact that it isn't permanent adds to the impact value, because the action of cleaning it up further implicates those it attacks. 
Activist art as well as continued passive resistance will help create an educated and inclusive community on campus.
Reach contributing writer Maddie Keating at arts@dailyuw.com. Twitter: @m_ddiie
Like what you're reading? Support high-quality student journalism by donating here.