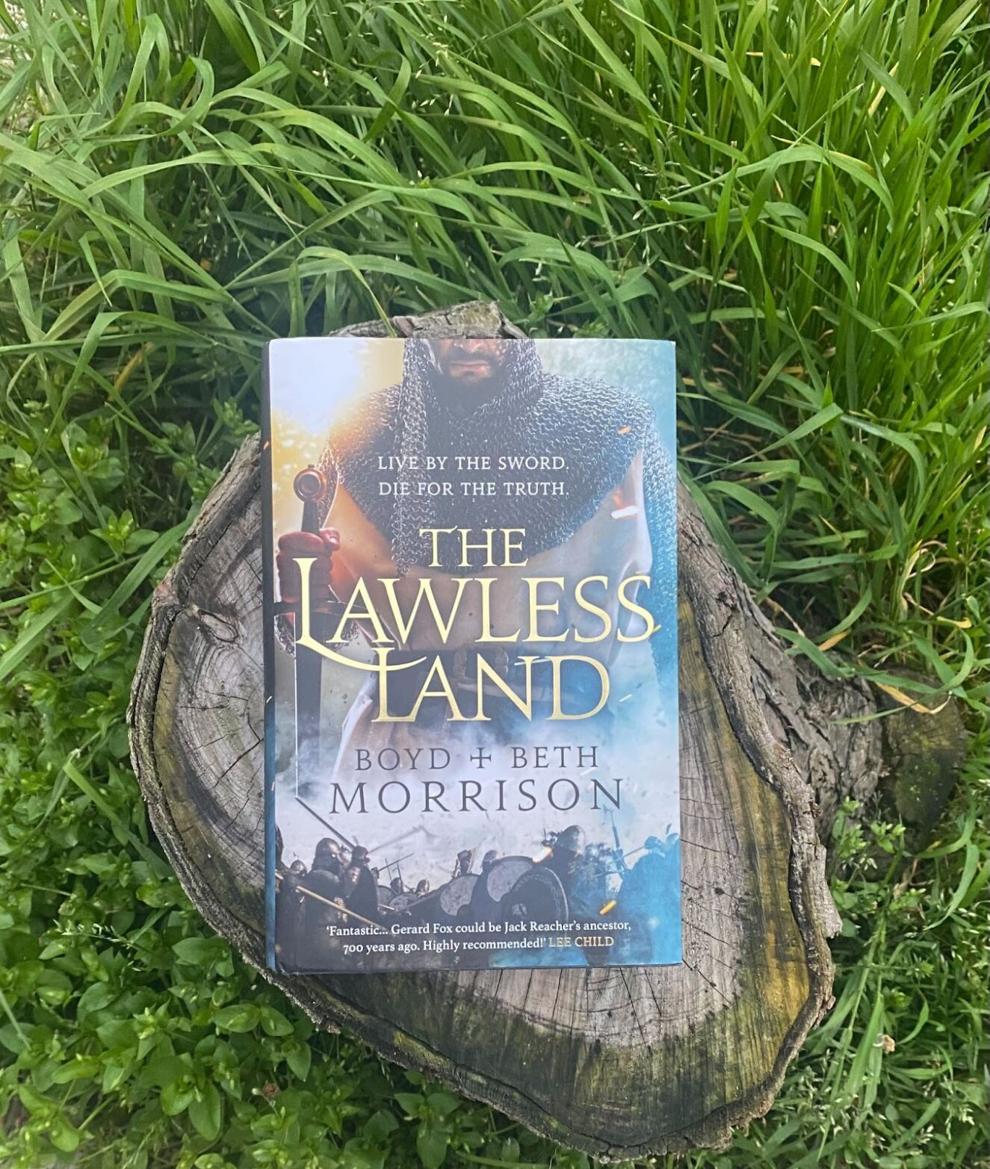 I am a lover of historical fiction novels, but it's often hard to find books not centered around the world wars and tragedy. Alternatively, "The Lawless Land" is a refreshing, adventurous story set in medieval Europe, and is filled with action, vengeance, companionship, suspense, and history. 
"Live by the sword. Die for the truth." 
Gerard Fox, an excommunicated knight in search of justice, and Lady Isabel, a noble lady escaping her betrothed, navigate post-pandemic 14th-century England while in possession of a highly desired manuscript. 
Boyd Morrison, who primarily writes contemporary thrillers, was interested in writing a historical thriller. Who better to collaborate with than his sister, Beth Morrison, a senior curator of manuscripts for the Getty Museum in Los Angeles.
Beth Morrison agreed, as she was finally able to write a story set in a time period that she has spent the past 26 years mastering. One of her conditions upon agreeing to this series was that there had to be a manuscript with significance in the story — and there was. 
"What would be a manuscript that would change the world?" Beth Morrison said, inspired by her brother's "The Ark" from 2010, in which he twisted the story of Noah's Ark into something unexpected and life-altering. 
The bejeweled manuscript that Isabel kept so close to her held The Hodegetria, an icon of the Byzantine Empire. The legend, which is explained throughout the novel, is a significant piece of the story. Its importance in a time when Christianity was a central part of society endures in the story, as it holds the power to change the lives of medieval European people.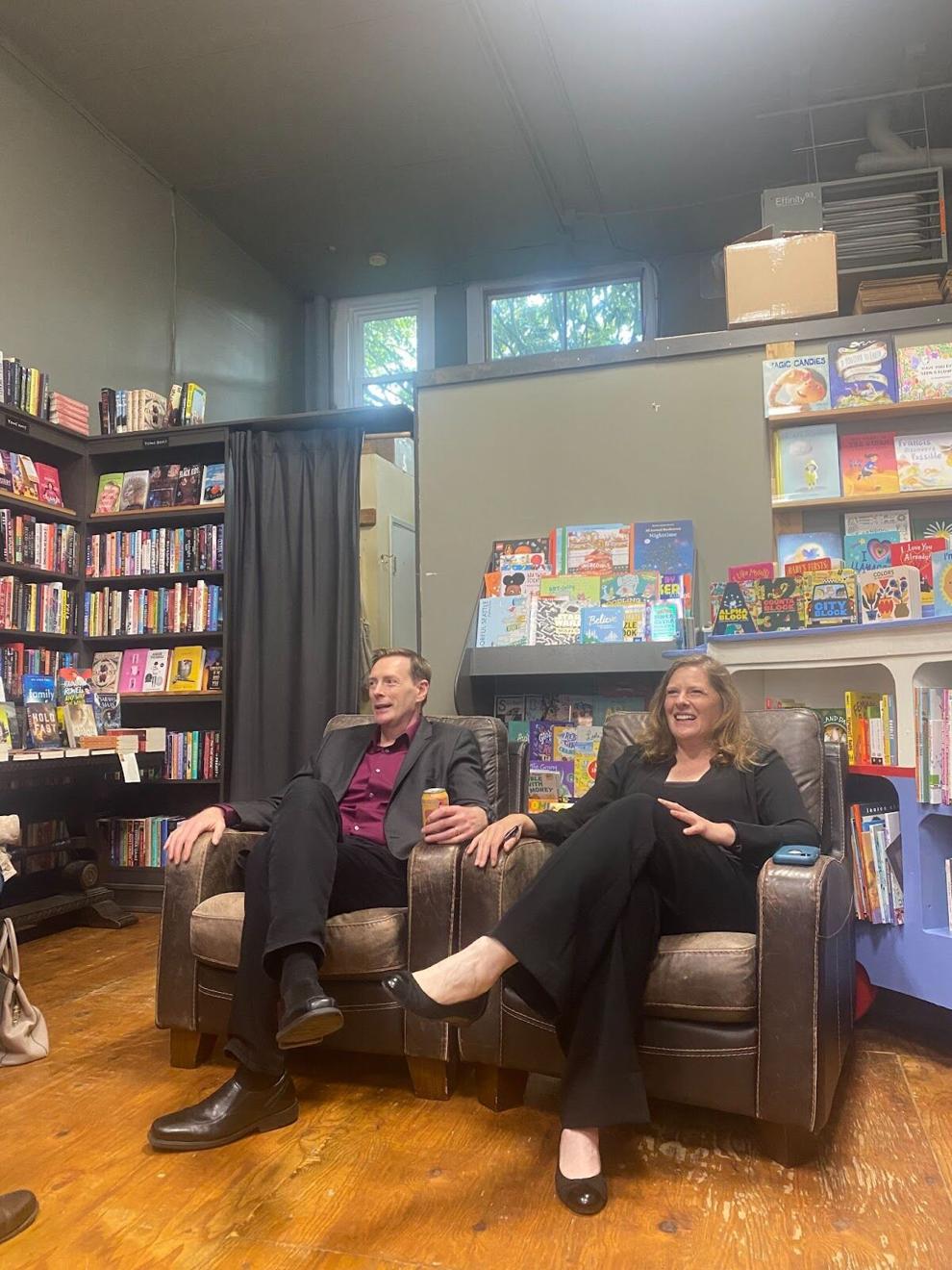 Boyd and Beth Morrison began writing the book in 2018, and had already wanted to set the story in the years following the Black Plague, given its impact on England's society. When the COVID-19 pandemic began, the authors developed a new level of sympathy for their characters. 
"There were a lot of social and political implications — just like now," Beth Morrison said. 
Throughout the story, there was consistent anxiety over the safety of travel and the state of the economy, just as we have felt over the past two years.
The descriptions of the characters' feelings about the safety of interaction gave me a surreal feeling of déjà vu. The words were a mirror to our world's feelings about how we interact with each other, and whether we will ever go back to normal.
"It gave us a whole new perspective on the story," Boyd Morrison said.
Prior to the pandemic, Boyd and Beth Morrison traveled to England and France to scout out the places they were planning to mention in the book. While getting in a lovely vacation across Europe, they were able to maintain the book's historical accuracy. 
"We tried to feature places where the 14th century feeling is still really prevalent," Beth Morrison said. 
They included detailed descriptions of famous landmarks throughout England and France, as Gerard and Isabel are chased through these archetypal places. The pair weaved in historical facts while maintaining the exciting tone of the story. 
"We wanted to make the book as authentic as possible, while still making it a fast-paced story," Boyd Morrison said. 
Apart from obvious differences, Boyd Morrison believes this series won't stray too much from his previous work. A consistent theme throughout his works has been the importance of family, and this remains true in "The Lawless Land."
"This story is all about family," Boyd Morrison said. "It's about keeping your family together, families that are torn apart, families that you didn't know you had." 
This action-packed story is filled with beautiful descriptions of history, relatable and genuine characters, and cliffhangers that make you pull all-nighters. Boyd and Beth Morrison celebrated the release of "The Lawless Land" at Phinney Books on May 14, and are well on their way into the next book of the series.
Reach writer Sophie Knight at arts@dailyuw.com. Twitter: @knightsophie13
Like what you're reading? Support high-quality student journalism by donating here.