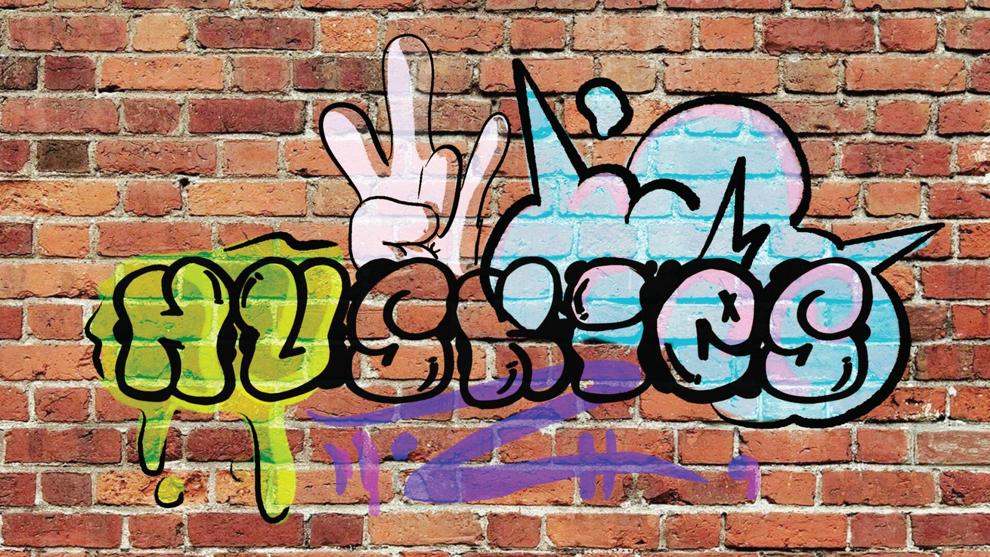 Editor's note: "Open Art Gallery" is a biweekly column exploring the hidden art behind the graffiti on campus. 
Graffiti — it's everywhere, right? Recently, there's been a distinct uptick in graffiti on campus. Walking to class, I've seen everything from tags and activism-centered messages to big intricate pieces and playful doodlings. 
Graffiti can be a fairly controversial topic. Whether it's the illegality, the content, or the vandalism itself, people tend to have strong opinions on the subject. 
Despite this, most students I talked to had shared fairly similar ideas regarding the presence of graffiti on campus. 
"I love graffiti when it's epic and looks cool, but less so when it's just like a word that I can't even read," first-year student Tim Low said.
Messages behind the graffiti was the driving force behind the opinions of students.
"I think if UW had a space where they allowed or encouraged students to do street art, it would help control the graffiti elsewhere and give students another more interactive public art space," first-year student Jake Ochs said. 
With this in mind, I set out to find the most prevalent examples of graffiti on campus. During my exploration, I found many tags, seemingly random scribbles, and small playful art pieces; midway through the week, I stumbled upon the biggest collection of graffiti I had seen. 
What I discovered was a fascinating spread of graffiti tucked away in an out-of-service garage near Padelford Hall. Since the pieces were done by different artists, there was broad diversity in the styles and ideas presented. The layout of the garage allowed for each piece to have its own space without intruding on other art pieces, which created quite an impressive collection.
Open Art Gallery — Graffiti
Graffiti ranged from bigger pieces taking up whole walls of the garage to smaller designs; various mediums like markers, paint pens, and spray paint were used for designs. 
Some of my favorite pieces combined visuals and words to fully express their ideas. Many pictured characters communicating ideas through text. My favorite shows two characters with a gramophone, while one character says through a speech bubble, "I'm afraid of tomorrow." 
Despite the different styles, illustrations, and artists, the graffiti in the garage still managed to come together to form a cohesive display reminiscent of an art gallery. The designs, styles, and ideas — albeit different in their creation — melded together in a way that gave the "exhibit" an eerie, futuristic feel. 
Being in this space got me thinking about what Ochs had said. What would happen if UW had a space for students to express themselves, be activists, and create? 
I think we can learn a lot from the freedom of expression that comes with graffiti. An opportunity to create under more socially acceptable (and legal) circumstances would open accessibility to everyone, but it could also take away from the artform's radical, activism-centered inspiration. 
I know that I would be happy to see various expressions showing up in student art on campus; the benefits of graffiti tend to outweigh the negative effects. We can learn a lot through art and self-expression, whether it's about the state of our world or the state of other peoples' minds. 
Reach contributing writer Maddie Keating at arts@dailyuw.com. Twitter: @m_ddiie
Like what you're reading? Support high-quality student journalism by donating here.