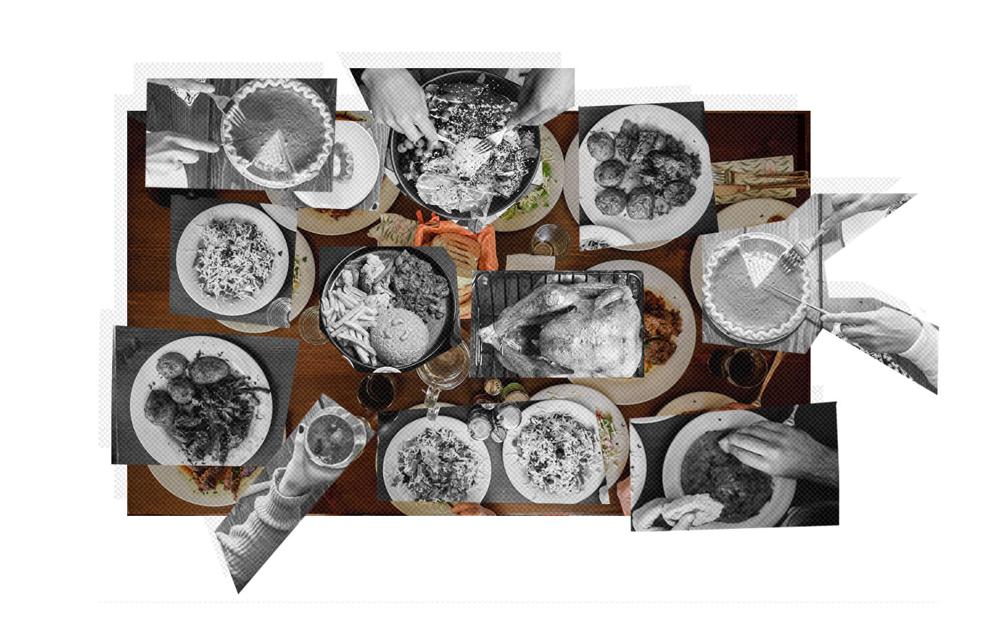 A sense of cognitive dissonance fills me every November as Thanksgiving nears. No matter how much the greeting card aisle or turkey recipes that proliferate my Instagram feed try to convince me, I struggle to buy into the narrative that this holiday is exclusively an apolitical time to gather and give thanks — not after the historical and continued physical and cultural genocide inflicted on Indigenous communities. As students at the UW, we live and study on Duwamish land, which serves as a continual reminder that our collective upward socioeconomic mobility is built on the atrocities committed by American individuals and institutions.
This year, my apprehension toward the holiday is unchanged — though for slightly different reasons. 
Each day yields staggering reports of escalating COVID cases and, during the writing of this piece, the United States passed the grim milestone of a quarter million deaths from the virus. Put succinctly by Dr. John Lynch, associate medical director of Harborview Medical Center, in a Nov. 13 update: "We know what stops the spread of COVID-19" — vigilant mask-wearing and social distancing. 
Met with a moral obligation to abstain from attending or hosting large communal gatherings, many students are now reevaluating how they celebrate Thanksgiving and what this holiday means to them. 
For most, that entails significantly downsizing their celebrations. 
Junior Mollie Ping, for example, decided not to fly home to the East Coast, to avoid unintentionally spreading the virus to her family. Instead, she plans to stay in Seattle and cook dinner with her boyfriend. Sophomore Fleur Uittenbogaard would ordinarily participate in "friendsgiving," but those plans changed, too. With a little more than a week to go, Uittenbogaard is still weighing whether to organize a Zoom meeting and gather virtually with friends. 
Other students, like senior Aaron Burtle are taking their dinners on the move. Committed to a spirit of service, Burtle and his wife plan to cook a mix of traditional and nontraditional dishes to safely drop off at the homes of their friends and family. Burtle looks forward to sharing — at a distance — prime rib and Middle Eastern dishes of his wife's Iraqi cuisine, before settling in for the evening with his wife and dog. 
"We'll have a feast," Burtle said. "It'll just be a smaller gathering than normal."
As for international students, the physical distance that separates their home countries from the UW may yield puzzling new dilemmas. Whether out of personal discomfort at the prospect of traveling to the United States — the country leading the world in COVID cases — or the limitations on international travel, students who are well-acquainted with Thanksgiving are reconsidering its purpose when geographically divorced from the States.
Lilli Trompke, a sophomore from Germany (and former contributing writer for The Daily), for example, intended to live in Seattle this fall, but remains in Europe. Though her family considered inviting friends over for a "German Thanksgiving," the recent lockdowns across Europe thwarted their plans. Like many families in the United States, hers will intimately gather over an informal Thanksgiving-themed dinner, the menu of which is still uncertain due to cultural differences. 
"Now I'm back home in Europe, and we don't really eat [t]urkey," Trompke wrote in an Instagram direct message. 
Still, some students are moving forward with plans to see their families. 
Senior Colleen Ames will join her brother and father, who suffers from terminal lung damage, for an intimate dinner — though that, too, is a change from their usual large family gathering. Ames and her brother have been self-isolating in the hopes that they can minimize the risk of virus transmission.
"I feel guilty for doing it, but ... my dad is 83 and whatever he wants, I'm going to do," Ames said. "At the same time, there's always that nagging voice in the back of my head like, 'What if this is the time that I somehow bring something over to my dad?'"
All of this reinforces the obvious: The circumstances of this year's Thanksgiving impose new hardships on everyone.
However, Burtle, a military veteran, likens these difficult choices to the sacrifices made by young people like himself who serve overseas. Burtle, who enlisted at 18, remarked that people in public service careers, such as those in the military, exemplify a willingness to make sacrifices — like forgoing large Thanksgiving gatherings — so that other Americans can have a better future. 
"At the same time, the general American public, which includes a lot of older people who should know better, [is] unwilling to make the most minimal of sacrifice to guarantee that the transmission rate drops," Burtle said. 
To the people continuing to dine in large numbers, Burtle hopes they will strive to embody the selflessness of the public servants they respect, before continuing with their Thanksgiving plans.
"Can't we just make the minimum of sacrifices [to not] have a get-together on Thanksgiving one time so that maybe 100,000 Americans aren't going to die in the next year?" Burtle asked.
Reach columnist Estey Chen at arts@dailyuw.com. Twitter: @esteychen
Like what you're reading? Support high-quality student journalism by donating here.