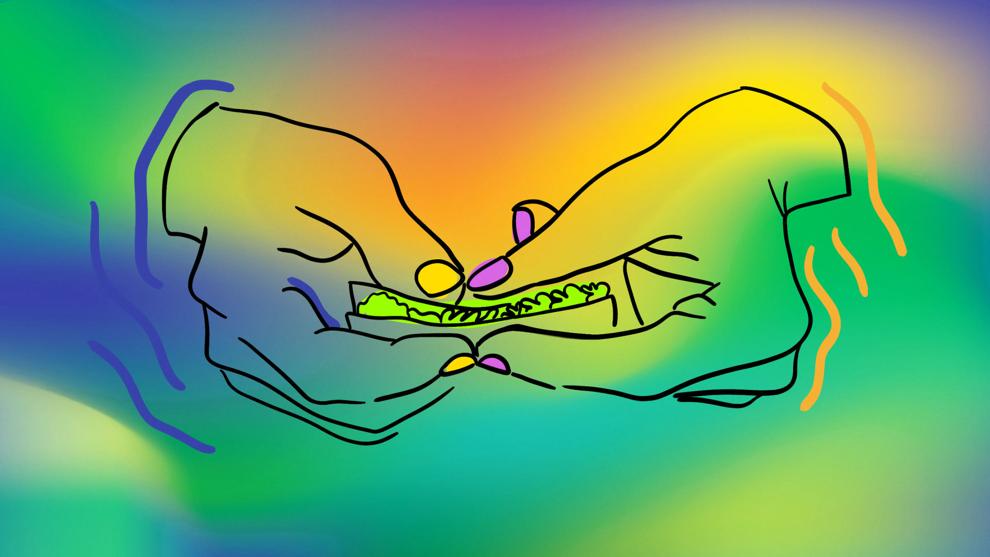 It's 2020, and marijuana is legal in Washington, but we still need to be talking about race.
Many are aware of the implications of the War on Drugs, Nixon's rhetoric, and the racially disproportionate mass incarceration that has resulted, but it's crucial to rehash this history in order to understand the lingering impacts it has created today.
For this 4/20, I spoke with Michele Cadigan, a graduate student in the sociology department, about the racialized history and presence of marijuana in the United States.
Pre-Nixon, under the Johnson administration, the issue of marijuana and drugs was treated in a more rehabilitation-focused way, rather than with a punitive approach. When Nixon entered office, he took the opposite direction, using racial rhetoric surrounding marijuana.
"He used what's known as the Southern strategy, which was basically tying racial minorities and communities of color directly to the perception of criminality," Cadigan said. "It was really about framing it as trying to stop a crime problem, when in fact, they were lowkey trying to solve the race problem."
This was following the Brown v. Board decision to end racial segregation in public institutions, and Nixon was trying to figure out what to do with racial minorities in this post-Brown era; how to criminalize these communities. Thus, the Controlled Substances Act of 1970 emerged.
The 1970 act designated cannabis as a Schedule 1 drug, a narcotic on par with drugs like LSD, heroin, and methamphetamines, deemed to have no medicinal benefits and to pose an overall danger, according to Cadigan. 
Fast forward to 1992; Seattle had received one of the Department of Justice's (DOJ) Weed and Seed grants, which furthered the harm related to marijuana and Black communities.
"The purpose of the grants [was] to provide law enforcement in cities and counties, to go and weed out criminals and implant a seed, like rehabilitative programs, community organizations, things to help high-crime communities," Cadigan said. "And in Seattle, it is remembered … by communities of color as incredibly traumatizing. These were super aggressive."
Though these actions took place years ago, they still impact the marijuana scene even now that marijuana is legal for medical and recreational use in the state of Washington. A good chunk of the population is still anti-cannabis from a moral standpoint, and this is definitely linked to the racialized associations of marijuana with drug dealers and criminals according to Cadigan.
When Washington was starting out the process of propping up legal businesses for marijuana, it started with the question of "who is deserving of opportunities," Cadigan said. As Washington was one of the first states to legalize recreational marijuana, there was this necessity to keep it "clean" and legitimate.
"Washington state purposely excluded folks with criminal records, which disproportionately impacted folks in the medical [marijuana] community, because a lot of them had felony convictions for transporting and selling medicinal products," Cadigan said. "And of course, people of color, who were definitely disproportionately criminalized by cannabis-related offenses. So they were virtually locked out … [and] off the payroll."
It's also worth taking a look at what the typical dispensary looks like. According to Cadigan, your local marijuana shop will be owned by a white man. There are virtually no dispensaries owned by black people in Seattle. Step in the shop, though, and you'll probably find a portrait of Snoop Dogg, Bob Marley, or some other black person.
"There's a store in Wallingford that used to have a Black Lives Matter sign painted on the side of it, and eventually they painted over that," Cadigan said. "I think that's a really good metaphor for what's happening … that white people come in and co-opted all of these images for profit. It's definitely racial capitalism in a way."
Cadigan also talked about the moral legitimacy that's needed in a market like the one for marijuana. It's needed in order to move away from images of marijuana that have become so stigmatized. Cannabis retailers try to create moral legitimacy through the language surrounding modern marijuana use, categorizing different motivations of consumption as being more or less moral, which often ends up taking on racialized connotations.
"There's a lot of racialization happening in the market, through the idea of who's a high value consumer and low value consumer, as well as how these spaces themselves co-opt images of people of color to sell their products as well," Cadigan said. "It's not purposeful, but it's definitely happening in these spaces."
The racialization of marijuana from the '70s is still applicable today. Even post-legalization, black people are still more likely to get stopped for marijuana than white people, according to Cadigan.
"Understanding that these communities of color have been significantly traumatized by prohibition and the War on Drugs, and talking about solutions to address those issues, will help reframe cannabis as a space that has deep traumatic roots for communities of color," Cadigan said. "Understanding how we can bridge and heal communities might help to move the industry in a direction that is seen as more equitable."
Deepening our historical understanding will help make the marijuana industry more equitable in the market itself, but in a moral sense, we must also seek justice and reparations for the communities who have been harmed. While dispensaries are considered an "essential business" during the coronavirus pandemic, there are still people in jail for possessing and selling weed.
Reach writer Deborah Kwon at wellness@dailyuw.com. Twitter: @debskwo
Like what you're reading? Support high-quality student journalism by donating here.