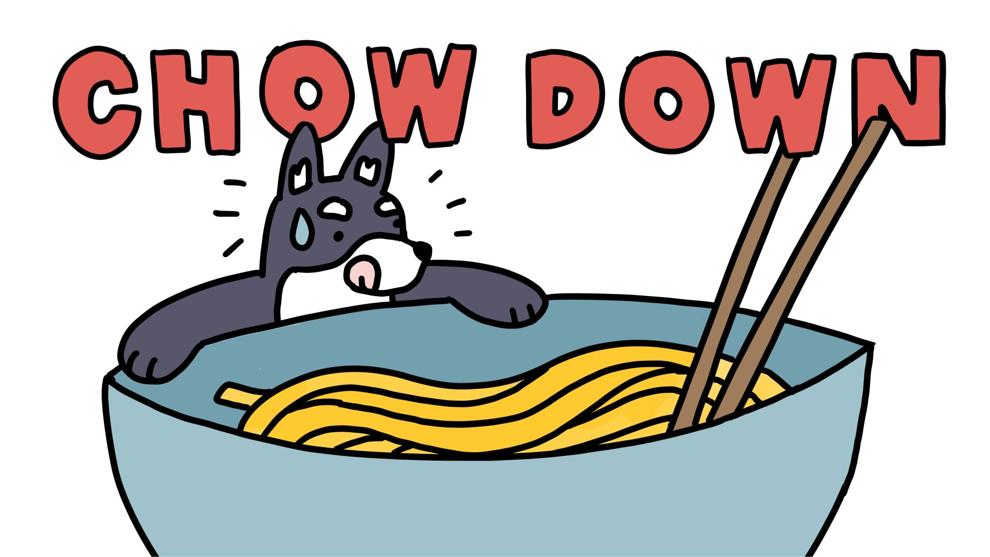 As the end of 2020 nears, that brief period in March when grocery stores scrambled to keep shelves stocked and the food supply chain groaned under the stress of panic-shopping has faded into distant memory for many Americans. But for 30% of Washington households, 59% of whom have children, that heightened fear and food insecurity lingers, according to the WAFOOD July survey by the UW School of Public Health and UW Population Health Initiative.
While the reduced number of on-campus residents suggests that overall U-District student occupancy has diminished relative to prior years, local support organizations like the University District Food Bank and UW Food Pantry remain as important as ever.
For example, though the UW Pantry observed an overall decrease in demand as students moved out of residence halls last winter, it received increased visits from newly unemployed student workers and returners struggling with strained finances, according to pantry coordinator Alexandra Rochester.
To meet the demand in March, the UW Pantry quickly pivoted to implement safety protocols like online ordering and curbside pick-up, significantly reduced visitor-volunteer contact time, and a mandatory mask policy. Staff also reconfigured the pantry's layout to allow for social distancing.
"It can be easy to forget that numbers are real people who eat breakfast, but might not have any dinner because they don't have any money," Rochester wrote in an email. "We may serve fewer students than if campus were open, but our work impacts real people and every little [bit] helps!"
The University District Food Bank, which also uses a grocery store model, similarly transitioned from a walk-in to walk-up format . Unlike the UW Pantry, however, the wider array of support programs the food bank offers required it to evolve in more ways than one.
Long before March, the food bank maintained a robust at-home delivery program, serving aging community members who struggled to physically transport their 30-to-40 pounds of weekly groceries home. But as people suffering from or living with those who suffer from compromised immune systems expressed greater fear of public spaces, University District Food Bank executive director Joe Gruber and his team realized they needed to adapt.
Accordingly, they have since doubled their home deliveries and increased weekend deliveries of Packs for Kids. This program, a collaboration with their 14 Seattle school partners, supplies critical meals and snacks to students who ordinarily depend on free or reduced school meals.
As the food bank's volunteer base shrank by nearly 50% back in March, finding the necessary workforce to staff these changes may not have initially seemed feasible . However, new non-profit relationships and volunteers, mobilizing in response to reports of widespread food insecurity, stepped up in large numbers to answer the call.
In the span of seven months, Gruber estimates that weekly volunteers now total more than 250 individuals, up from about 125 in early 2020. Total hours donated by volunteers exceeded the 2019 annual total of 25,000 hours back in July 2020.
With the help of volunteers like the Seattle Pedaling Relief Project, a self-described "grassroots, volunteer-run, cargo bike powered crisis response group," the food bank has both diversified the choices available to their visitors and increased the quantity of their supply. Compared to years past, households currently receive more pounds per person and per visit on a weekly basis.
Moreover, the food bank remains committed to empowering their customers with the dignity of personal choice. The prospect of waiting in a long line at a food bank only to wield little influence over their choices, could discourage people who are already struggling to afford costly rent payments or healthcare bills, Gruber explained. To avoid deterring families in need, the food bank operates under the philosophy that customer families know their dietary or religious restrictions better than anyone else.
"The more that we can help our customers participate in their food choices, the better," Gruber said. "That way, they're finding the joy and the satisfaction in food that so many others do naturally."
The food bank's prioritization of culturally-competent programming is also important given that 42% of people of color across the state who responded to the WAFOOD survey experienced food insecurity, compared to 26% among white people.
Anecdotally, the food bank's new customer base reinforces the survey's findings, as Gruber and his team have noticed less visitors whose first language is English since March.
But according to Gruber, this was to be expected.
"Historically, we've always supported communities of color [as] their participation rates [at the food bank] are typically slightly more than 50%," Gruber said. "As a result [of their] reliance on the service economy, it's not surprising that those structural imbalances in equity and income and limited access to opportunity translated into food bank visits as well."
Thus, while the student pantry and food bank's seek to ensure food access in an approachable, comfortable manner for those in need, Gruber contextualizes the pantry's work as part of a broader mission.
"The harder, longer, less specifically concrete work over the years to come [is] finding ways to ensure that as our community rebuilds, it's an equitable expansion," Gruber said. "It [should be] one that creates opportunity for all our community members, not one that isolates opportunity and worsens the inequity."
Reach columnist Estey Chen at arts@dailyuw.com. Twitter: @esteychen
Like what you're reading? Support high-quality student journalism by donating here.