With the leaves rustling underfoot and the drizzling rain making its triumphant return, fall is on its way back to Seattle. Even with the changing of seasons, the pitter-patter of feet and delighted chatter of kids still resonates from the Union Bay Natural Area. 
Dotting the trail are pictures from storybooks, laminated and curated in such a way that parents and kids can walk along and read these stories together. These are story walks — a tradition hailing from the East Coast that has only recently arrived in Washington state. 
"On the East Coast story walks usually involve splitting a book in half and putting those pages on sticks for people to read while they walk," Elisabeth Lepine, co-founder of PopUp Storywalk, said. "When I moved here I wanted to bring that experience to life with a little more durability for our rainier weather."  
Lepine first saw a story walk while visiting a state park in Vermont with her young kids. When she moved to Washington, she wanted other families to experience the wonders of outdoor stories. In 2018, Lepine co-founded PopUp Storywalk with fellow moms Jasmin Thankachen and Beth Yost.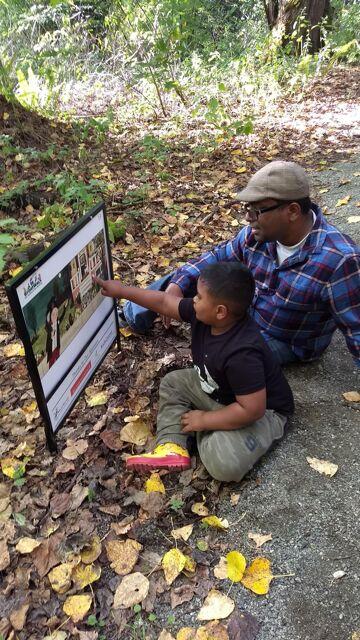 As a nonprofit organization, their efforts are fueled by a passion for community literacy and providing others with an engaging adventure. The three moms work other jobs, dedicating their spare time and weekends to crafting these experiences.  
"We initially tried to get a story walk set up in Saint Edward State Park and couldn't get a venue," Lepine said. "We have different relationships with different cities, [and] as we've gotten more and more of these installations set up, people are now getting what we're doing."
Story walks are set up in a different park or trail for a few weeks, with venues changing from city to city, according to Lepine. The transient nature of these experiences is something that Lepine and her team take pride in, as the evolving stories and venues allow people to explore new spaces consistently. The three do everything from contacting publishers and printing stories, to scouting trails and setting up story walks. 
But with only three people on the team, there are limitations to where these story walks can take place. 
"We don't have a crew or anything, and it is just the three of us volunteering our time," Lepine said. "But we have inspired others across the state and country in supporting this kind of work." 
For Lepine and her team, the mission of literacy and the overall experiences are what matters to their work. Even when publishers or venues are difficult to communicate with, the group finds a way to make sure that people have access to story walks. In the past, the team collaborated with the King County Library System to bring story walks to local libraries, and also worked with local authors to curate more socially focused experiences.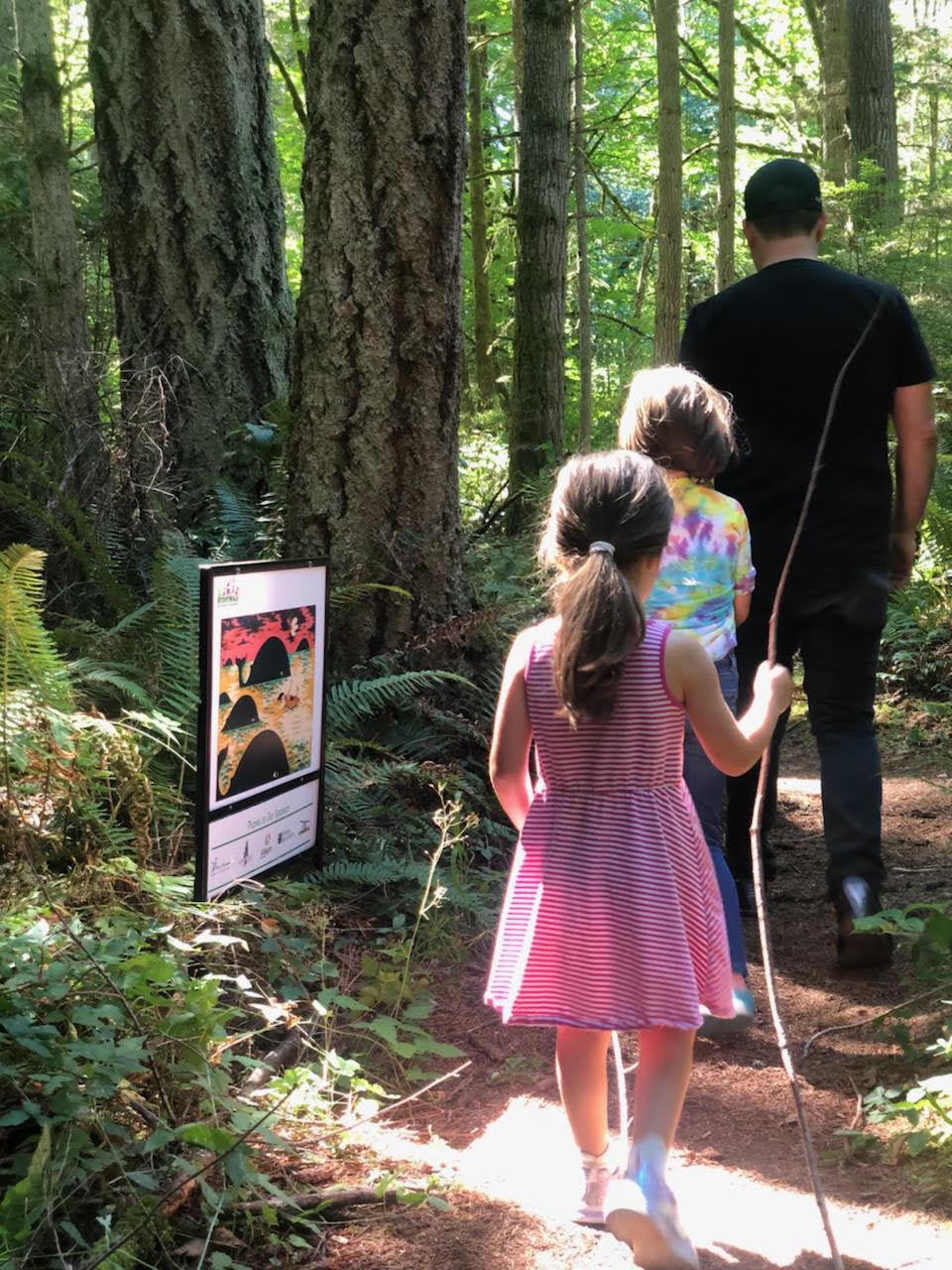 "Social change starts with our community," Lepine said. "Storywalks allow us to expose people to authors who have different stories from what people are used to. There's something wonderful about seeing a family bond over a new story that can shape people's lives."
Recent collaborations have focused on incorporating diverse voices within story walks and bringing these stories to more urban settings such as Kirkland, however, Lepine and her team hope that these efforts will continue beyond the Greater Seattle area. The content and themes cover everything, from neurodiverse communities, immigrant experiences, and other narratives that may not be well-known to audiences.
Accessibility is another goal for the group, as trails and installations are created based on improving the experiences of those who visit. Geographic locations and terrain are all factors in where and how story walks are curated.
"We're old-school in that we visit the spaces and place boards at a reasonable distance from one another," Lepine said. "Our curation focuses on tying the narrative content and the locations of our story walks together to create a more cohesive, well-rounded experience."
Regardless of what that experience looks like, Lepine hopes there is something out there for everyone visiting a local story walk.
"As a teacher and parent, I hope that taking kids and their families out of the classroom is more immersive, but also a memory that they can treasure for the rest of their lives," Lepine said.
Reach writer Andy Chia arts@dailyuw.com. Twitter: @GreatBaconBaron
Like what you're reading? Support high-quality student journalism by donating here.