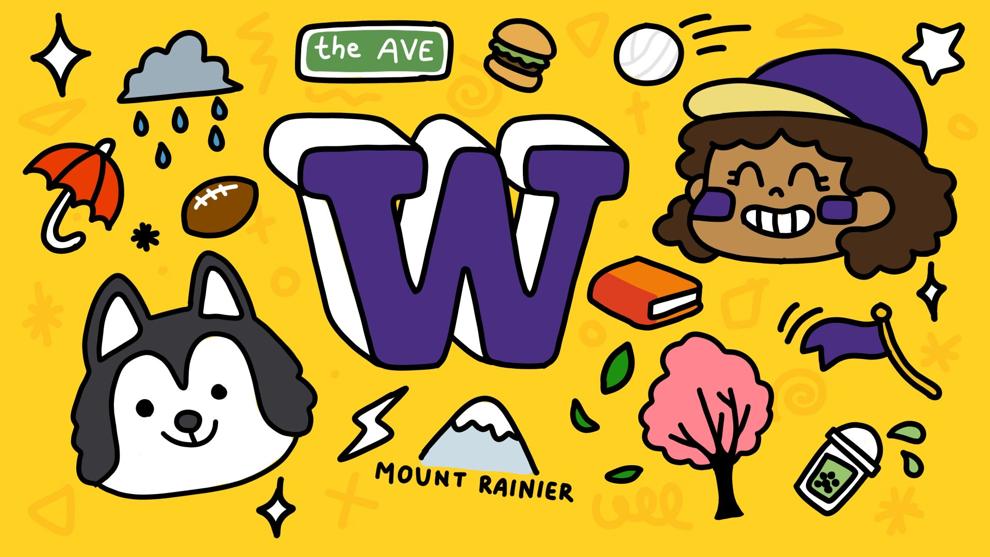 Editor's note: "College-ology" is a weekly column discussing the sociology behind college-related activities.
With a population nearing 50,000 total students, the UW is clearly attractive to students looking to pursue higher education. That being said, the reasons behind UW students' attendance are incredibly varied.
From in-state to out-of-state to international students, students studying the humanities to those studying STEM, and undergraduates to doctoral students, the UW can offer many different things to many different people.
However, other Division I and top research universities have similar resources. But what makes the UW special?
To answer this question, I talked to Aliyah Turner, a doctoral student in the department of sociology.
"A lot of times there are things that pull folks closer to home because they have to work to provide for their families or take care of siblings, or [they] might even be serving as a caregiver, which is unfortunately the reality for a lot of college-aged folks," Turner said.
Affordability is another reason students choose to attend college in-state.
"Public schools have a lot more funding towards scholarships and federal funding to give to students, particularly those who are in-state, so I know that there are a lot of folks who can get full tuition or full room and board, or some combination of the two," Turner said.
This understanding was supported by another student.
"I was looking at state school exclusively because I need financial aid," the student, who preferred to remain anonymous, said. "Working minimum wage for 10 years, [I] ended up in a net loss of money, so the Husky Promise is the only way I can afford to go to school."
On the other hand, some students may purposefully move far from home when deciding on a college.
"There are a lot of people who want to get away to experience real adulthood and real independence outside of their home life, outside of their comfort zone, outside of what is familiar to them, and maybe even some of the family dynamics that may not be as healthy for them," Turner said.
Beyond location and tuition preferences, why do in-state students choose the UW over WSU or WWU? What makes the UW different from other large public research institutions?
One big answer to this question is the faculty.
"I chose the University of Washington, particularly the department of sociology, because I wanted to gain access to faculty that were doing work that I was invested in," Turner said. "When I was at my former institution, I had lost two mentors over the course of my first year in the program, so as I was working on my master's I didn't really have a lot of support from faculty."
The anonymous student source mirrored these sentiments, having chosen the UW for its department of earth and space sciences.
"Everyone there is so excited about the science and making new discoveries and pushing the science forward, asking questions that haven't been asked before, and the climate minor is so cool," the student said.
Another reason prospective students might choose the UW is because of its values as an institution. This was something emphasized by the student source, who is transgender.
"I was thisclose to just going by my last name," the student said. "I watched the intro video before [my first] class and it was all about one of the things [the professor is] really committed to, [which] is equity and getting rid of bias in science and making it a welcoming environment for everyone, and I was like, 'You know what? Screw it! I'm going to go by my first name.' I've been able to really relax at school and it's made it so much easier to get an education."
Even though the UW sets lofty academic expectations, it seems that it also delivers on its promises, according to both Turner and the student source.
"I've had a lot of support and encouragement to do the work that I want to do … [and faculty] have reenvisioned their own mentorship approach to map on to what I need, and that, for me, is the defining difference between my experience at the two competing Research I, public, big universities that I've been to," Turner said.
The anonymous student, despite only attending the UW for three weeks, agrees that the school has delivered on its promises.
"My expectations have definitely been exceeded — the first day, they were exceeded," the student said. "Overall, I've been really impressed with their holistic approach to science — that's really cool. I would've been really sad about missing out on that had I not gone to UW."
Reach columnist Samantha Ahlhorn at arts@dailyuw.com. Twitter: @samahlhorn
Like what you're reading? Support high-quality student journalism by donating here.