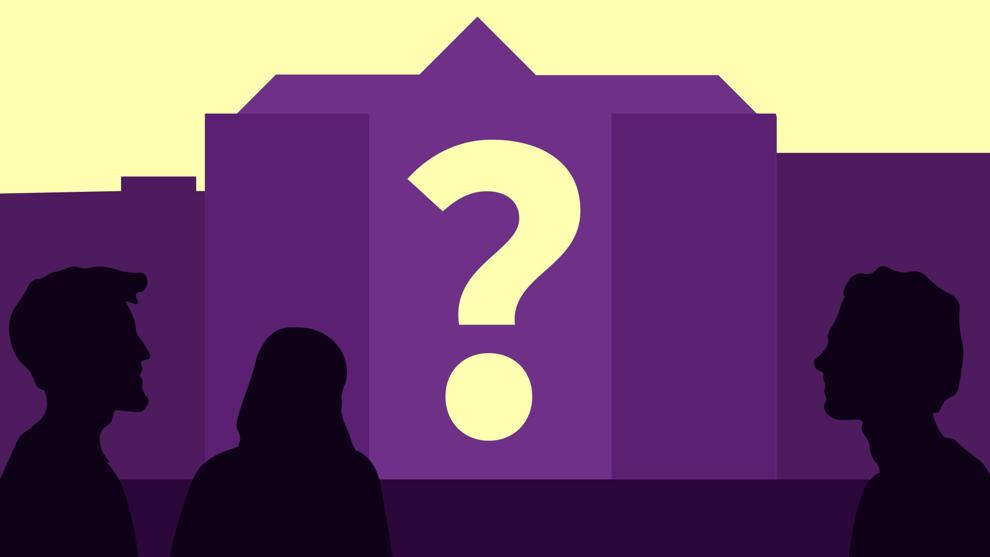 As mysterious as it sometimes looks, the Husky Union Building, or what we call the HUB, has a lot to explore. It is quite possible for visitors to stumble upon a never-before-seen office or recreational activity in the landmark campus building right before graduation pictures.
Everyone knows about the long lines in the Husky Den Food Court and the bowling alley in the basement. But did you know there's a bike shop? What about a meditation room?
Adam Serafin, associate director for HUB Communications and Development, described the HUB as the center of student life. The many services, programs, and events make the building a neighborhood of sorts as the various offices and organizations function together to support the UW community.
While some spaces are recognizable and frequently utilized by students, such as the open study area on the second floor or the hair salon opposite the smaller version of UW Book Store, some offices are not quite as well-known.
Office of the Ombud: In all honesty, even I did not know about this one, and I am a rising senior. This facility is for university-connected individuals who wish to know about any university-related rules, regulations, or procedures. 
Student Legal Services (SLS): This is where you go for free legal consultations and advice, open to all UW Seattle and Bothell students. Read more about how SLS can support you.
Q Center: In their own words on their website: "The University of Washington Q Center facilitates and enhances a brave, affirming, liberatory, and celebratory environment for students, faculty, staff, and alumni of all sexual and gender orientations, identities, and expressions."
D Center: Located on the third floor, the D Center is one of a handful of centers "run by and for university students with disabilities in North America," according to their website. The space can be used to gather, study, relax, and take part in the events the D Center hosts.
Student Veteran Life: This space is for students who are veterans and are now transitioning to student life. It is located on the second floor with many programs and events held on a daily basis.
"There are many many resources in the HUB so I would encourage students to explore, walk around," Serafin said. "It is your student union so explore it, get to know it."
From printing and gaming to banking and studying, the HUB has a wide spread of facilities and services accessible to students, faculty, and staff. It is undoubtedly a space for community building and to truly find a place for yourself as a Husky. 
The Admissions Welcome Center is also housed in the HUB on the first floor, for students who are new to the adventure that is being a Husky. The Transfer and Commuter Commons is open to students who do not live on campus and are looking to gather and engage with campus life.
The entire list of services and facilities offered at the HUB can be found here.
"I think what makes the HUB unique is that there is a little bit of something for everyone and that every day is a bit different," Serafin said. "You might be studying in the lounge and then happen to hear a live performance from a student, or you might have a meeting with your Registered Student Organization (RSO) and then immediately afterwards attend a career fair for your academic major in the same space and then grab coffee downstairs with a friend or a faculty mentor, so there is always so much going on." 
Reach writer Niv Joshi at arts@dailyuw.com. Twitter: @niveditajoshii
Like what you're reading? Support high-quality student journalism by donating here.