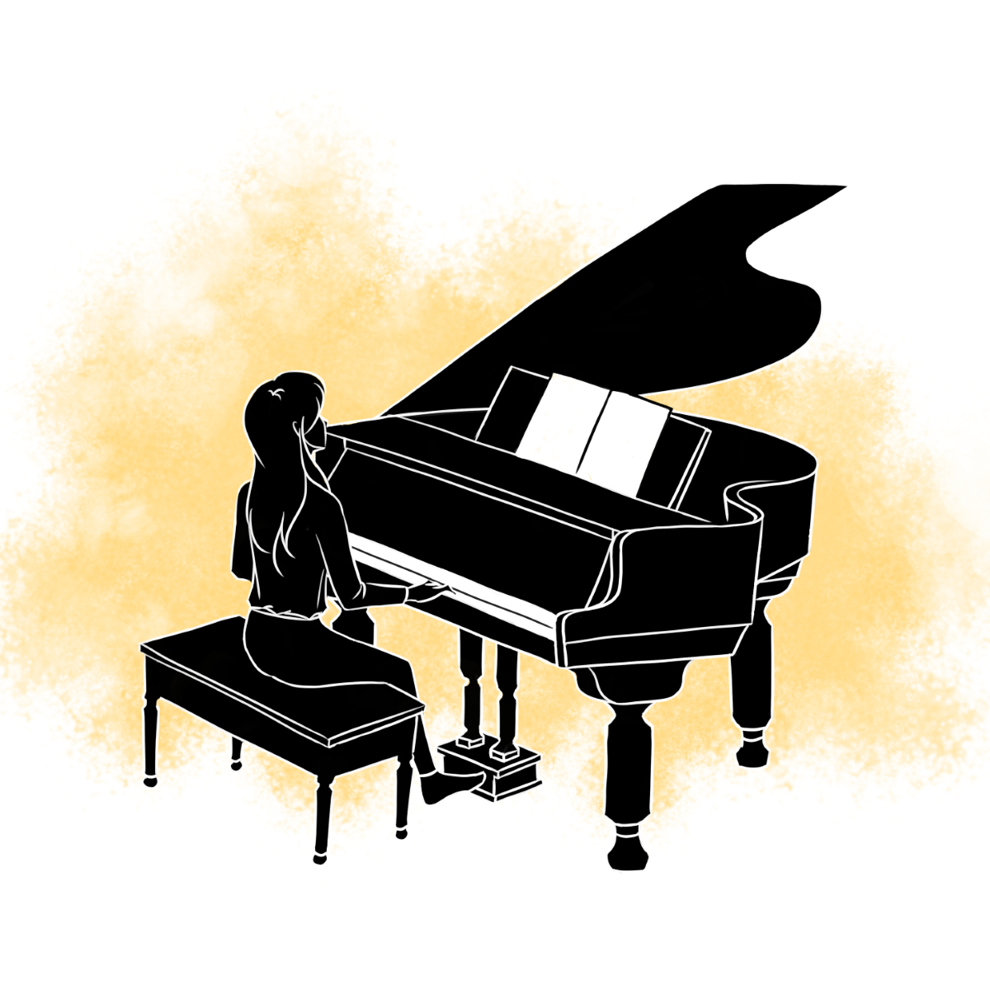 Editor's note: "Ever Since I Was" is a bi-weekly column detailing the genesis and growth of the passions of UW and U-District community members.
It was 8 p.m. and dark outside, but marching band practice had only just finished. Pisa Leelapatana, who plays the piccolo in the Husky Marching Band, was walking home when I called her for a Zoom interview. 
Leelapatana's path to becoming a UW student draws attention to the role of college campuses as a breeding ground for finding and developing what you love most. 
Leelapatana said she has been playing flute since fourth grade, but had to learn piccolo in two months because flute isn't among the instruments one can play in the Husky Band. The marching band at the UW was one of the biggest pulls for her to choose the UW as an international student from Bangkok, Thailand, because she had always wanted to play in a band.
Though she toured universities in Canada and the UK, as well as the United States, Leelapatana said she found American universities generally tended to have more on-campus engagement, offering opportunities such as joining the marching band to get students involved in school spirit. 
Coming to a U.S. university also gave Leelapatana the flexibility to explore different academic interests, shifting from her initial interest in studying psychology to anthropology after taking an archaeology class at the UW.
"The U.S. university system really allows for students to find their passion," Leelapatana said. "Because here you're allowed to stray off of your intended major. Even though your intended major is, let's say, psychology, you can still take music classes, you can still take anthropology classes, or even computer science classes. But in other universities outside of the [United] States, you tend to already have a preset of courses already curated for you based on that intended major that you have."
Gloria Shen, a first-year student at the UW, quickly identified different passions she could link together in her college admissions essays.
According to Shen, her passion for medicine began as a result of developing skin issues in sixth grade and getting prescribed medications that damaged her skin instead of treating it. By the seventh or eighth grade, she began researching alternative solutions and became interested in the research aspect of medicine.
While focusing on health care in her essays, Shen said she also brought in her 10 years of dance experience in both ballet and Chinese dance.
"I tried to connect the environment of being in healthcare and the goals that I had into how dance has shaped me [into being] able to achieve those goals," Shen said.
Focusing on students' passions can also be tied to a more equitable learning environment. 
According to director of admissions Paul Seegert, context is a major consideration in admitting new students to the UW. Functioning on a holistic review basis, the admissions office considers personal achievements alongside academic preparation, while taking into account students' personal background and the challenges that may have impacted their performance, Seegert said. 
The UW's decision to go test-optional and remove the SAT/ACT requirement for admission is, in Shen's eyes, a good thing. 
"Doing good on the SAT is less about being smart and more about just having the resources and the time to prepare," Shen said. 
From an international perspective, Leelapatana said that one of the reasons she decided not to apply to universities at home was because she felt the culture tended to separate students by wealth and social status. Coming to an American university felt more comfortable, she continued. 
The UW's Freshman Viewbook affirms the value of flexibility in figuring out your path through the university, stating: "With over 180 majors at the UW, many paths can lead from a single interest. The program that's right for you might be one you haven't considered (or even heard of) yet."
The idea that college is a time to explore your interests might seem obvious, but the next time you consider changing your major or adding another, take a moment to reflect on the freedom you have to do just that.
Reach writer Julia Park at arts@dailyuw.com. Twitter: @thejuliastory
Like what you're reading? Support high-quality student journalism by donating here.