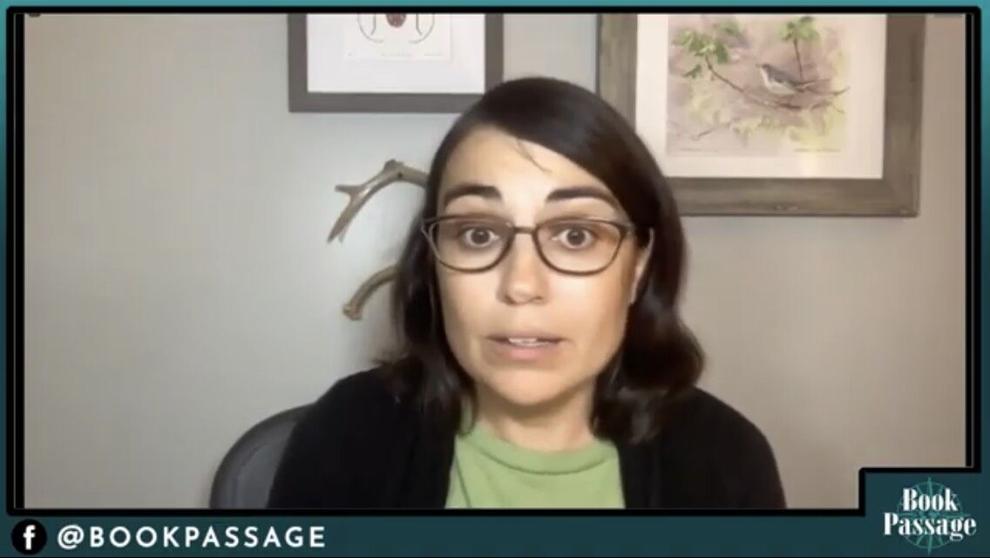 Growing up as the nerdy outcast, I always looked at stereotypically "vile" animals and creatures with curiosity. My interest in understanding these creatures — from corvids to octopuses to eels — led me to voraciously read any science literature I could get my hands on to better understand the misunderstood. Pigeons, who I admit to gazing at more than I should while at my day job, are no exception.  
"I grew up living in all sorts of cities," Rosemary Mosco, author of the recently released "A Pocket Guide to Pigeon Watching: Getting to Know the World's Most Misunderstood Bird," said. "Being in all these cities and being a bird watcher, you notice the pigeons. So I think I always kind of liked them, especially because I saw them as an underdog. I was the nerdy bird-watching kid who was also kind of an underdog." 
Allison Bainbridge from Book Passage, a California-based bookseller, featured Mosco in conversation with Seattle-based author Kira Jane Buxton to discuss "A Pocket Guide to Pigeon Watching." 
"It is part field guide, part history, part ornithology primer, and altogether fun," Bainbridge said. 
Following Mosco's award-winning webcomic, "Bird and Moon," "A Pocket Guide to Pigeon Watching" includes quirky illustrations with each description of the bird and its behaviors.  
"I'm trained as a science writer and a science communicator but I drew my whole life so I'm really self-taught," Mosco said. "I got my start in webcomics in 2004, 2005-ish, which was a cool time because everyone was experimenting with this new medium." 
Mosco's style — which blends her background in science communication with detailed, vivid illustrations of the bird in a concise book that can easily fit, quite literally, in a pocket — captures both realistic and fantastic depictions of the bird to show the peculiar history of pigeons, from pets and messengers to their current perception of "rats with wings," as Bainbridge described them.
"I drew 150, 160 pigeons for this, or something like that," Mosco said. 
Buxton, who wrote the best-selling "Hollow Kingdom," a story about a crow (affectionately named S.T. by his human companion) navigating post-apocalyptic Seattle, is no stranger to animals rejected by the mainstream in her literature. 
"It feels like the world gets bigger and the world gets more welcoming and I feel like it gives you a better experience of being human and being part of this incredible world," Buxton said. 
Buxton's novels, which feature a crow as narrator rather than a human, allow her to seamlessly integrate her knowledge of science and animal behavior into a thrilling narrative of Seattle at the end of all human life. Like Buxton's novels, Mosco's pocket guide is enthralling for all readers to enjoy. 
 "That's part of the joy of this book," Buxton said. "It's just hysterical." 
This event, available as a recording on Book Passage's YouTube channel, precedes the University Book Store's virtual event with Mosco on Nov. 18, at 6 p.m. RSVP is open for this free event with the option of ordering a copy of the book. Ten percent of the profits from each copy sold will be donated to the Seattle Audubon Society to make a difference in the lives of our feathered friends with whom we share the city. 
Reach writer Julie Emory at arts@dailyuw.com. Twitter: @JulieEmory2
Like what you're reading? Support high-quality student journalism by donating here.