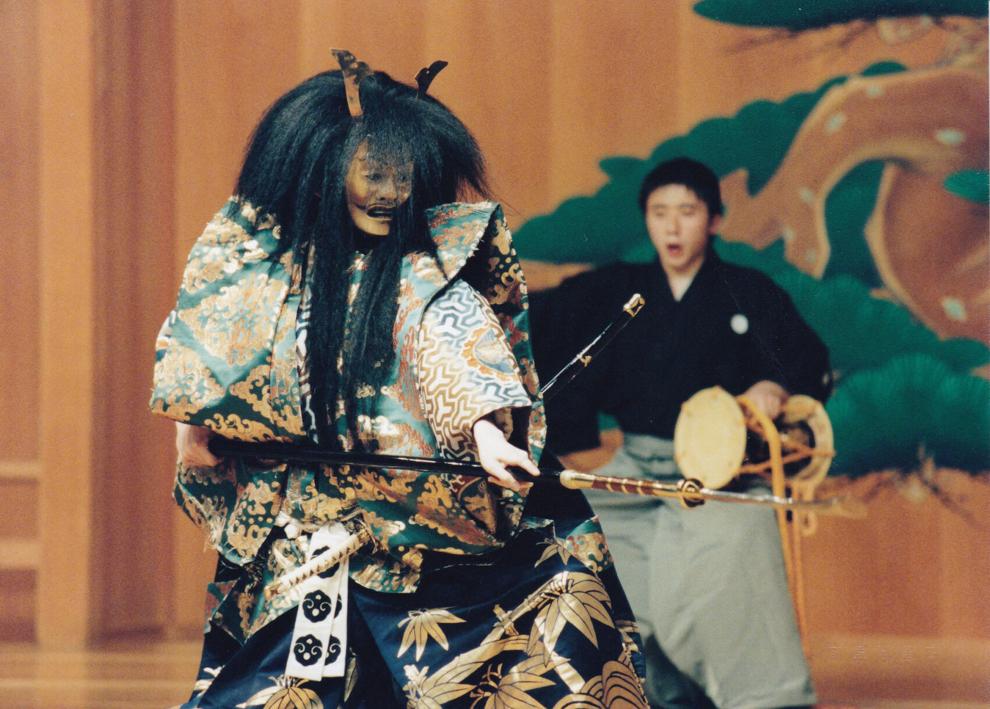 As a continuation to its series of talks on Noh theater, Washin Kai will host Munenori Takeda on Wednesday, Oct. 13 at 7 p.m. during their virtual event,  "The World of Noh Drama." The Zoom link for the event, which is open to the general public, will be sent the night of the event to everyone who registers online. 
Paul Atkins, professor of Japanese literature, will join Takeda in a Q&A session about Noh following Takeda's demonstration of the tools — including the various masks — used in Noh theater. The talk will be moderated by Stephen Sumida, professor emeritus in American ethnic studies. 
Atkins recommended watching Washin Kai's previous event, "What is Noh," to gain a rudimentary background of Noh theater before attending the Oct. 13 event. The event, like others offered by Washin Kai, will be available to view on YouTube following the livestream.
Takeda, who has previously performed in Seattle, has been cultivating his craft as a Noh actor since he was 3 years old. Takeda landed his first leading role in 1988 at 10 years old, and has since become a world-renowned Noh actor featured in dozens of panels around the world to talk about the history of Noh and the rich literature — including "The Tale of the Heike" — he animates through his performances.
Atkins advised interested students to attend and consider current course offerings in the Japanese language department for opportunities in the study of classical Japanese. The UW offers JAPAN 321: Classical Japanese Literature every autumn. It is an introductory class, open to students with no prior knowledge of Japanese. A classical Japanese language and literature series — JAPAN 471, 472, and 473 — is available for students with at least three years of coursework in modern Japanese. By the end of JAPAN 473, students should be able to read a Noh script among other pieces of classical literature. 
Reach writer Julie Emory at arts@dailyuw.com. Twitter: @JulieEmory2 
Like what you're reading? Support high-quality student journalism by donating here.