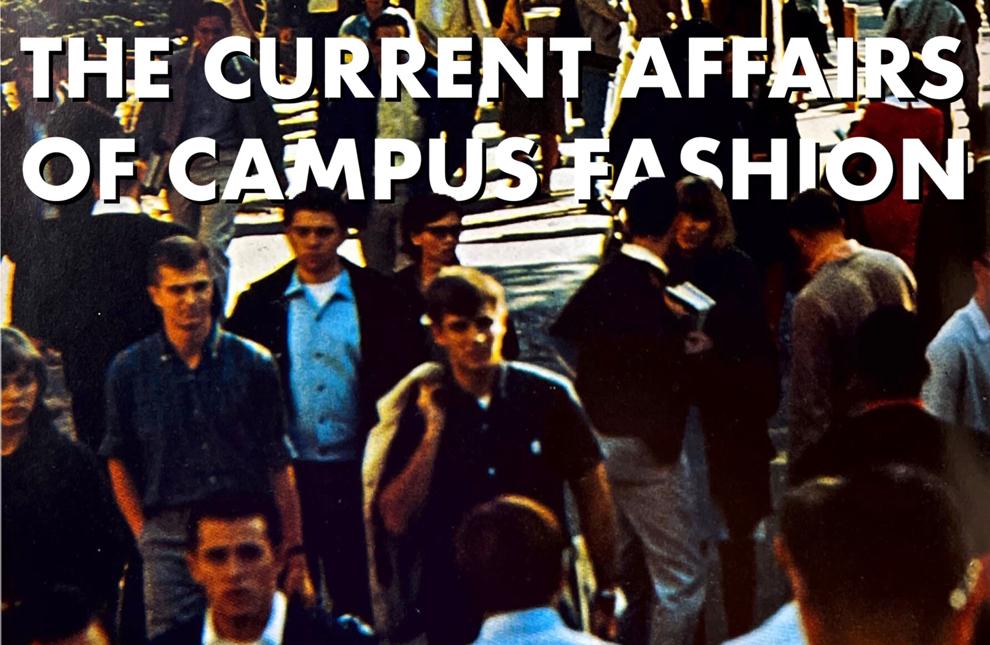 "Hej, hvordan går det?" 
Recently, I purchased a new dress that resembled a bunad, or Norwegian folk dress. I decided to wear it to work last Friday — and with it, all the looks from passersby that it drew. Though I may have looked out of place, the Scandinavian community is not new to Seattle. Growing up with a mother raised by her Norwegian grandmother, I take all the comforts — especially around the holidays — that come with having a Scandinavian family. 
This week I tracked down another Scandinavian American student, one who had an edge on me by being able to speak her mother tongue at home. Hannah Jensen, a third-year student at UW, is not quite Danish and not quite American, but loved to tell me how much better Denmark is than Norway when it came up in our conversation.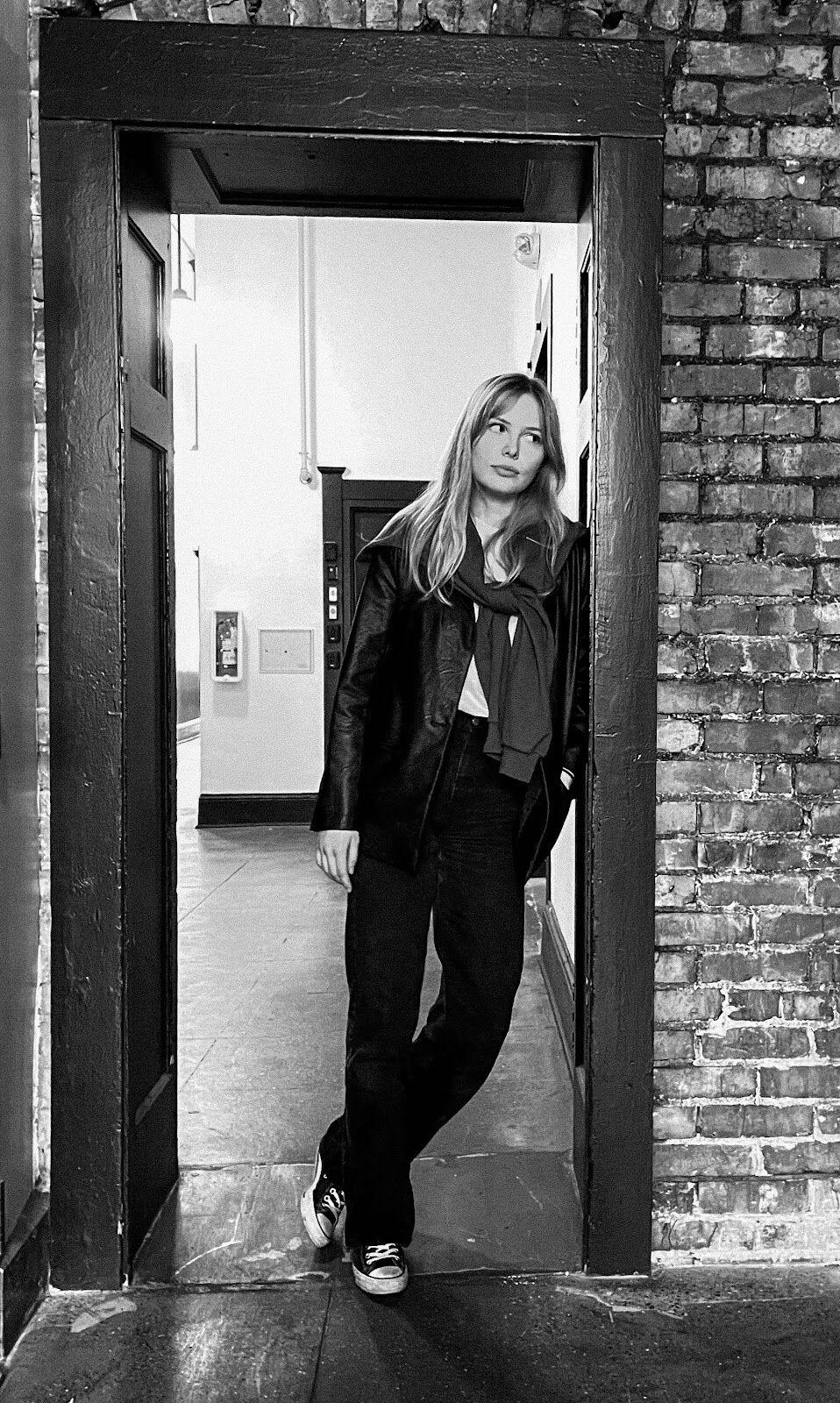 "I would definitely say that my style has a lot of Danish elements," Jensen said. "I was not born there, but I was raised for many years as a child there, and it gives me so many relaxed and happy memories that I like to surround myself with — things that remind me of the people and style that is around. It helps that it also continues to be a trend, making it more easily accessible for me. I wouldn't say that my style is ultra feminine — like 75%; I like wearing dresses sometimes, but I really gravitate back to jeans and sweaters [for] everyday. I don't really dress to be seen by everyone, but more for comfort, though that is not always true when I want to peacock." 
During our interview, Jensen opted for more neutrals, showing me the Instagram post that inspired her outfit, with her jeans from the Swedish brand Dr. Denim, a leather blazer from Cotton On, a white T-shirt stolen from a frat house, a royal blue gildan sweatshirt, and black Converse high tops. The outfit was accessorized with her Apple Watch and a tote bag from the Danish brand Studio Arhoj. 
"Before doing this interview I had never really thought about how Danish I really was," Jensen said. "Obviously I knew and was proud of my background, but in thinking about the personal details that make style, I can act very Scandinavian. I definitely think most Danes can have this attitude of just sitting back and observing. I've noticed it a lot in my dad, but with me, I separate it to my everyday and going out clothes. I really only dress up when it's for special occasions, more for myself and to make me feel good, but even then I still don't want to be seen and put on the spot."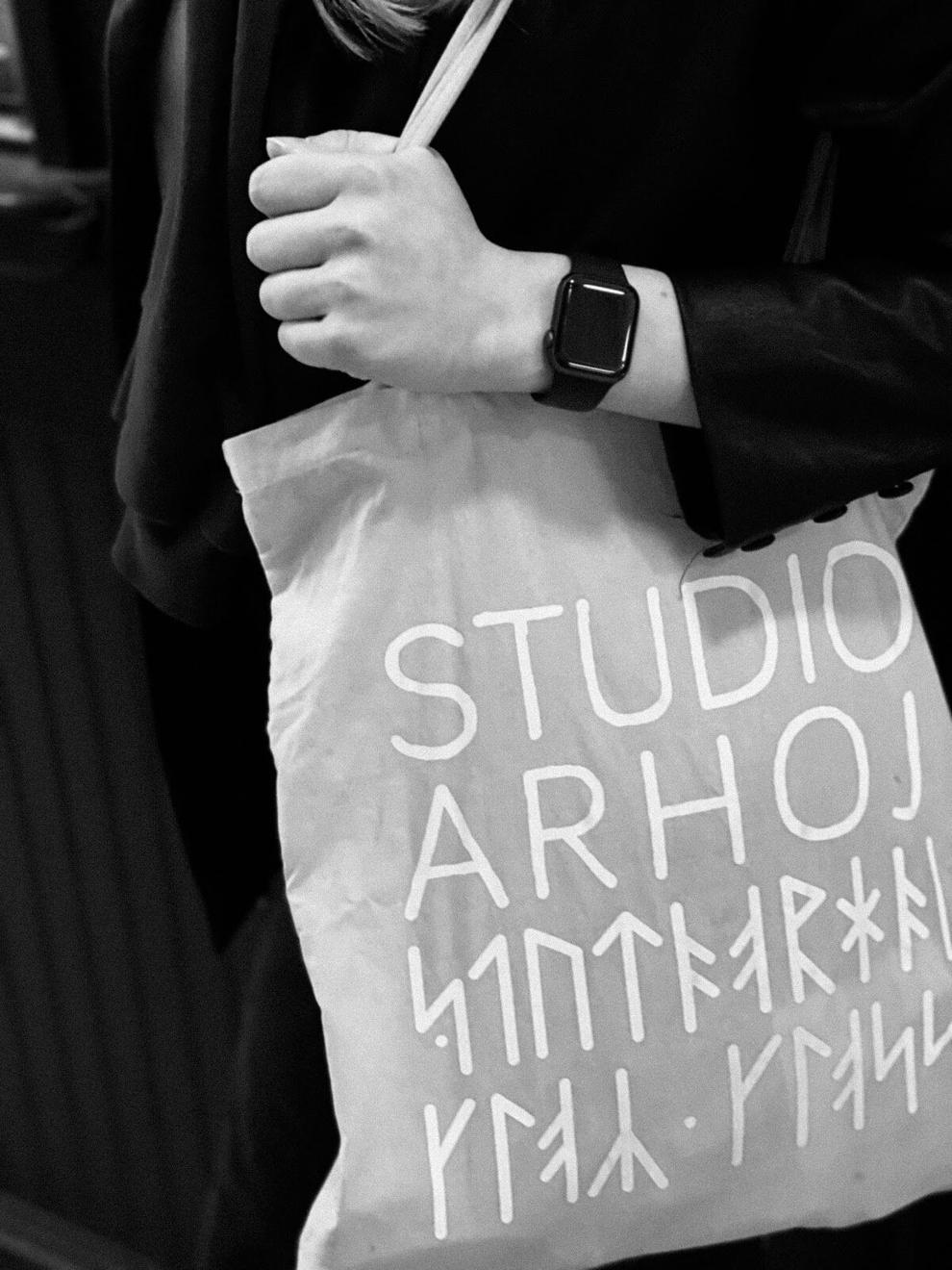 I believe this notion of not wanting to be in the spotlight runs deep in Scandinavian communities. I know my grandma was the same way and would be horrified to see what I have become today. But the confidence factor, as we have seen throughout this column, plays a huge role in the way people present themselves — no matter what. 
"I only really notice what people are wearing on campus when I like it, so I never really notice anything," Jensen said. "But honestly, at least for me, I definitely think that the things I have taken with me societally, that I have received living in Denmark — the more relaxed atmosphere, being more sex positive, not shaming anyone for how they live their life, and just embracing the idea of "Hygge" can really make someone have more of a positive outlook on life and their own personal style when times continue to get tougher. I would encourage anyone, even if they can't just get on a plane and experience Scandinavia, just [to] take some time for yourself and improve your outlook to embrace the cozier side of life." 
Reach columnist Liam Blakey at arts@dailyuw.com. Twitter: @LiamBlakey2
Like what you're reading? Support high-quality student journalism by donating here.