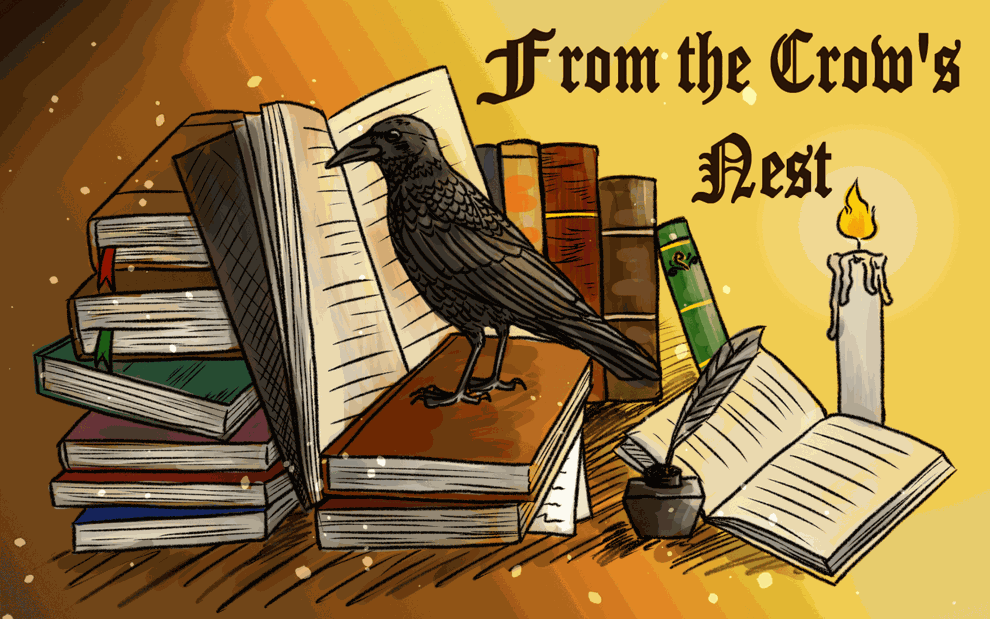 Editor's note: "From the Crow's Nest" is a bi-weekly column showcasing authors and literary works from the Pacific Northwest. 
Even after living in Seattle for a number of years, I still find myself actively searching for ways to beat the seasonal blues and focus on my studies as a graduate student. One of the most successful ways I've found — and wish to impart on readers — is by keeping up with the lively literary scene in the city (and no, I promise I will not include any of the authors of your Chemistry 101 textbook in this column). By speaking with the authors of some of the most captivating books I read, my aim is to spark the joy in literature you've desperately sought after AP English literature sapped it away — am I projecting too much? 
In my search for recent literature by local Seattle authors, I deliberated over who would be the most fitting author to kick off this column. As a fellow transplant to the Pacific Northwest, I figured the best way to introduce my readers to the local literary scene would be none other than one of the most well-known figures in literary review: Nancy Pearl. 
At first glance, you might assume Pearl is a librarian and question why I featured her in this column. Yes, she is a librarian — one who has won a number of accolades, including being the subject of a best-selling Archie McPhee action figure. John N. Berry, editor of "Library Journal" — one of the foremost journals in library science for more than half a decade — reflected on Pearl's career when she received Librarian of the Year in 2011. 
"No one other than Nancy Pearl has so convinced Americans that libraries, books, and reading are critical to our communities," Berry wrote in an article.
After overhearing multiple booksellers and librarians alike recommend Pearl, I knew I had to learn more from and about her. This was when I realized she wrote a number of books, including "Book Lust," a guide for what to read aimed at nearly every genre. 
Following "Book Lust" — a series that contains five books, including a reading journal — Pearl wrote a novel of her own, "George and Lizzie." Her most recent book, "From the Writer's Library," follows Pearl and her colleague Jeff Schwager through interviews with 22 authors based in the United States. If you've ever wondered what inspired Pulitzer Prize winner Viet Thanh Nguyen, this book contains his interview — and a list of books in his personal library — in addition to other popular authors. 
"From the Writer's Library" highlights the crucial role books have had on individuals and communities, especially from authors with whom a book changed the entire trajectory of their lives. Like these authors and Pearl, books have always meant more to me than just paper and bindings. When I had no one else to confide in while adapting to my regime of moving to a different state each year, books brought a sense of comfort and consistency. Likewise, Pearl's story encompasses the comfort of reading passed down from the role model that shaped her life. 
"A couple of librarians — but especially one named Frances Whitehead — took this miserably unhappy child that I was and gave me the world," Pearl said. "[She] showed me through the book she gave me that there were different ways of being and different ways of thinking … In many ways, I think [she] saved my life." 
The experiences Pearl had in the library poring over new books transformed her life. 
"I knew, when I was 10 years old, that I wanted to be a librarian," Pearl said. "I wanted to be a children's librarian at a public library, just like Miss Whitehead, because I wanted to do for other kids what Miss Whitehead did for me."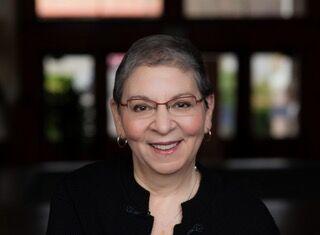 Pearl excelled as a librarian and even taught courses in the graduate library studies program at UW, sharing her insights on literature and years of industry expertise. Given Pearl's immense knowledge of literature and local authors, I asked her to share her insight on books.  
"One of the things that I really believe in about reading is that no two people ever read the same book," Pearl said. 
While Pearl lectured for graduate-level courses at the Information School, she taught her theory on the Four Doorways, or the four elements of a book that make readers fall in love with it. These doorways are plot, characters, location, and prose. 
"The biggest doorway would be the prose," Pearl said. "It would be the kind of prose where, you know, you read a sentence and you say, 'Oh my God, how could somebody write a sentence that good' or 'How come I can't write a sentence half as good,' depending on where you are in your life." 
According to Pearl, a book that will do well focuses on executing one or two of these elements to capture its audience. 
"I don't think there's any book that has four equal segments," Pearl said. "I think there are books that have three really big segments of the circle and one that's a little bit less OK, and as a librarian or a bookseller, what you're looking for [are] those books that have two or three big pie pieces, big segments, because those are the books that will appeal to the most readers." 
As I reflected on recent books I read that were recognized by the Washington State Book Awards, I could clearly identify examples of this paradigm: "The Magical Language of Others" by E.J. Koh had beautiful prose and compelling characters, and "Hollow Kingdom" by Kira Jane Buxton had balanced, interesting characters and the surreal setting of a post-apocalyptic Seattle occupied only by animals and the scarce remnants of humanity, for example. 
If you are looking to read more — whether for a New Year's resolution or to spark some joy in your day-to-day life — pay attention to which elements of a story captivate you. Although I find compelling prose to be among the most important elements for me (see Ocean Vuong's "On Earth We're Briefly Gorgeous"), I will use this column to feature authors who excel to varying degrees in the four elements. Knowing which elements appeal to you most can also help you improve as an author. 
Pearl offered advice as an avid reader who has written several books. 
"Once you identify what it is about books that you like and you want to be a writer, then what you will write is a book that you would want to read," Pearl said. 
This message echoes what I heard from previous authors I interviewed, such as Zoe Hana Mikuta, and reflects the greater human condition all authors share with their audiences through the stories they tell. I believe that is precisely what makes the act of writing and reading so special — the shared humanity that creates lasting connections between authors and their readers, even if they never meet. 
Reach writer Julie Emory at arts@dailyuw.com. Twitter: @JulieEmory2
Like what you're reading? Support high-quality student journalism by donating here.