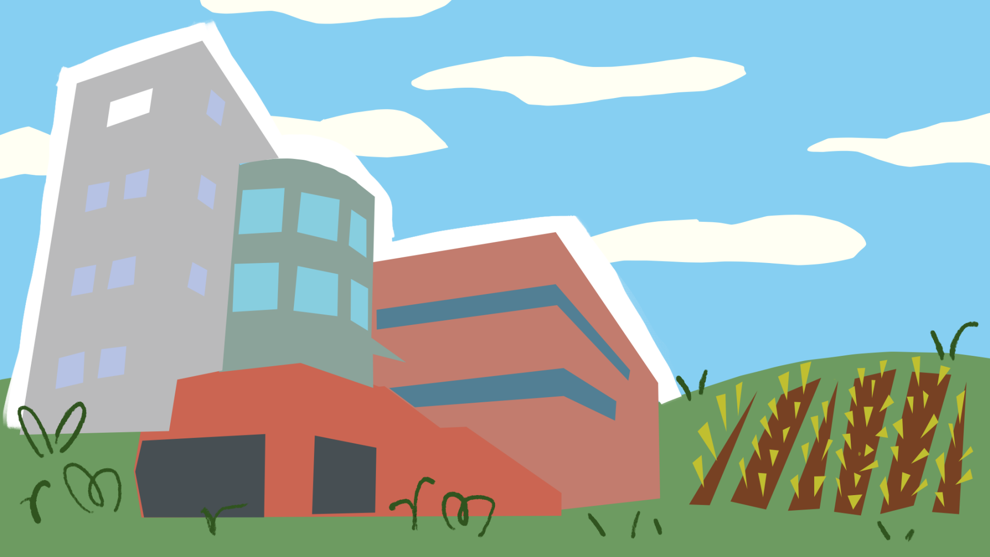 On April 4, Social Workers for Environmental Justice hosted a panel on Indigenous perspectives and connection to land in tandem with the UW School of Social Work. Led by the Environmental Justice Series Planning Committee, the panel was co-moderated by Dr. Michael Spencer from the School of Social Work and first-year MSW candidate Ryan Driscoll.
While the panel featured many familiar faces from a previous event hosted Feb. 14, there were two new additions: Dr. Michelle Johnson-Jennings and Dr. Mike Tulee. Johnson-Jennings is a recent addition to the School of Social Work and is heavily involved in land-based healing. Tulee is the current executive director of the United Indians of All Tribes Foundation and received a Ph.D. in forestry from the UW.
"Why is indigeneity important to our area of work [in environmental justice]?" Spencer asked to start off the panel.
Many of the panelists stressed the difference in the relationship that Indigenous peoples have with the environment versus Western society.
"From a western perspective, the individual is separate from the environment," Johnson-Jennings said. "From my teachings growing up and working with Indigenous communities, we see that the individual is not separate from the environment — unless the water is clean and the air is clean and Mother Earth is healthy — we cannot be healthy."
Another participant described this difference as the personification of the environment versus its objectification, or how settler society is rights-based, while Indigenous society is responsibility-based. Panelists gave examples of Native practices that embraced their relationship with the Earth.
"There is a relationship with the land, seeing it as a gift, having gratitude," Michael Yellow Bird, dean of social work at the University of Manitoba in Canada, said. "There are lots of sacred sites where I'm from … Indiginous people have been here forever, for millennia, created a relationship with the land, but also created structures, created trails, earthen mounds, [all] destroyed by settler colonialism."
The panel also covered how indigeneity involved the tribe's identity and how that relates to their relationship with the land. Spencer said that in his own community in Hawai'i, there were hundreds of examples of how the relationship with land is connected to identity.
Another focus of the panel was on storytelling. Panelists each took turns telling stories they'd heard from community members and elders; there were a great variety of tales, covering practices such as salmon runs, belief in water spirits, and mischievous animals.
These stories were then connected to current environmental concerns. Poor choices on the makeup of our food systems were a major concern, as well as the pressing need for renewable energy. The renewable energy, Tulee noted, could come from Native land, which could support large wind turbines and solar-based energy. 
There was also a discussion of the wisdoms passed down through the years, like controlled burnings.
"Given all that we've talked about, how could people work with Native communities, and how can we utilize the ancestral knowledge that is embodied in Native communities today without appropriating our stories and practices?" Spencer asked to wrap up the panel.
Tulee said that there needed to be less ambition to conquer nature and more emphasis on the approach of Indigenous peoples, instead of exploiting resources to make the almighty dollar. Yellow Bird said there needed to be reconciliation with Indigenous peoples, rebuilding trust with those communities. 
"People need to go to those communities, spend time with those communities," Yellow Bird said. "They need an understanding of what's happened in the past; allies need to put themselves in front, work with Native communities and take a stand."
Other panelists had more solutions and suggestions for allies. 
"Tribes have legal rights regarding resources; working together with environmental organizations who have lots of people, we can accomplish powerful things," Jeffrey Smith, former director of NEKANI Native Services, said. "At the Standing Rock Pipeline we saw this."
After the panel, Driscoll explained the importance of the perspectives shared with him and others working toward environmental justice.
"The panel really reinforces the importance of partnership and relationship building and how important it is to really collaborate from the very beginning," Driscoll said. "In the past a lot of environmental work hasn't taken that time to build those relationships … A lot of the funding systems and project timelines have not taken that into consideration … or have not recognized the wisdom that was there, the intimate connection and knowledge of the land that we're working in."
There will be one more panel hosted by the School of Social Work on May 23 focusing on food sovereignty. 
Reach writer Nandini Daga at arts@dailyuw.com. Twitter: @nandini_daga1
Like what you're reading? Support high-quality student journalism by donating here.