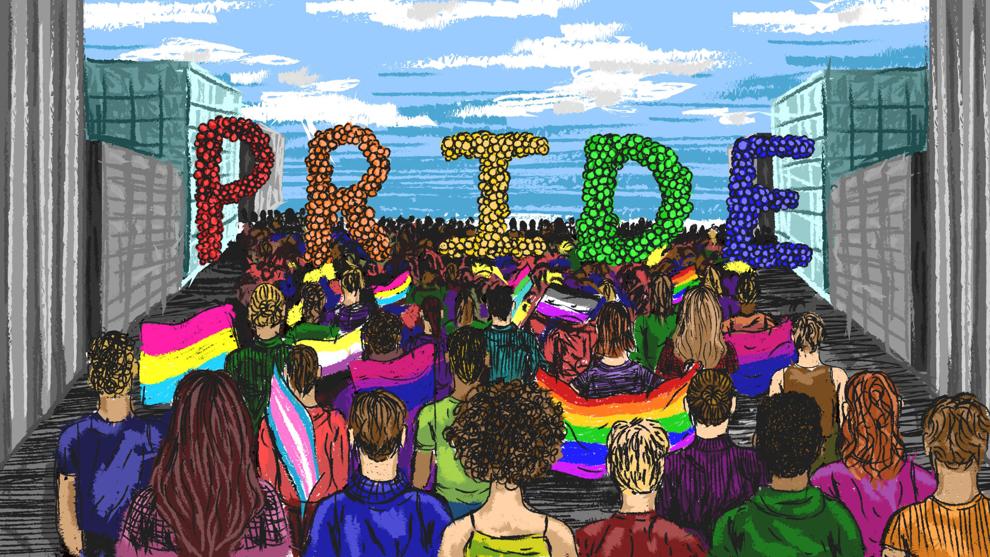 As May becomes June, like clockwork, rainbows illuminate both virtual and physical spaces as major metropolitan and rural areas alike hold pride parades and festivals to celebrate the LGBTQIA+ community.
For many, Pride is much more than a month-long celebration for some who carry their identity throughout the year. The concept of Pride was born off the backs of BIPoC advocates like Marsha P. Johnson, a Black trans woman who fought systems of oppression poised against queer individuals — especially BIPoC queer folks. Decades after the Stonewall Riots that sparked the fight for LGBTQIA+ rights in June 1969, the Pride tradition continues strong in the vibrant Capitol Hill neighborhood.
PrideFest 2021, rescheduled from June as a result of the historic heatwave, featured performances, vendors, and events on the weekend of Sept. 4-5. Randy Ford, known by Aísha Noir as a performer, attended as both a participant and as a member of the Lavender Rights Project, where she currently serves as a development associate.
"I enjoyed myself," Ford said. "It was beautiful seeing families and people seeing Black trans women being celebrated, uplifted, [and] seeing people tip them as they perform, because it's not easy. A lot of them had gigs before and after that gig; it's not just about looking pretty on stage — for a lot of us, this is our lives."
The Lavender Rights Project, one of many organizations advocating for trans rights at PrideFest, runs a number of clinics aimed at increasing affordable housing for non-binary individuals and spreading awareness, especially for Black and Indigenous non-binary individuals who have been historically underrepresented despite spearheading the LGBTQIA+ movement. Ford, who attended the UW's School of Dance and served as the keynote speaker at the 2020 lavender graduation ceremony, described her experience finding her identity as a performer after leaving the university. 
"I've managed to start and cultivate my career here, and so I wanted to give a gift to my community through this music, through that show, and people really loved it," Ford said. "I'm going to deliver some music so that people can get an audiovisual experience … I'm trying to work on music video projects that people can have with them in their homes so those who weren't able to experience the show can at least experience this EP album that has little pieces and elements from that show, but also is a reflection of where I am today."
On Saturday night, Ford was met with a surprise when one of her friends performed one of her most popular songs, "Make my Bag," live. 
"It's sexy, it's dark, it's emotional, it's all of the things," Ford said. "'Make my Bag' was hands-down the crowd favorite when it was performed to a beat." 
Performers sang and danced at two stages throughout PrideFest. Black and Indigenous drag queens such as Hailey Tayathy took to the streets to celebrate and recognize the hard-fought history of BIPoC queer rights. 
On a campus such as the UW, which has less than a 1% Black and Indigenous presence, Ford offered advice for BlPoC queer students struggling to find a place of their own. 
"Really finding your tribe, finding your community, is what helps," Ford said. "You'll feel less lonely once you're around people who look like you, who share similar feelings and parallel experiences. That definitely helped me."
And if there isn't an organization or group on campus that caters to a student's needs, Ford advised them to go out and create it. There are other students that are probably looking for the same resource, and the organization you create might even change the trajectory of someone's life. 
Reach writer Julie Emory at arts@dailyuw.com. Twitter: @JulieEmory2
Like what you're reading? Support high-quality student journalism by donating here.