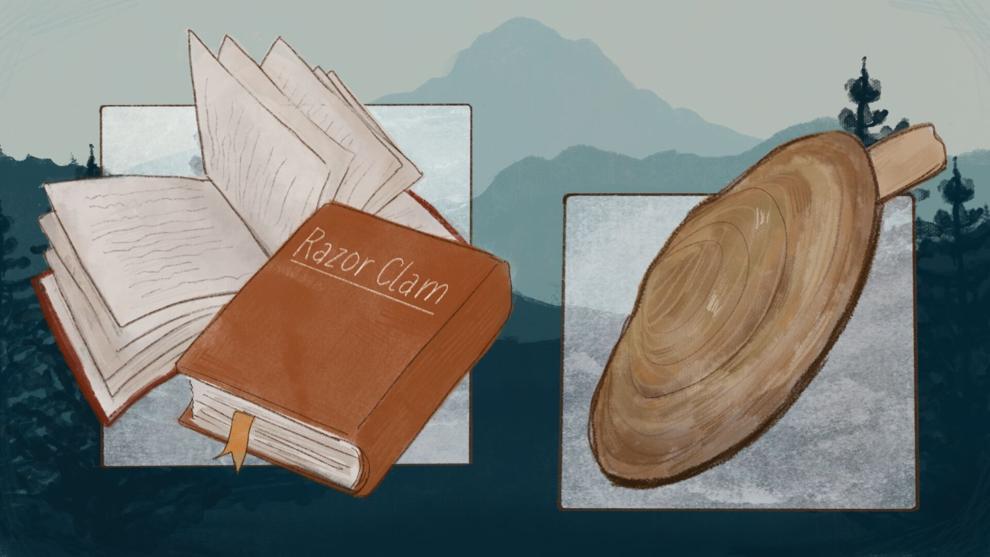 Now that the days are getting darker and drearier, there's no better time to romanticize living in the Northwest. 
The Ann Spiers novel "Back Cut"and David Berger's book "Razor Clams: Buried Treasure of the Pacific Northwest" feature the best of Washington, both artistically and practically. 
The two authors were featured at a Nov. 12 University Book Store event, discussing their works in an hour-long Zoom session. 
Spiers, the inaugural Vashon Island Poet Laureate, began the event with a poem from her book, presented from the perspective of a wife who lives in a forest on the Washington peninsula with her husband, a World War II veteran. Spiers began working on "Back Cut" two years ago, experimenting with monologues and exploring the dynamics between husband and wife. Spiers herself attended UW, graduating with a master's in literature and creative writing in 1965. Spiers said that attending UW affected her poetry, and she remembered her time on campus fondly. 
"It broadened my world, which in turn helps one's poetry, especially coming from Seattle, [specifically] Capitol Hill, a sort of Catholic ghetto," Spiers said. "There was more to the world than the rosary." 
Berger's enthusiasm for the Siliqua patula, or Pacific razor clam, could be felt through the computer screen. Clad in a pair of waders with a clamming shovel visible in the background, Berger eagerly discussed the razor clam culture that extends from California to Alaska — noting, of course, the best ways to eat them. His book captures the history, biomechanics, and importance of the clams. 
The event host, Randy Yamanaka, said these kinds of events have been happening at UW since the 1940s. 
"We've had an events team for years," Yamanaka said. "We've had some great authors, writers, and actors." 
After the majority of the bookstore's events were canceled due to COVID-19, Yamanaka said he appreciated the opportunity to have more events now. 
"Zoom meetings are a good fill-in," Yamanaka said. "You can still ask questions [and] there is some personal interaction." 
Still, Yamanaka said he finds that virtual events don't have the same intimacy as their in-person counterparts. 
"[Zoom] is great, but it's not like sitting across from someone," Yamanaka said. 
Although many of the bookstore's events will be held virtually for the foreseeable future, Yamanaka said they plan to transition back to in-person events when it is safe to do so. Until then, keep an eye on the University Book Store website for any upcoming events.
Both Spiers' and Berger's books can be purchased at the University Book Store.
Reach contributing writer Sophie Dorey at arts@dailyuw.edu. Twitter: @soap_avi
Like what you're reading? Support high-quality student journalism by donating here.