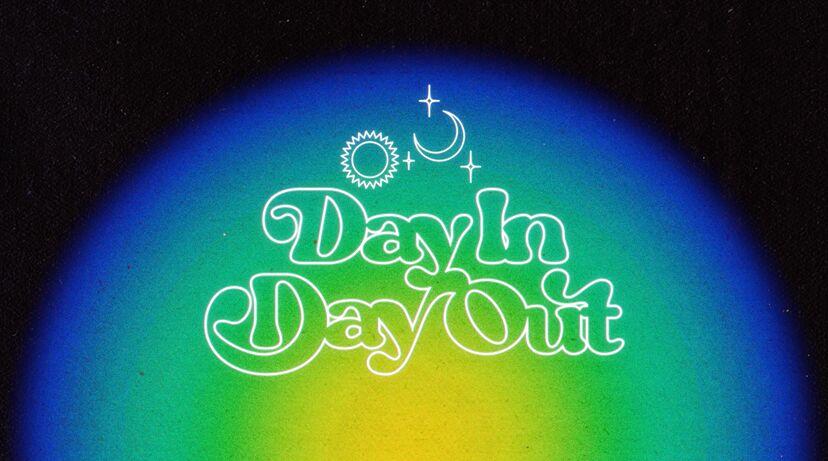 As the lights faded atop the Fisher Pavilion stage and the first kick drums hit I looked up to the late-summer sky to see something unlike anything I had ever witnessed in my life. The sky, often gray and muddy, was visibly light purple, with fluffy clouds scattered in a seemingly perfect yet endless manner.
As I looked back down from this moment of bliss, the phrase "YOU ARE EXPERIENCING KAYTRANADA LIVE' enveloped the screen.
For the next hour, electronic artist and DJ Kaytrananda would play hit after hit, inducing a trance amongst the largely hipster crowd. This was by far the highlight of my experience at last weekend's first Day In Day Out Festival. 
The two-day music festival, held as a substitute for Seattle's long-standing Bumbershoot and recent favorite Capitol Hill Block Party, featured local artists and major names from across genres. 
While headliners CHVRCHES and Kaytranada performed admirably, the standout acts came in the form of the relatively underground artists.
One such artist, rapper Sol — a last-minute replacement for Portland rapper Aminé,who tested positive for COVID-19 two days before the festival, utilized his time effectively to provide a much-needed energy boost for crowds.
"[The] first hip hop show I ever saw was at the Seattle Center, so full circle," Sol said. 
Sol, a UW alum, was born and raised in Seattle and has been in the Emerald City music scene for nearly 15 years, crafting engaging and honest tracks with a luscious hip-hop background. 
"I wouldn't be the artist I am if it wasn't for the experience and the education and the community that I built at UW, for sure," Sol said. "That was a huge part of my life, and being a part of the Seattle hip-hop scene at the same time, you know? School by day, concert at night."
This unique, experienced perspective was obvious within his performance, as Sol gracefully glided across the stage, commanding the audience with every bar. 
"I've been waiting for this for a year and a half," Sol said. "It's precious; I thought I was going to cry on stage, but I actually didn't."
Other highlights included Burien-native Travis Thompson, rapper LIV†, local favorite Chong the Nomad, and LA-based "loud jazz"  band DAISY, who kicked off the weekend with an incredible set.
"It just felt right to be back," DAISY keyboardist Ben Roswell Salk said. "It's really nice to be able to just do the thing that you know that you love … there's no better feeling than playing music that you love with a bunch of people there to experience it with you."
While the performers were excellent (as expected), a few major hiccups halted my enjoyment and damaged my overall experience.
As I entered the venue I was immediately stopped by a belligerent individual angrily claiming to be security. After I noticed a can of alcohol in his hand, I went to double-check with the other checkpoints I passed through. They did back up that he was, in fact, security. 
After returning to the verbally abusive individual, he mistakenly associated me with a couple entering, forced me to show my wristband (for the third time), and then allowed me to enter. 
While I have no issue with security, I do find it quite concerning that Daydream State would allow workers to drink while working and encourage such power-hungry, abusive behavior. 
Not to mention, while the festival was marketed as an all-ages event, most of the available food options were located behind the 21 and older fence line. Although this is understandable from a financial standpoint, as intoxicated people are more inclined to purchase food, it simply makes no sense to withhold consumption from a large portion of the audience. 
If the festival grounds were divided in a more equitable, age-friendly manner, then I have no problem with Day In Day Out returning for a second year. But until those few issues are ironed out, I cannot widely recommend Daydream State's Day In Day Out to all audiences. Although as someone who experienced the great barricade collapse of Bumbershoot 2019, I have faith that these more minor issues will be fixed before a potential return next year.
Therefore, despite a negative first impression, poor design structure, and a few last-minute cancellations, Day In Day Out was an otherwise enjoyable experience with a large range of talented performers and welcoming individuals. 
Reach Engagement Editor Jacob Renn at arts@dailyuw.com. Twitter: @jakemrenn
Like what you're reading? Support high-quality student journalism by donating here.