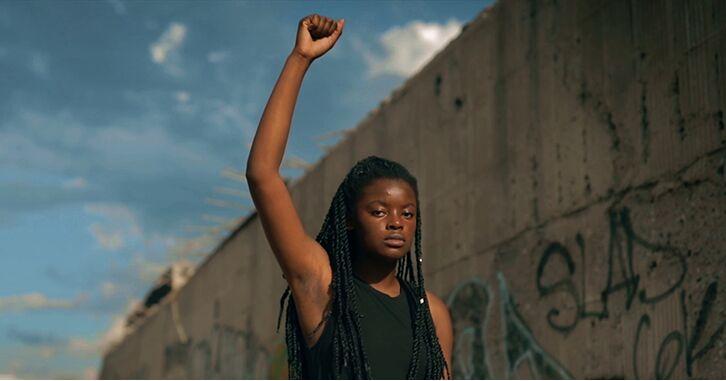 Filmmakers and filmgoers from across the country gathered online to celebrate the power of film at the 2021 Social Justice Film Festival (SJFF). The festival began Oct. 7 and will feature a wide selection of short films focused on taking action and combating oppression and injustice.
Films can be viewed online alongside panel discussions that connect filmmakers and attendees. Institutional racism, queer voices, prisoner justice and the art of social justice film, disability rights, and home and the human environment are just some of the categories included in the festival lineup.
"X-Ray," a music video directed by Martaiz Smith for a song by Moyana Olivia featuring Mac Turner, encourages people to vote and to take action against police brutality. 
The music video includes footage from protests in Minneapolis in the wake of the murder of George Floyd in the spring and summer of 2020. Audience members are reminded of the persistent racism that Black communities face and how important it is to advocate for one another and vote in consequential elections. 
"As you [watch] the film, use your imagination, use what's in your proximity to find what is extremely important, unravel the narrative, make your audience uncomfortable, and start with your passion," Gilda Sheppard, award-winning filmmaker and the director of "Since I Been Down," said at the Filmmaker Social Hour on Oct. 9. 
Filmmakers at the event discussed ongoing issues within the film industry and their responsibilities as producers and directors. For example, how are these films going to benefit the communities represented? 
Recognizing that community members are putting themselves in a vulnerable position by sharing their stories is the first step in uplifting marginalized artists.
"Only when the truth is presented is there trust, [and that's when] social justice filmmaking comes alive," Aurora Martin, the festival director, said.
Marlene McCurtis, producer and co-director of "Wednesdays in Mississippi," also advised interested students on how to get involved with filmmaking. 
"Start with the courage in your heart, follow your passion, become trustworthy … don't bring the camera first, bring your heart first," McCurtis said.
Reach writer Renee Diaz at arts@dailyuw.com. Twitter: @itsreneediaz
Like what you're reading? Support high-quality student journalism by donating here.