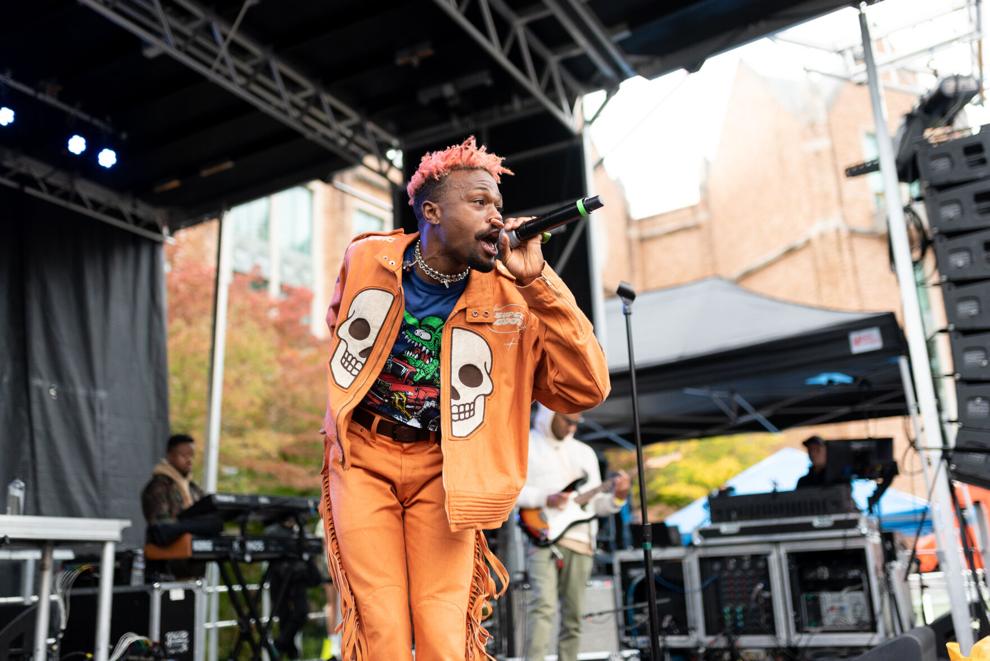 The weather during these first weeks of our return to campus has run the full Seattle gamut — from the blistering sun, perfect breezes, all the way to torrential rain. 
On Sept. 27, during the UW's first Fall Fling since 2019, the weather was just as unpredictable, starting with a downpour before making way for blue skies. Regardless, the HUB lawn was packed; old and new students alike gathered across the worm-covered mud to see performances from openers THEM and Enumclaw as well as headliners Dayglow and Duckwrth. 
The first to perform was THEM, a West Seattle indie-pop band. Don't let their young ages fool you — they were just as good as prior performances, energetically jumping around in spite of the rain coming down. THEM's set felt like the shortest of the bunch, but I would have been fine with another couple of songs from the group.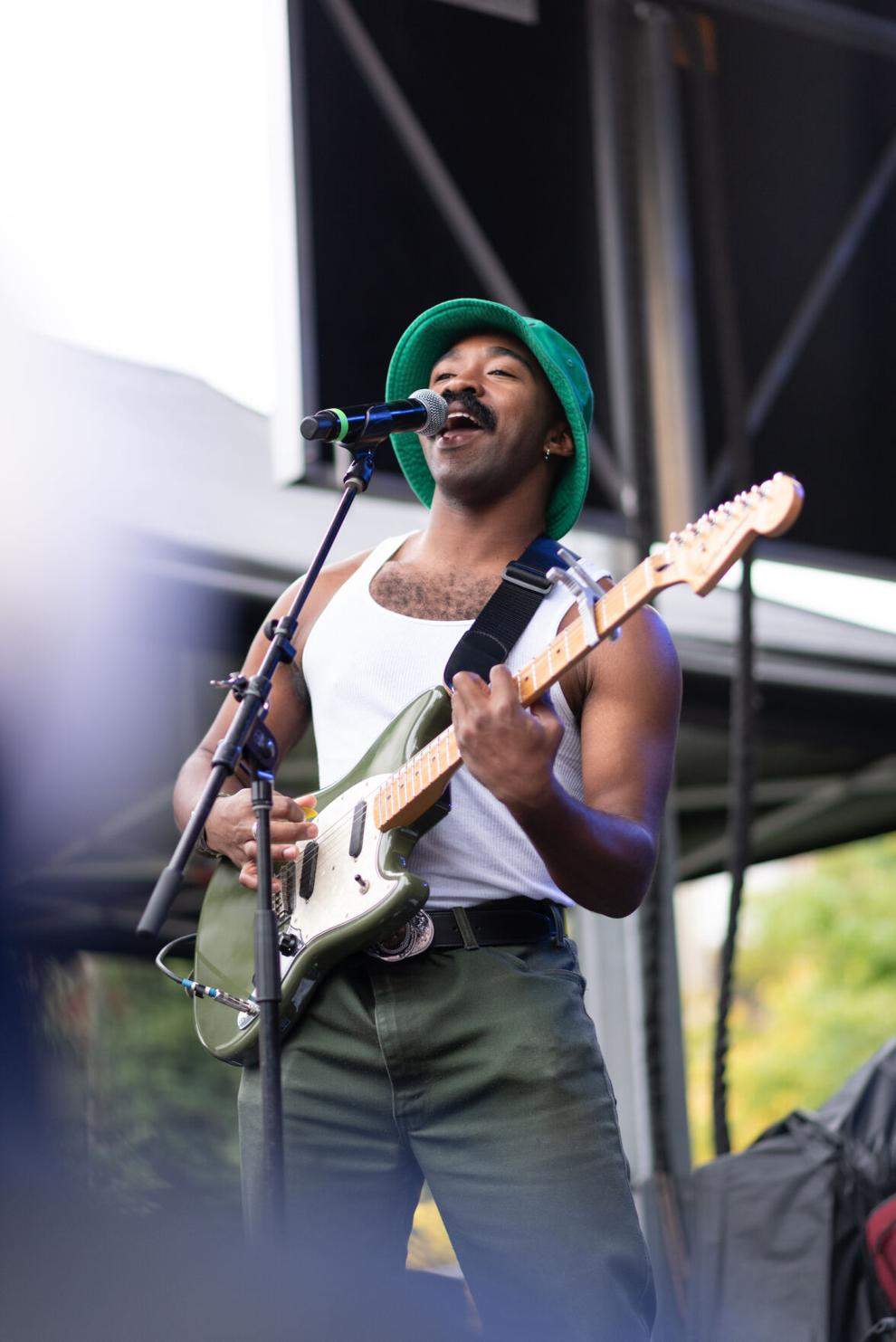 Next came Enumclaw, a punk rock band from Tacoma. Their set was unfortunately rife with technical difficulties — the instruments were poorly mixed at first and it appeared that instrument cables kept going out of service. Be that as it may, the set was still loud, electrifying, and ended on an explosive note. 
"I thought it was really cool to hear [Enumclaw]," Sophia Liotta, a first-year student, said. "They were real exciting … It's nice to just spend time with new friends, even when [the weather's] kinda bad." 
The show truly came alive when the first headliner, Duckwrth, appeared. From the first moments of his set, the Los Angeles rapper gripped the audience, never letting up. His banter with the audience was especially enjoyable, and the set ended with a chaotic moshpit to a previously unreleased song of his. 
"I was quite impressed with [Duckwrth]'s performance," Benji Valenti, a second-year student, said. "I thought that the crowd was super excited for most of it, but the last song especially brought out the whole energy of the crowd." 
Rounding out the event was Dayglow, led by frontman Sloan Struble. After the insanity of Duckwrth's finale, I was wondering how Dayglow could manage to top it. A peak, albeit with a different brand of energy, was achieved with performances of "Hot Rod" and "Can I Call You Tonight?" — particularly noteworthy moments. 
Chants of "Encore!" booming from the crowd, the night climaxed with Dayglow's return to the stage. They covered Tears for Fears' "Everybody Wants To Rule The World" and concluded with their song "Run the World!!!" 
The four acts, an eclectic group at first glance, were an ultimately cohesive lineup that impressed me. I enjoyed the music and the performers much more than I did as a freshman in 2019, and I appreciated the hard work that ASUW Arts + Entertainment, the HUB, and First Year Programs put into the event. 
"It's cool to see local bands," Liam Prestia, a first-year student, said. "I generally like going to concerts, it's always fun … [and] it's nice that it's right here and free." 
Reach Co-Arts + Culture Editor Joshua Lee arts@dailyuw.com. Twitter: @thejoshlee
Like what you're reading? Support high-quality student journalism by donating here.