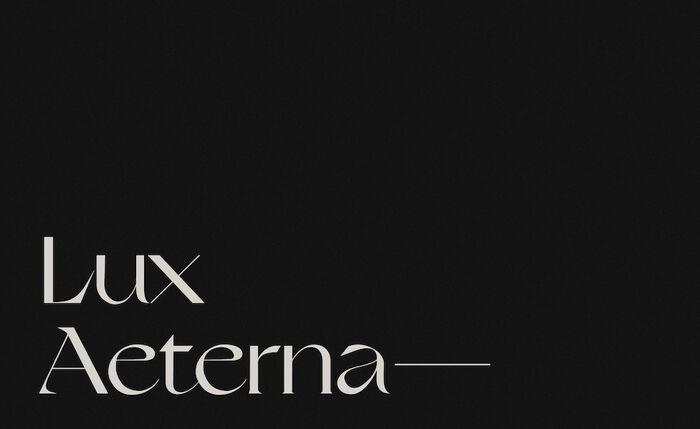 In summer 2021, the Jacob Lawrence Gallery showcased "Lux Aeterna," an exhibition exploring the ever-changing media landscape of the present through the lenses of economy, society, and technology. Five months later, the sixth volume of the gallery's arts journal, "MONDAY," also titled "Lux Aeterna," is continuing those lines of inquiry, this time taking the floor at Northwest Film Forum. 
A launch event for "Lux Aeterna" is being held alongside a screening of "Incense, Sweaters & Ice," a film by Los Angeles artist and filmmaker Martine Syms on Feb. 3 at 7 p.m. at Northwest Film Forum. 
The mission of the "MONDAY" journal is to feature a compilation of subjects ranging from fine arts and cultural expression to criticism and modern media. Writers, artists, and filmmakers alike were asked to participate in the newest volume of "MONDAY."
"The issue extends the expansive questions the artists were asking in 'Lux Aeterna' about the status of image technologies and their impact in this time of accelerated change," Emily Zimmerman, Director + Curator, Jacob Lawrence Gallery, said in a press release. "It also places those questions in dialogue with a rarely told account of media art in the Pacific Northwest."
The sixth volume of "MONDAY" will be available for purchase Feb. 3 online and for pick-up at the University Book Store, The Elliott Bay Book Company, and Kinokuniya Bookstore.
Tickets for the launch event are available for purchase on a sliding scale.  
Reach Arts + Culture Editors Anna Ergeson and Joshua Lee at arts@dailyuw.com. Twitter: @annaergeson @theleejosh
Like what you're reading? Support high-quality student journalism by donating here.