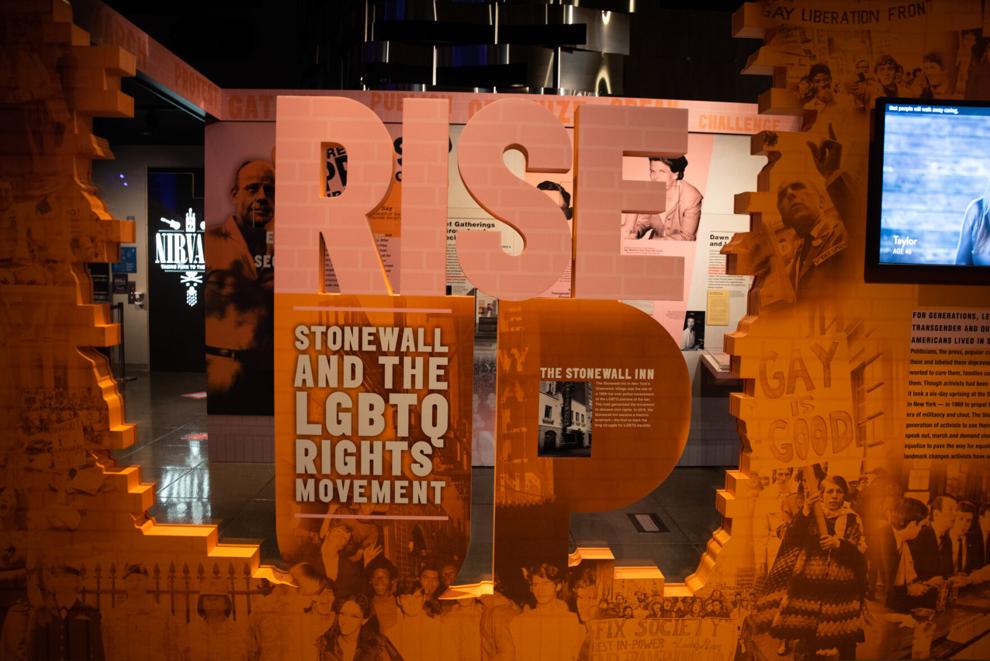 Seattle has had a long and rich history in LGBTQIA+ activism. According to the LGBTQ Activism in Seattle Project created by The Seattle Civil Rights & Labor History Project and based at the UW, the LGBTQIA+ community established roots in the city in the 1930s, although members of the community have been in Seattle as early as the 1880s. 
Opening Pride week in June of this year, the "Rise Up: Stonewall and the LGBT Movement" exhibit at the Museum of Pop Culture (MoPOP) aimed to educate, spotlight, and celebrate the LGBTQIA+ community. The exhibit showcased dozens of artifacts, including oral histories and historical documentation through media.
"I think [it is] so important to call out the folks that are making a difference and contributing to the community here, past, present, and future," Amalia Kozloff, curator of the MoPOP exhibit, said.
"Rise Up: Stonewall and the LGBT Movement" was developed by Newseum and was set to debut last year at MoPOP before the COVID-19 pandemic derailed those plans. This year, Seattle was its first stop on a national tour.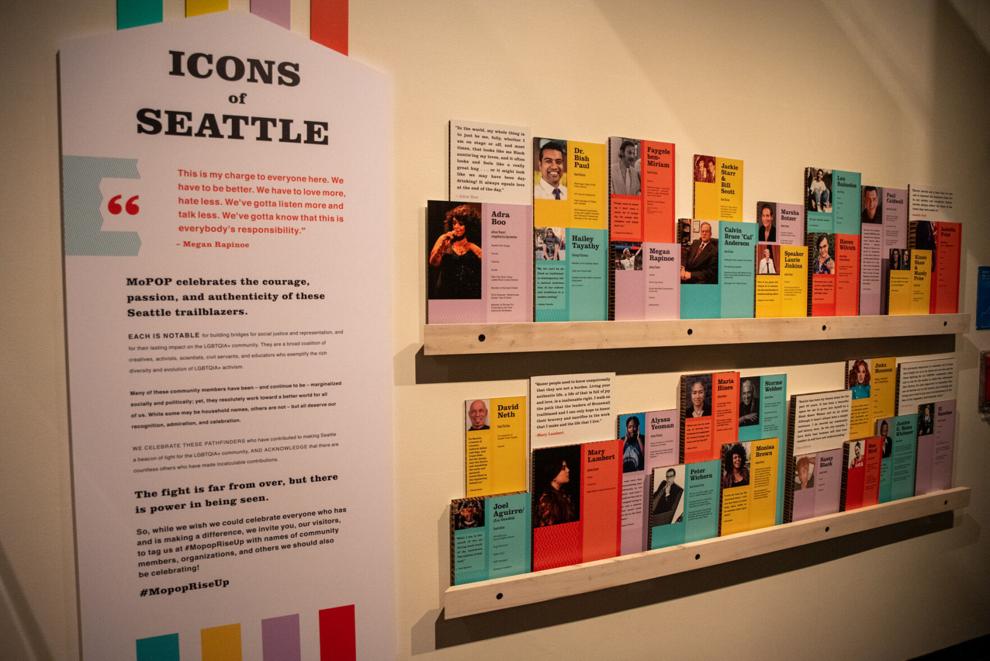 The exhibit explores the modern gay liberation movement in the United States, from anti-gay laws and press coverage to grassroots movements and political activism. Perhaps the most eye-opening story of all was that of the Stonewall Inn.
The exhibit emphasized the importance Stonewall had in America's history; in an interview with Eric Marcus, Sylvia Rivera, a prominent trans activist during the gay liberation movement in the 1970s, described the turmoil: "People were very angry for so long. How long can you live in the closet? I listen to my brothers and sisters who are older than I am and I listen to their stories. I would never have made it."
According to the exhibit, a new spirit of activism overtook the community and embraced "coming out" publicly. It gave way to organizations like the Gay Liberation Front and the famous Christopher Street Liberation Day, the first LGBTQIA+ march that took place on the one-year anniversary of the Stonewall uprising.
Throughout "Rise Up" visitors walk through a maze of historical and current events, newspapers, magazines, pamphlets, protest signs, an eight-colored rainbow flag signed by Gilbert Baker, and a "Transexual Menace" jacket owned by Denise Norris. Every single wall was filled with stories, experiences, triumphs and setbacks, and information. As the main exhibit ended, MoPOP's section began, highlighting Seattle's LGBTQIA+ icons, artists, and local organizations.
Seattle is no stranger to LGBTQIA+ activism. According to the Human Rights Campaign's 2020 Municipal Equality Index report, Seattle was one of three Washington cities to receive full credit in "Leadership on LGBTQ Equality" — a category that measures a city's commitment to inclusivity and advocacy for the LGBTQIA+ community.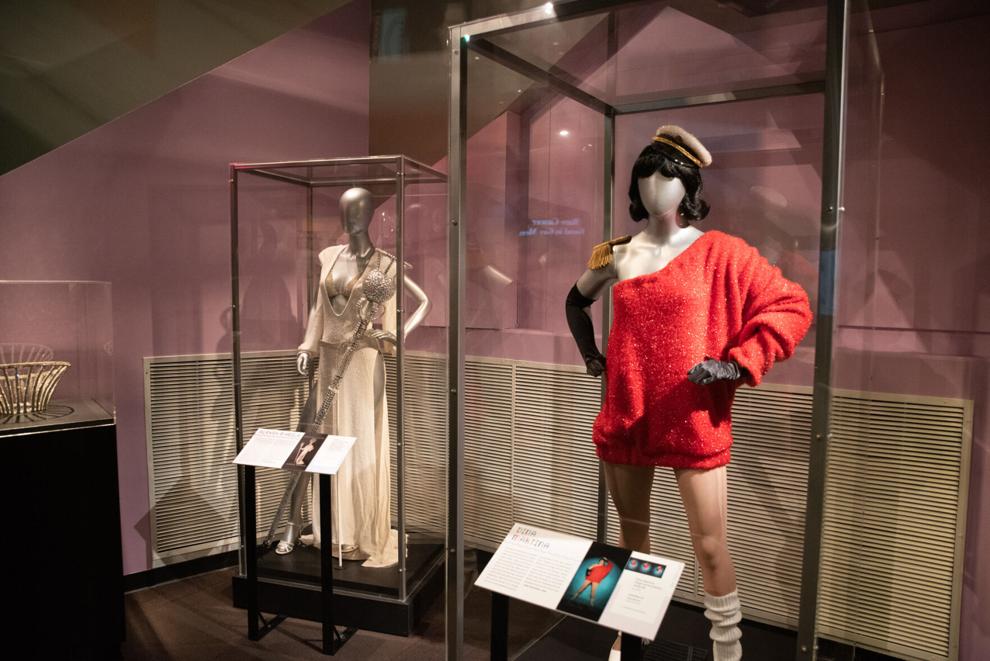 At the exhibit, a large collage of local individuals was displayed on a wall, while costumes, poetry, and artwork sat behind enclosed glass directly across the way, along with community resources. The collection included icons and artists such as Mary Lambert, Thunderpussy, Isabella Price, J Mase III, Kosmo X. Parker, drag queens Jinkx Monsoon, Aleksa Manila, and Dina Martina, among others.
"We worked with every single person individually," Kozloff said. "Everything came from those folks directly, from their quotes to the images that they wanted to the artifacts that we used … everybody was so incredibly generous and so wonderfully excited to be a part of the exhibit. It was a highlight of my career to be able to work with everyone."
Throughout its three-month duration, the museum engaged heavily with the Seattle community, including panels at the virtual Seattle Pride, a drag summer camp, a community preview with community members and partners that made the exhibit possible, and an in-house film that was created by Kozloff and her colleague Chris Moore. 
While the "Rise Up" exhibit officially closed on Sept. 12, it left an incredible impression and impact on those who visited MoPOP.
"I hope for [those who] are really steeped in the community and history [that] there were some nuggets they didn't know and something in there gave them joy," Kozloff said. "And for [those] who maybe didn't come in with any kind of knowledge, I hope that it opened them up to learning more, being more accepting, and more open to the community at large."
Reach writer Kat Rios at arts@dailyuw.com. Twitter: @gatoespacia
Like what you're reading? Support high-quality student journalism by donating here.