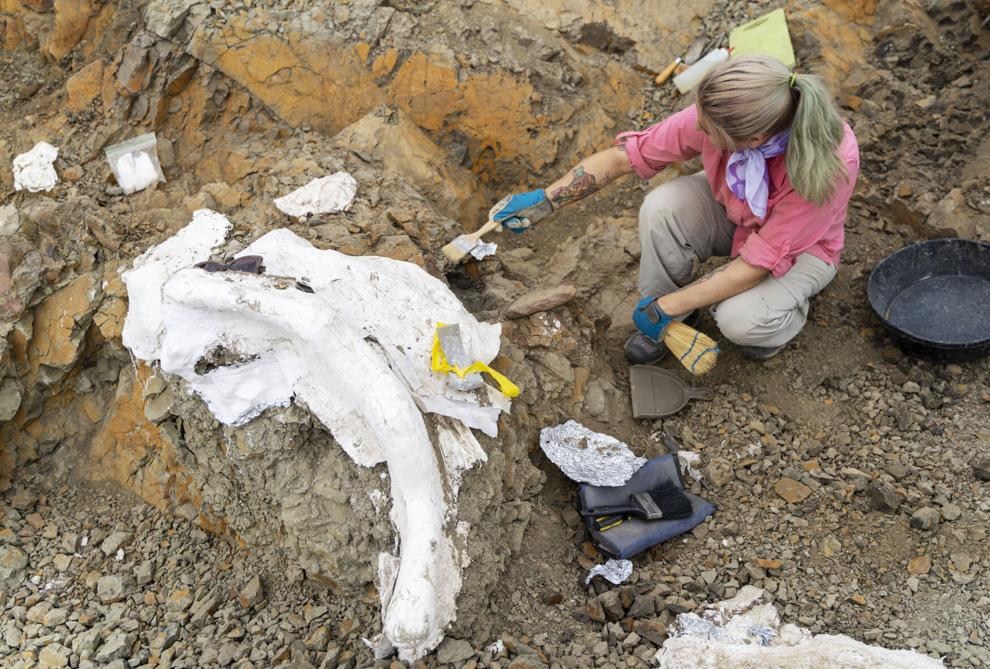 Paleontologists from the Burke Museum of Natural History and Culture and the UW excavated fossils from four dinosaurs in northeastern Montana in July. The fossils were found in the Hell Creek formation, a geologic formation estimated to be 66 to 68 millions years old. 
Among the fossils, the team found a duck-billed dinosaur, a triceratops, and a meat-eating dinosaur the size of a small ostrich. Additionally, the excavation uncovered a small, unidentified meat-eating dinosaur that could potentially be a new species, according to the Burke Museum. The three identified species were found at the same level and at close proximity to one another, suggesting that they lived at the same time.  
"These particular dinosaurs feed into our larger goal to understand the ecosystem as it was changing during the last two million years of the [late] Cretaceous period," Dr. Greg Wilson Mantilla, curator of vertebrate paleontology at the Burke and professor of biology at UW, said. "Studying the ecosystem as a whole is giving us an insight into what happens in a disaster, what happens in a catastrophe like one that leads to a mass extinction."
The triceratops was left on-site in Montana as it requires further excavation, but the rest of the dinosaurs have been brought back to the visible fossil lab for preparation and study at the Burke, to which UW students have free admission with their Husky card. The Burke is open Tuesday through Sunday from 10 a.m. to 5 p.m.
​​Reach writer Kate Companion at arts@dailyuw.com. Twitter: @kate_companion
Like what you're reading? Support high-quality student journalism by donating here.