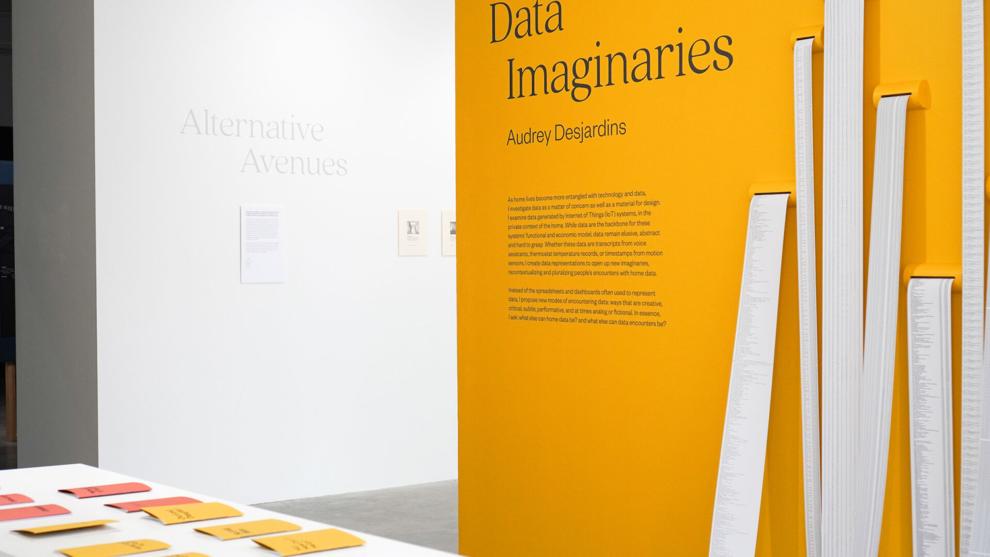 If our data could speak or interact with us, what would it say? What would our data look like if it were made tangible instead of lines of code translated into binary? What if you could feel the wavelengths of sounds in the palm of your hand or look at the world from the view of your device? 
Audrey Desjardins, assistant professor in interaction design, grappled with these very questions in each piece of her exhibit, "Data Imaginaries." The show opened on Sept. 21 and will run until Oct. 9 at the Jacob Lawrence Gallery. The exhibit is a culmination of projects Desjardins worked on throughout her academic career. 
"People are slightly curious about the life of data outside of their homes," Desjardins said. "Who's reading it, where it goes, who's seeing it — is it a robot or a human — all of that." 
The exhibits, which use datasets without revealing an individual's personal identity, depict what the data collected looks like and what it reveals about one's life. 
"I took [the show] as an opportunity to open up discourse about these artifacts and to provoke reflection," Desjardins said.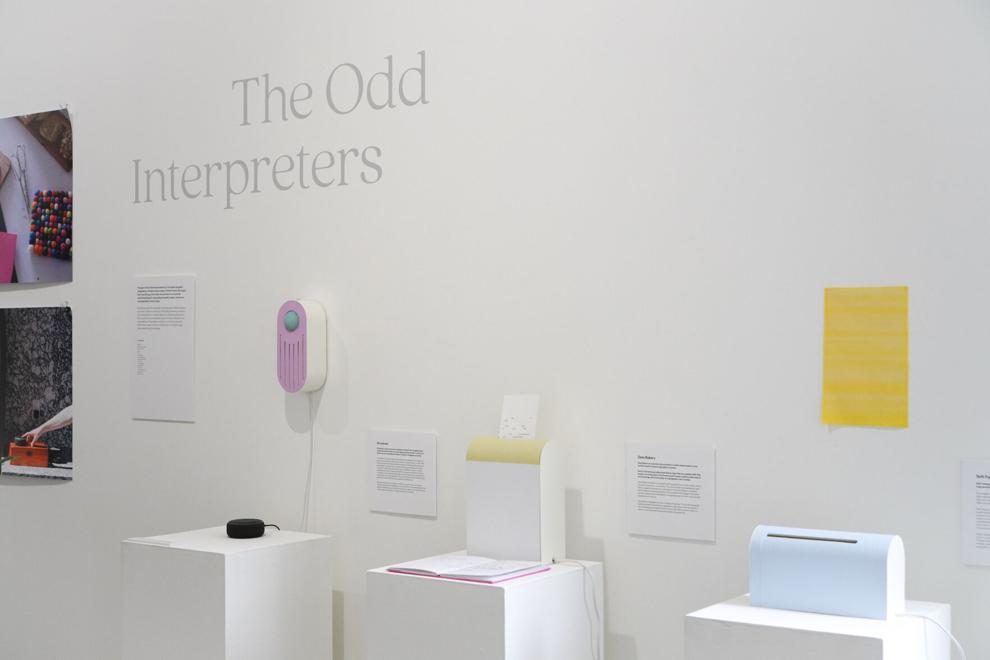 Desjardins's pieces give life and character to Internet of Things (IoT) devices that exist alongside us. The vast majority of exhibits throughout the show include student collaboration vis-à-vis Studio Tilt, an organization for undergraduate and graduate students to gain firsthand experience in design. 
The newest piece Desjardins made for the show — the yellow wall full of lists of itemized data — represents what kind of data is collected on us. 
"I really want to do something about the data that I have," Desjardins said. "I always imagined this cascade of data." 
The other new piece — short stories about a prompt from the perspective of an IoT device — anthropomorphizes everyday objects. Many were collected in a single series called "Data Epics."
"We're working with fiction writers who either are established as writers or people who are starting in their career and want to do something in their career," Desjardins said. 
The stories, which are collected in booklets by creative writers at the beginning of the exhibit, are anticipated for a late winter release. The themes and topics in the booklets include a security device comparing itself to (and declaring itself superior to) a doorbell sensor.
Voices and Voids is available online for the general public to interact with stories that are interwoven with personal encounters with Amazon Alexa and other technologies central to daily life.
This multimedia project includes collaborators from choreography and dance to represent the data artistically. Desjardins collaborated with Bonnie Whiting and Afroditi Psarra to depict data through performances, in both the interactive exhibit and on the website. 
The public lecture Desjardins gave Sept. 30 as part of her project, "Data Imaginaries: Between Home, People, and Technology," will be uploaded online in the coming weeks. 
Reach writer Julie Emory at arts@dailyuw.com. Twitter: @JulieEmory2
Like what you're reading? Support high-quality student journalism by donating here.