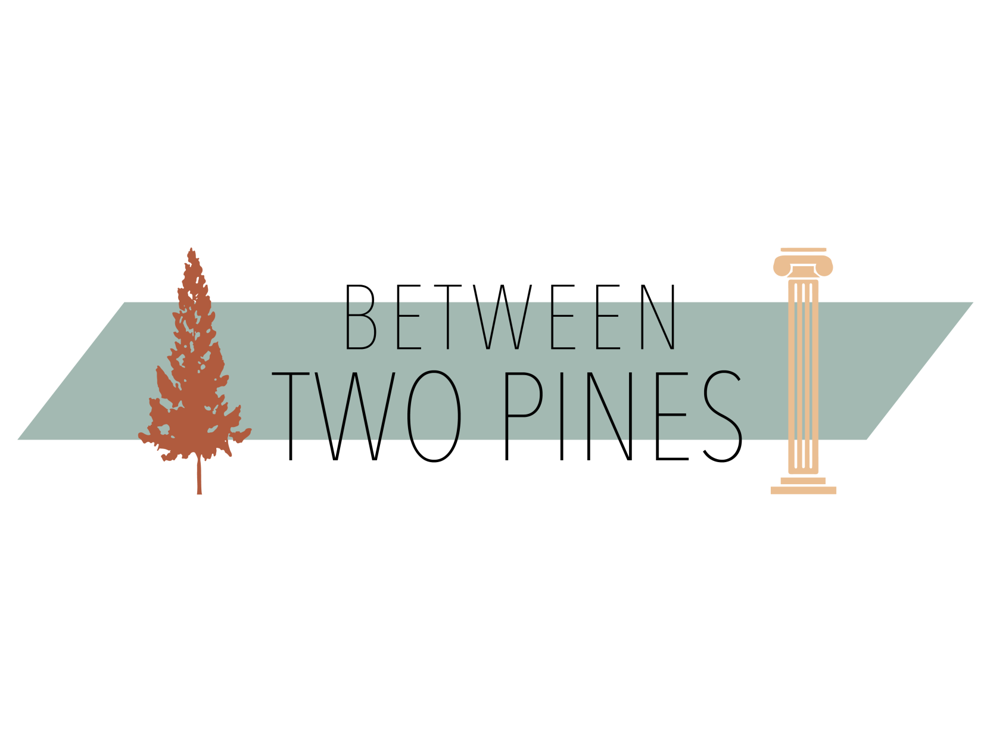 Editor's note: "Between Two Pines" is a weekly column chronicling the history and ecological restoration of various green spaces around the UW and Seattle area.
When fall comes around, one of my favorite things to do is tour Seattle, visiting the parks and spaces that this column has covered throughout the past couple months. There is something calming about the way the hardwood trees like maples and birches change their colors while our beloved evergreens remain the same. 
Any season is beholden to this change. In the natural world, cycles are omnipresent. Damp winter beckons spring blossoms, spring showers lead to summer foliage, and fall rounds the midsummer corner again before we know it. 
These are the changing seasons of life. 
When I was six, my grandpa was the one who first showed this to me. We were walking by a river and he caught a frog in his hand and he handed it to me. As I stood there cupping that frog in my palms, he told me, "This is life."
This is what got me into biology. It seems too simplistic and apocryphal, but regardless of this anecdote's veracity, I think everyone has this everlasting curiosity about life. In my opinion, it is what makes us human: It is the shared experience that pervades the most unassuming spaces we find ourselves in.
For me, it means having spent countless hours traipsing around parks and getting my poor shoes muddy. But for other people, it is as simple as looking up at the evergreens and catching sight of a ray of sunshine or a chickadee. 
Time may seem to evade the physical constraints of the season we live our lives in, but there's something comforting about the cyclicality of nature to me. There are little vignettes about nature that reflect the episodes in our lives.
When I first entered college, I had a deep insecurity when talking about nature and science. It was intimidating to be somebody who had barely finished high school biology to suddenly talk to an expert about genetics or ecology. 
I distinctly remember joining my first lab and holding a P200 micropipette for the first time. 
It was a surreal feeling that was tinged with both fear and excitement. I think that when you venture from the world of appreciating nature to engaging with science in a concrete fashion, it is terrifying. Not only do you have to contend with a vast pool of knowledge that expands with each passing second, but that knowledge also needs to be synthesized into some coherent statement. 
If you are a budding scientist who is looking for mentorship, it is ever-critical to find somebody who is willing to be patient with you. Ideally you would find someone who shows you the technical ropes that serve as the techne of the discipline, but also the critical thinking that comes with mulling through scientific articles and concepts.
Unfortunately for me, I didn't find that in my first experience. I left after two years and decided to take a break from science. My grandpa passed away around the same time, and all-in-all, the thought of being a biologist of any sort was even more far-flung for me then when I was a freshman. 
So, I, like many scientists, turned to nature. 
This was the first time I would go around Seattle and look up at the trees, seeing them for what they were. In the preceding years, I had lost a fundamental part of what makes nature so majestic in the mind's eye. I was so smitten by the idea of being a "great scientist" that I forgot to be curious.
By the time I was a junior, I was lost in this quagmire of expectation and wanting to do something with my life. I signed up for a graduate course through the pathology department that seemed interesting to me. 
It was PATH 517: The Biology and Pathology of Aging, which I felt was fitting because my grandpa was a gerontologist. I remember walking, surrounded by graduate students, and being at a complete loss. Everything you do until that point is meant to train you to "think independently," but when you find yourself presenting a research paper to professors, it feels like that training goes out the window. 
But I met somebody that changed my perspective.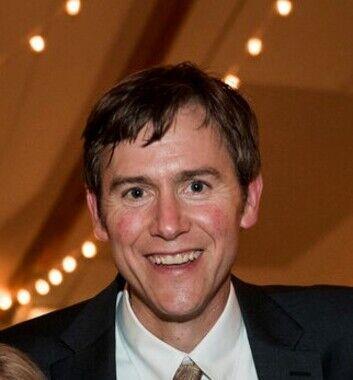 Dr. Alan Herr came in and gave a talk about genomic instability and shook everyone's hand. When Dr. Herr came up to me, I was intimidated. He was a jovial, gentle giant who asked us about ourselves and what drove us to science.
20-year-old me was too nervous to say anything coherent. But what struck me was that Dr. Herr never judged me for it. Nine months later I emailed him to join his lab, and we finally got to talk about nature.
It was also then that I learned Dr. Herr had cancer — stage IV lung cancer. You could never tell by talking or looking at him. He would bike to and from work everyday from Edmonds. Dr. Herr told me to find other people to work with because of his health, but I was too headstrong to choose someone else.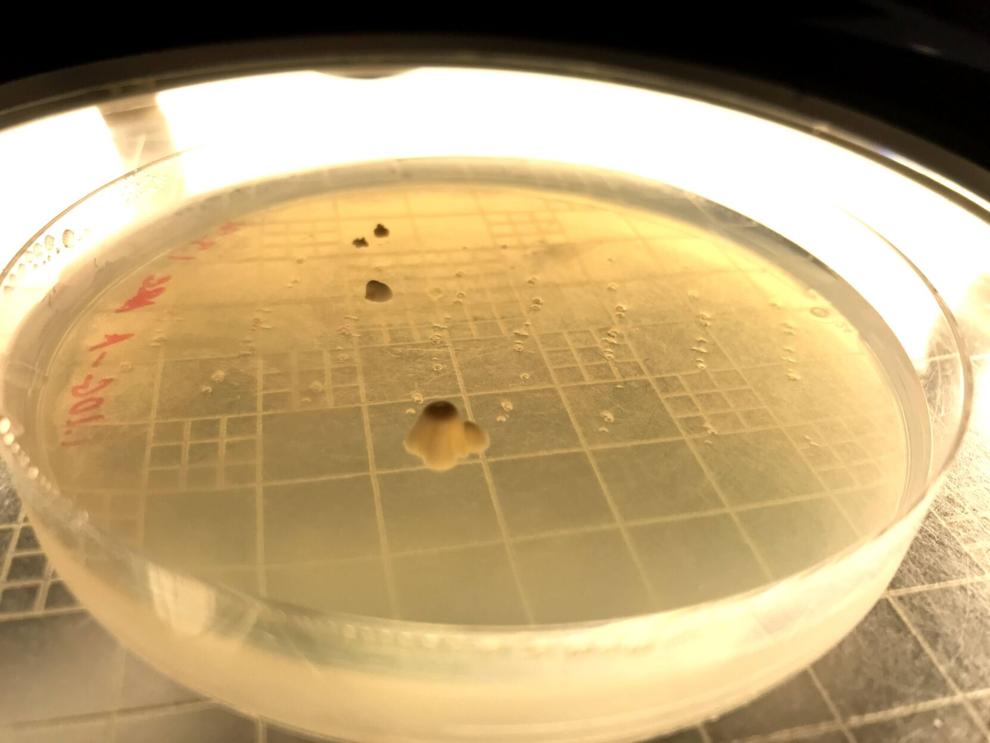 We worked on mutations in yeast, trying to find these novel anti-mutators. But more importantly, I felt seen as a scientist for the first time. We would spend hours talking about plasmids and other technical material, but also about life.
We would have apple-tasting flights, conversations about movies, but also chalk talks and impromptu lectures on the natural sciences. When I first started teaching, I would usually run material by Dr. Herr just to make sure my delivery made sense. I don't think I was very good, but Dr. Herr would always encourage me to embrace whatever it was.
Once the pandemic started, we still went ahead and did this. There was no room for coffee anymore, but he would coach me in writing a thesis and presenting that work. When I got accepted into graduate school, he was there to guide me through the rollercoaster of emotions. 
We kept going despite his health, and as his coughing became more prominent, he became more honest with me. He started telling me about his journey throughout life. He would tell me about his work in RNA silencing in plants, his scones, and what it meant to be a scientist and a person.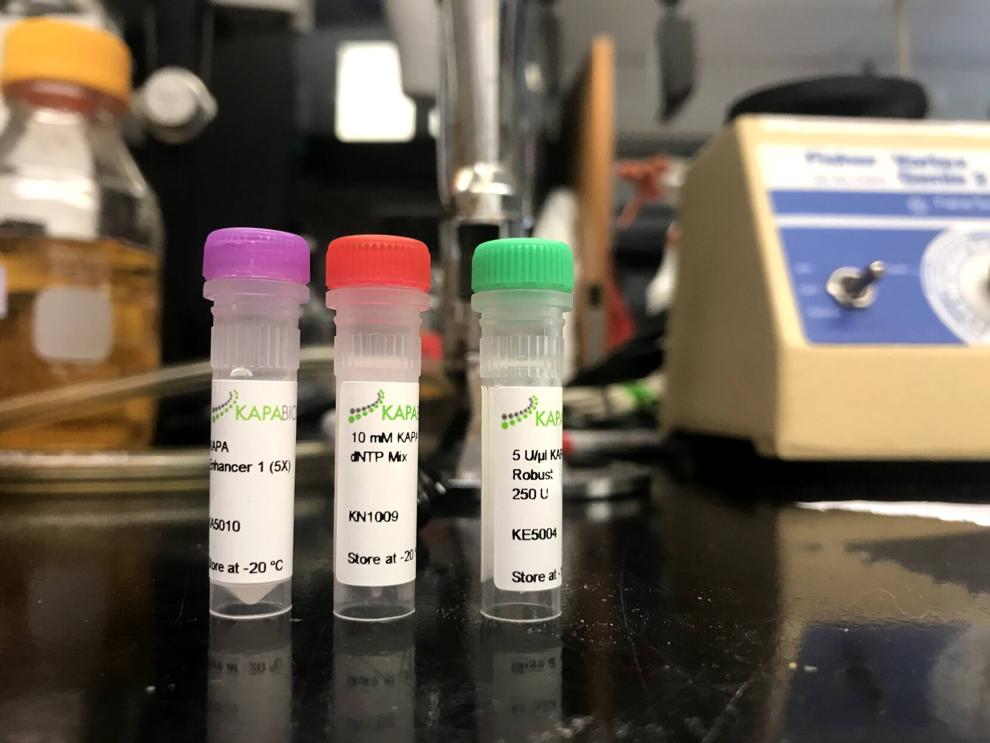 Dr. Herr always said, "Love what you do because it's not a have-to, it's a want-to."
When he told me that he was stopping chemotherapy in March 2021, I was devastated. I retreated to nature, looking at the cherry blossoms and wondering why anything would happen to him.
We went on with it. Life continued and the seasons changed. I took on a more administrative role and started training people when Dr. Herr couldn't anymore. 
It was hard. 
When he passed away in June, I didn't know what to do. I was finishing up school and training somebody who was new to science.
It's funny how being thrust into a position that you feel ill-equipped for can be what forces you to believe in your own abilities as a scientist. You humble yourself because you realize you are the one who has to take up the mantle in that season of your life. 
It wasn't until then I saw the forest for the trees. 
Science, nature, and teaching aren't about you in particular. It's about others and what impact you can leave on them. That's the beauty of nature and time, the real lesson it can teach us. 
I don't think I'll ever be able to thank people like Dr. Herr enough for what he did for me, but I know that I can say this: However you choose to love nature, your career, your family or friends, I hope you can do it with purpose. 
Life is a season change, and the ephemerality of it ought to be what drives your curiosity forward.
Reach columnist Andy Chia arts@dailyuw.com. Twitter: @GreatBaconBaron
Like what you're reading? Support high-quality student journalism by donating here.