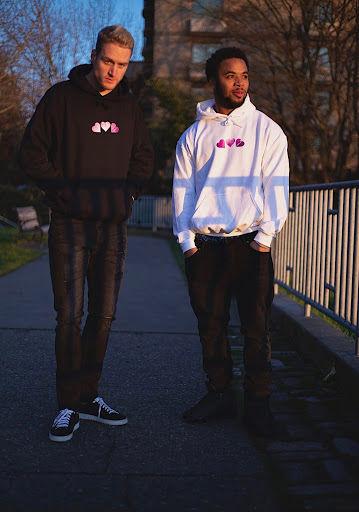 It can be hard to wear your heart on your sleeve, especially in a society that discourages healthy conversations surrounding mental health. In a survey conducted by the National Alliance on Mental Illness (NAMI) in 2012, it was found that of the millions of college students who suffer from mental health issues, only 50% choose to disclose their mental health condition to their college or university.
According to survey results, the top reason students do not disclose this information was "fear or concern for the impact disclosing would have on how students, faculty, and staff perceive them, including within mental health degree programs."
These statistics show that students shy away from seeking help due to fear of judgement from others. 
If we are able to express our emotions and struggles more freely, it will help our society to combat increasing mental health issues. 
Race Porter, the punter for the UW football team, understands this and is doing all he can to change the narrative and stigma surrounding mental health in the UW community and beyond. 
"I've always struggled with depression and anxiety," Porter said. "I've always been the type of person to shelf those emotions, which is one of the things I want people to feel comfortable expressing." 
Even though Porter was used to hiding and suppressing his emotions, he soon discovered how to utilize clothing as a way to silently voice his internal struggles with mental health issues. 
"I started by ironing on a broken heart to the sleeve of a sweatshirt to represent the term 'wear your heart on your sleeve,' literally," he said.  
Porter wore the sweatshirt as a coping mechanism to signal when he was feeling down or going through a tough time. It was a way for him to express how he was feeling without having to actually say anything at all. After his initial design, Porter had 25 people reach out to him in the span of a week about wanting a shirt of their own.
"I started to look into it and it started to grow," Porter said. "All of a sudden, I set up my business license and had a website and it's just been no looking back since then." 
This led to the creation of HOMS (Heart On My Sleeve) Seattle, a clothing brand aimed at empowering people to express their emotions through fashion and inspiring others to feel comfortable with the topic of mental health. 
"Clothing is the easiest form of expression," Porter said. "You can express yourself without saying a single word."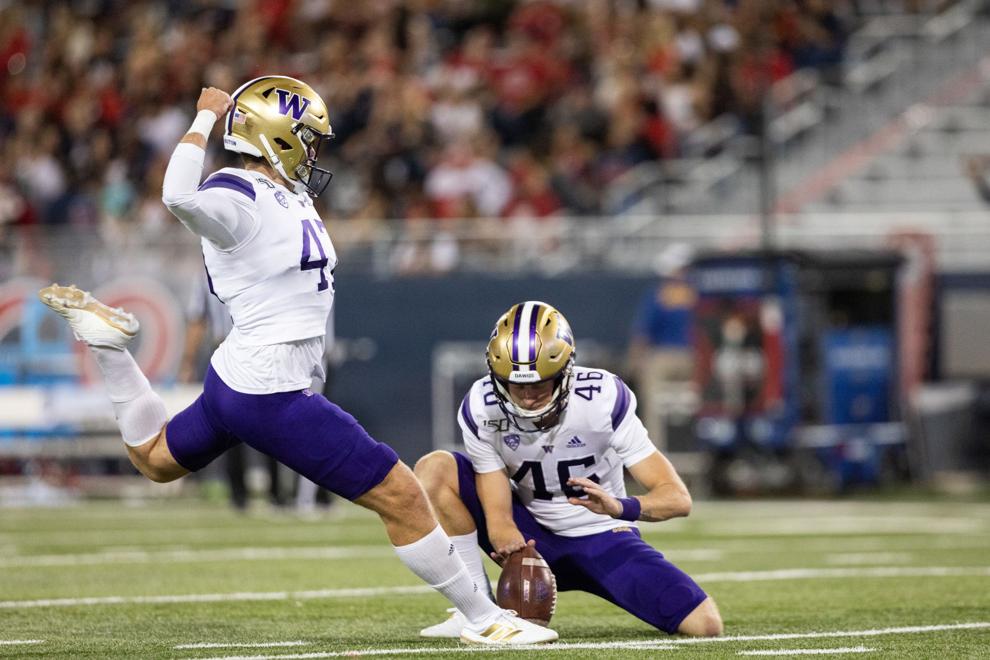 His clothing brand is a platform that allows people to express their emotions and struggles with mental health without having to directly speak up, since that can be difficult. At the end of the day, Porter made it clear that his goal is to simply "make mental health cool."
As Porter's initiative continued to grow, he gained the support of his football teammates. Myles Gaskin, former running back for the UW football team and current running back for the Miami Dolphins, is one of these supportive teammates. 
"You wouldn't think football players are sensitive," Gaskin said. "We're seen as just lifting weights and acting tough, but we have families and hard times, which can just be swept under the rug sometimes." 
Mental health issues impact all different types of people, and recognizing this is the first step in normalizing the topic and understanding that if you are struggling, you are not alone. 
If you notice that a friend or loved one is experiencing mental health issues, instead of trying to directly fix their problems, Gaskin encourages you to dig deeper.
"Try and learn what's actually going on," Gaskin said. "Just be a true friend, brother, sister, mother, father. Just care, regardless of the highs and lows. If all else fails, seek professional help and emphasize that if something is bothering [them], [they] should speak up."
Though this is only the beginning step in creating a new conversation surrounding mental health, it is a big step in the right direction. The UW community still has a long way to go in normalizing the topic of mental health, but as students continue to serve as advocates for mental health awareness, perspectives will continue to evolve and social change will follow. 
Porter plans to expand his efforts by engaging in community outreach events, such as speaking to local elementary and middle schools about mental health awareness. 
"It's important to give kids the right tools so that when they run into these issues, they are able to handle them," Porter said.
However, the forefront of Porter's efforts still lie in expanding the range of his clothing line by designing new pieces.
"I want to keep dropping cool sweatshirts and cool gear because first and foremost my interest and passion is in fashion, so I want to keep delivering," Porter said. 
Reach contributing writer Nicole Ursprunger at wellness@dailyuw.com. Twitter: @nicoleursp
Like what you're reading? Support high-quality student journalism by donating here.