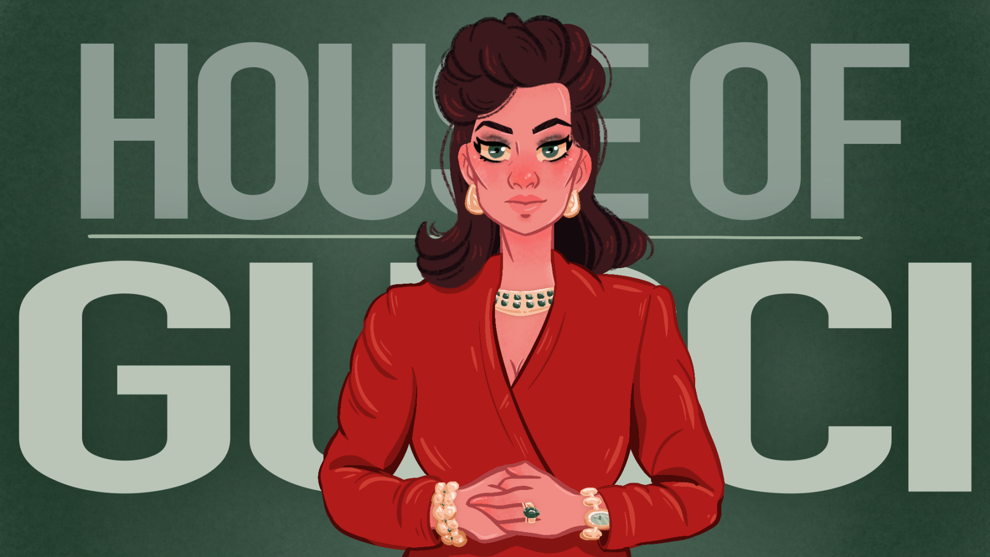 As the love story of Patrizia Reggiani and Maurizio Gucci begins in "House of Gucci," Patrizia affectionately tells Maurizio, "I want to see how this story goes." The story that ensues ends up being filled with familial backstabbing, vitriol, and murder — making it the perfect movie for the Thanksgiving season.
"House of Gucci," directed by Ridley Scott, stars Lady Gaga as the new matriarch of the Gucci family, Patrizia. After marrying Maurizio, the son and heir of the Gucci empire, the two find themselves in a whirlwind of family conflict, business, and legal drama.
One of the film's highlights is Gaga's performance as Patrizia. Gaga is somewhat new to the acting world, but like her music career, she's found her footing remarkably fast. Her first recurring acting role came in the 2015 season of "American Horror Story: Hotel." Just a few years later, Gaga secured a best actress nomination at the Oscars for her performance in the 2018 remake of "A Star Is Born."
Gaga transforms on screen as Patrizia, giving such a convincing performance that many believe the role could land her a best actress win this time around. In an interview with British Vogue, Gaga said she spent a majority of her off-camera time perfecting the role of Patrizia.
"It is three years since I started working on it, and I will be fully honest and transparent: I lived as [Patrizia] for a year and a half," Gaga said to British Vogue. "And I spoke with an accent for nine months of that."
Patrizia is quite the character to perfect. The Italian socialite's life story is the basis for "House of Gucci." After marrying Maurizio, with much of his family believing she married him solely for his wealth, Patrizia fully embraces the Gucci last name. As the film details, Patrizia overly involves herself in the Gucci's family drama as well as business matters, all culminating in Maurizio becoming chairman of the Gucci company in 1989.
I won't share the story's ending to keep it a surprise for anyone who, like me, was completely unaware of the Gucci family's interpersonal conflicts. Needless to say, the story takes a turn for the worse, and things end violently and dramatically.
The defining strength of "House of Gucci" is in the performances of each actor on screen. Alongside Gaga, Adam Driver performs in a leading role as Maurizio. Driver brings a charm to the quiet, bookish character that I wasn't expecting, given his more volatile past roles in "Marriage Story" and the "Star Wars" franchise.
Second to Gaga, one of my favorite performances of the film lies, surprisingly, in Jared Leto. The actor, more famously known for portraying the Joker in "Suicide Squad," plays Paolo Gucci, the eccentric, lesser-known son of the Gucci family. All of Leto's scenes made me (and the audience I saw the film with) laugh, and he provides some of the weirdest comedic relief I've ever seen in a movie.
One complaint I do have is the film's runtime. At 157 minutes, the movie is hard to sit through in a theater. While I was never bored, I never felt as if time was flying by either.
"House of Gucci" is a well-crafted film that tells the insane true story of the Gucci family across three decades. If you are ever in the mood for a nearly three-hour dramedy biopic or are just looking for a movie with strong acting performances, this film is definitely worthy of a watch.
"House of Gucci" premieres in theaters Nov. 24.
Reach writer Natalie Roy at arts@dailyuw.com. Twitter: @nataliedroy
Like what you're reading? Support high-quality student journalism by donating here.