Wikipedia, in its opening paragraph description of Oscar Wilde's. "A Woman of No Importance," calls the show the "least successful of his four drawing room plays."
Any patron who conducted but a modicum of Googling prior to visiting the show might have felt a twinge of apprehension upon reading that unintentionally scathing report — especially if one has been amused by the whimsey and hijinks of Wilde's more popular shows, such as "Lady Windermere's Fan," Wilde's first big success, or "The Importance of Being Earnest," as performed last year by UW Drama.
However, the Taproot Theatre's production of Wilde's show, directed by Karen Lund, entrances, entertains, and educates in equal measure. Stunning costuming, perfect casting, and a witty storyline that wrestles double standards of gender and sexuality makes one question where exactly Wikipedia gets off.
"A Woman of No Importance," like all of Wilde's drawing room plays, follows a group of out-of-touch English aristocrats who are quick to pass judgment and quick to catch feelings. Gerald, the son of no one important (or, so we are told) is catapulted into the upper crust as he receives an offer to become the rakish Lord George Illingworth's private secretary — if a long-buried scandal doesn't ruin his chances first.
The play banters, the actors bluster, and the gilded set places the capricious cast of characters against each other in the way only those too rich and bored to have serious problems can.
The characters truly were well-cast. Bretteney Beverly reigns as Lady Caroline Pontefract, promenading around the stage and peering down from a (very) high horse with the self-righteous and fundamentally unsound advice of a woman four times married.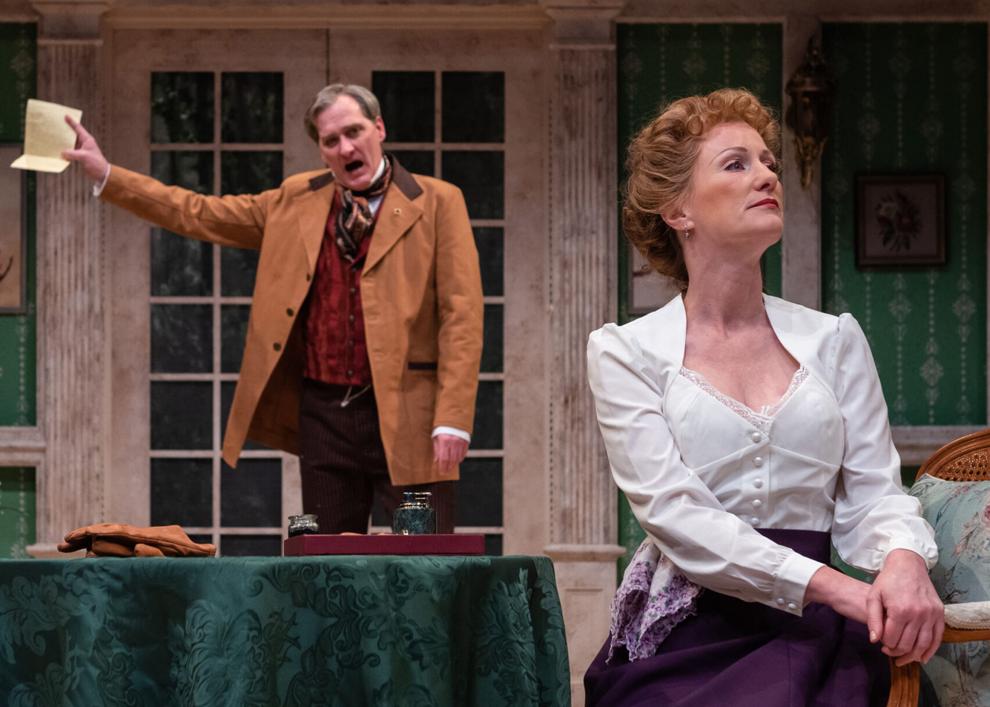 Aaron Lamb stole every scene as Lord Illingworth, the aforementioned rake, who might not learn his lesson by the end of the show, but certainly gets what's coming to him.
The entire cast created one standout moment after another, a constant one-upping that made it impossible to keep your eyes in one place. Dare to look away from the action for one moment and you'll find characters making faces or carrying on dramatically pantomimed conversations in the background. Choosing a favorite character is impossible for an audience member — invariably, it becomes whoever is spotlighted in the moment.
And yet, while definitely a comedy, the show does not shy away from bringing real issues to the table.
"Wilde uses comedy to conjure," Lund said in her director's note. "[He] distracts us with seeming silliness that turns out to be profound."
Around the "silliness," the show puts on a full and unquestioning display of the societal double standard between men and women's sexuality. Men, like Lord Illingworth, are praised for their "sexual misconduct," as Lund puts it, while women are shamed and shunned for the same behavior.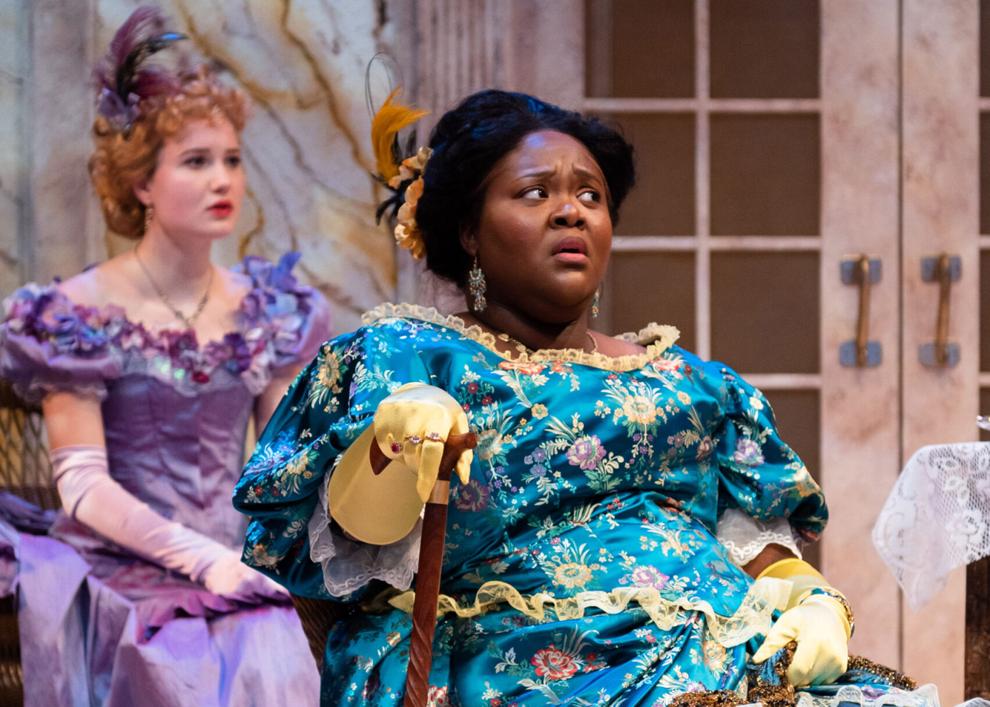 Through the show, Lund highlights how an issue Wilde wrote about in the late 1800s is still apparent today. The absurd moments only make the poignant ones more striking — this is the show's genius.
"A Woman of No Importance" reminds us why we return to Wilde's works over 120 years after his death — and Lund's cast reassures us that his vision can be brought to life better than ever before.
"A Woman of No Importance" runs at the Taproot Theatre's Jewell Mainstage Jan. 25 through Feb. 25. Tickets can be purchased on their website.
Reach writer Abigail Boyer on twitter at arts@dailyuw.com. Twitter: @aelizawrites
Like what you're reading? Support high-quality student journalism by donating here.