As I file into the theater, I'm taken aback when my eyes catch a woman in a casket on stage. Before the curtain call, director Juliette Carrillo has successfully drawn the audience's attention to the stage.
On Jan. 19, "I Am Not Your Perfect Mexican Daughter," a play adaptation of Erika Sánchez's National Book Award finalist novel, made its West Coast debut at the Seattle Rep.
The play focuses on Júlia, performed by Karen Rodriguez, as she grapples with the loss of her beloved sister, Olga, performed by Sofía Raquel Sánchez. Julia proclaims she's nothing like her sister due to her aspirations. Unlike Olga who appeals to their parents' wishes, Júlia plans to become a writer and move away from Chicago.
The days, weeks, and years following Olga's death, Júlia is forced to grieve for a sister she realizes she knew nothing about. Rodriguez truly embodies Júlia's youthful spirit onstage, drawing the audience in to feel the range of emotions she experiences. As Júlia goes through high school, her maturation is wonderful to experience. The audience has no choice but to truly root for her success as if she were a true friend.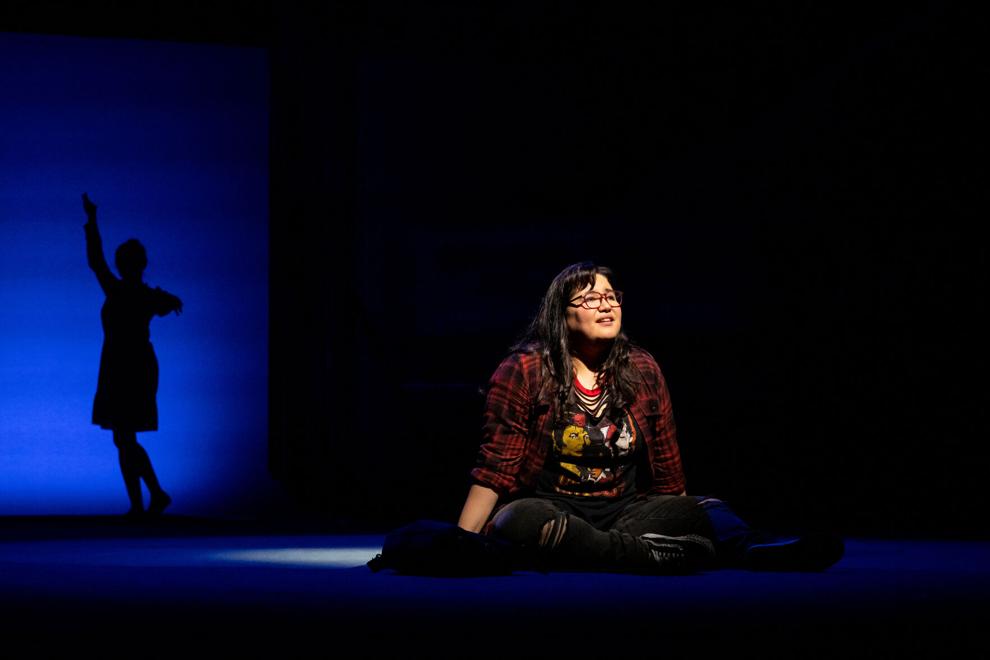 As "I Am Not Your Perfect Mexican Daughter" spans many years following Júlia's life, the cast and crew recognized how tricky it can be to properly convey the passing of time within a contained stage performance. Scenic designer Efren Delgadillo Jr. wonderfully incorporates bright colors, minimal furniture pieces, and weather elements that cause the play to always feel in motion with seamless transitions.
Similar to the novel, the play is packed with action. In no fault of the playwright, Isaac Gómez, the storylines and moving parts begin to feel rather overwhelming. Through a trauma-packed storyline, comedic moments between friends, and a side plot of romance, Gómez remained true to the storyline without completely exhausting the audience.
"I Am Not Your Perfect Mexican Daughter" truly shines in its first act. Júlia's guilt after Olga's death and the impact of her parents' disappointment are heart-wrenching to watch unfold. The first act also stands out by showcasing heartwarming moments in Júlia's friendships and establishes her sarcastic tone as the narrator. These small moments of joy in the play and the bright backdrop ignite a hopefulness that this cast of characters will reach their anticipated happy ending.
The second act has a much more somber tone as Júlia learns the truth about the people she loves. Her narration becomes removed, lacking its once witty tone. As the gravity of Júlia's mental health begins to take center stage, I found the resolutions to become fairly rushed.
There is a severity of which topics such as depression, racism, and sexuality carry in productions geared towards young adult audiences, due to their impressionability. That is not to say these experiences aren't real, but there was a missed opportunity to shed light on the truth of healing and not rush to a happy ending.
All in all, "I Am Not Your Perfect Mexican Daughter" is a triumphant adaptation of a well-loved novel. The production encapsulated the Mexican teenage experience in a deeply personal, heartfelt way that I've never seen before in theater.
Representation in the arts — whether that's theater, films, or literature — is imperative in creating media that presents the reality of the world.
"I Am Not Your Perfect Mexican Daughter" is playing at the Seattle Rep through Feb. 5. The novel of the same title is available everywhere you buy books, and I wholeheartedly recommend engaging with both forms.
Reach writer Jayla Wilson arts@dailyuw.com. Twitter: @jaylawilsonn24
Like what you're reading? Support high-quality student journalism by donating here.