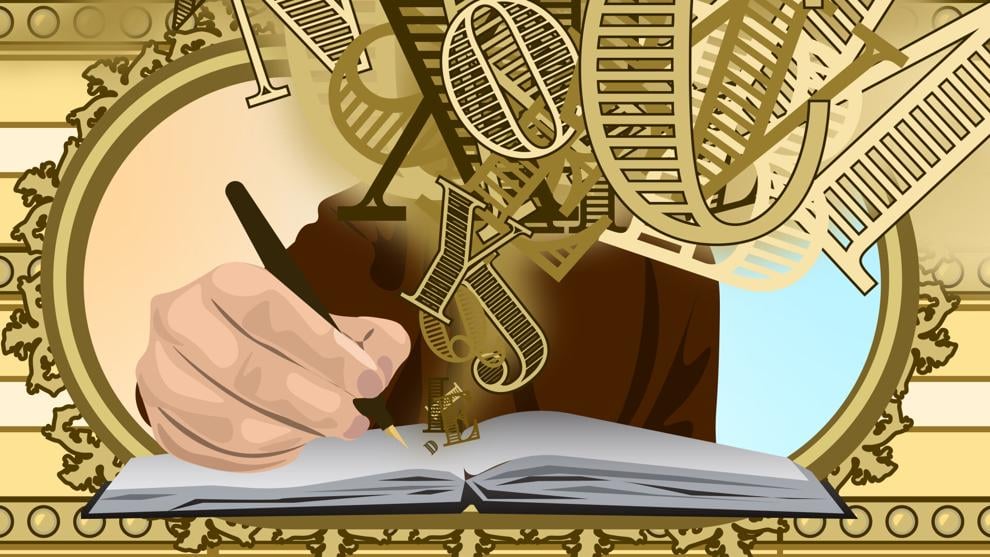 Editor's note: "Writings & Ruminations" is a series of prose and poetry written by the UW community, curated by Arts + Culture Editors Anna Ergeson and Joshua Lee.
What I miss the most is the time I once had
because there is an inherent idolization that comes with the untried.   
Because the kind of capacity that only potential can prove 
is innately filled with the urge to hope and to strive.  
Romanticization requires the distance between here and hard truth 
the same way dreams require sleep and conviction requires passion.  
No longer missing hope but missing the capacity to hope.  
If I let this board the train and go away, I still won't let the guest room in my head go to stray. 
Love letters can go on without response, postage stamps still cost me all my pocket change.  
Counting coins now and knowing I wanted something that I was already prepared for,  
over planned even.  
Peace of mind is portioned out in patterned palpitations, like a heartbeat  
Yet the clock resists time and I resist the path to my lovesick mailbox.  
What passes through the postman's fingertips is the most valuable of all.  
Because illusions can never be late, that would make absence the illusion itself.  
If realities mechanics fail me now, will the mirage also fade 
Like an aged projector at an old theater.  
The audience and I are left in dead silence.  
By myself in a room of strangers, would it make me a traitor 
To ask for my time back? My reasons being  
that no one else was watching the same film screening 
No one else was hoping for the same sweet ending.  
There is a trivial lack of time and tangibility here, someone should have told me.  
Reposition loss as a source of desire, what would that make of delay?  
I question it now, what would I have done had you stayed? 
Here is a resolution of emotion,  
a mourning for my composure.  
While knowing the film cuts to black.  
I know better than to spend my savings on postage stamps,  
and the love letters will come again with age, just none with your name, I know.  
I don't think we made it past the opening scene.  
I don't know if I want the rest of the movie anymore.  
When what I miss is what I once hoped for,  
for the kind of capacity that only potential elicits.  
I'll find it again, open space in my head.  
There is an inherent idolization that comes with the untried.  
I'll find it again, open space in my head and in my plans.  
And it is so easy to romanticize the unseen.  
The line between the intangible and the truth is walked so well once again.  
Maizy Green is a contributing writer at The Daily and an undergraduate with the class of 2025 who is majoring in English.
Interested in submitting? Review the guidelines and submit unpublished short form prose and poetry here.