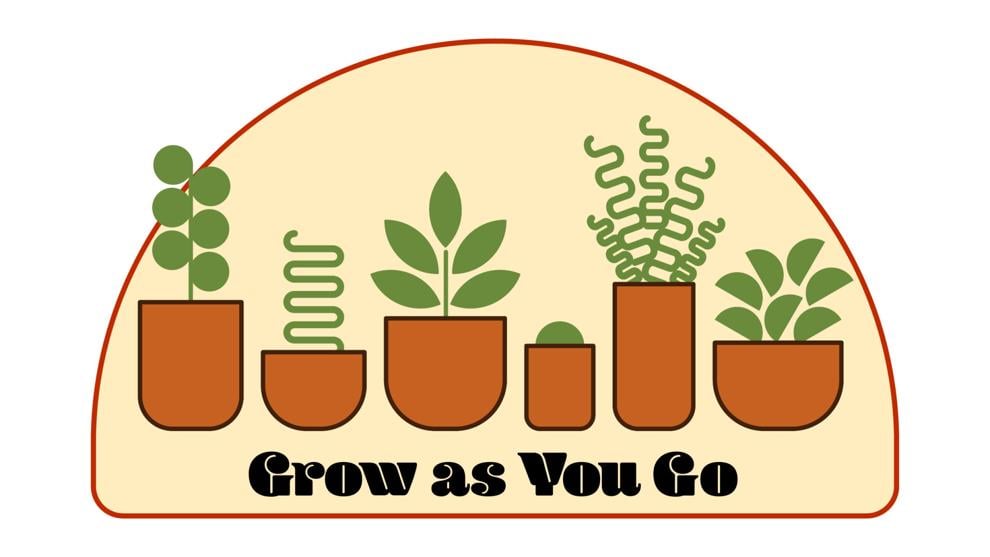 Editor's note: "Grow As You Go" is a weekly column chronicling the flora of the UW and its impact on mental health and overall well-being.
Nature has memories. It knows how to adapt to various landscape changes, human interventions, and even climate change. What was done in the past leaves a record for today and influences the types of plants we see and interact with.
"Historical ecology is sort of defined around the idea that human-environmental interactions create memory — they create [a] legacy on the landscape and the seascape," Ben Fitzhugh, a professor of anthropology, said. "If somebody did something 500 years ago [in] an agricultural sort of field or maybe they planted certain kinds of things, that led other plants and animals to interact with that landscape. If people built … an earth runway a hundred years ago … influences what plants and animals grow on the landscape today." 
The plants and natural landscapes we see today have adapted over the years due to a multitude of factors, yet how people interact and experience nature may not have changed as much as one thinks. 
"I'd be more tempted to think it's less about change over time, or that there's historical differences, than that there's maybe always been differences between some people's relationship to nature and that significance for mental health," Sara Jo Breslow, a research scientist at the School of Environmental and Forest Sciences, said. 
People cannot be categorized into one large group; similarly, there isn't a standard rule for plants. There are many different ways people categorize themselves, and within these unique categories, there are varying reflections of nature and relationships. While some of our thoughts about the environment do come from tradition and ancestry, a lot of the benefits from nature have to do with individual experience. 
"It depends not only on the pathways that lead from exposure, contact, and interaction with plants to mental health and psychological well-being, but also on our individual past experiences with plants, cultural and traditional factors that impact the ways in which we consider ourselves in [relation] to them (and the greater natural world), and many other considerations as well," Greg Bratman, assistant professor of environmental and forest sciences, wrote in an email. 
What people do with nature will also have an effect on mental health benefits. People who use nature to grow their own food for survival will have a different perspective than those who use it for more recreational purposes. In a similar way, people are prone to associate memories with the natural location it took place in.
For example, people who went fishing as a child will be more likely to associate positive memories with bodies of water. Being near water and remembering these events would enhance the restorative properties that contribute to mental health.
In a similar manner, each individual will have a different preferred method of interacting with nature. This in part relates to the anthropological concept of sense of place, which describes how people perceive the environment that surrounds them. Some people may find the mountains to be the ideal part of nature for them, while others may prefer a garden or a river. No place is better than the other — some places just hold a greater personal significance than others.
For me, that's one of the great things about Seattle. There is somewhere for everyone to go depending on what type of nature will help them restore their mental health. On campus there are gardens and pockets of nature; Ravenna Park lets people feel as if they're immersed in a tiny forest, and Montlake allows people to be near a body of water.
Understandably, however, these locations are not always accessible to everyone. When I can't go to one of these locations, I find it helpful to look at the plants I keep on my windowsill.
While the experience is different from being fully immersed in the outdoors, houseplants allow me to take a break from my school work and see growth firsthand, encouraging me to pause, rest, and take care of myself in the same way that I take care of them.
Reach columnist Taylor Bruce at arts@dailyuw.com. Twitter: @Tay1or_marie9
Like what you're reading? Support high-quality student journalism by donating here.