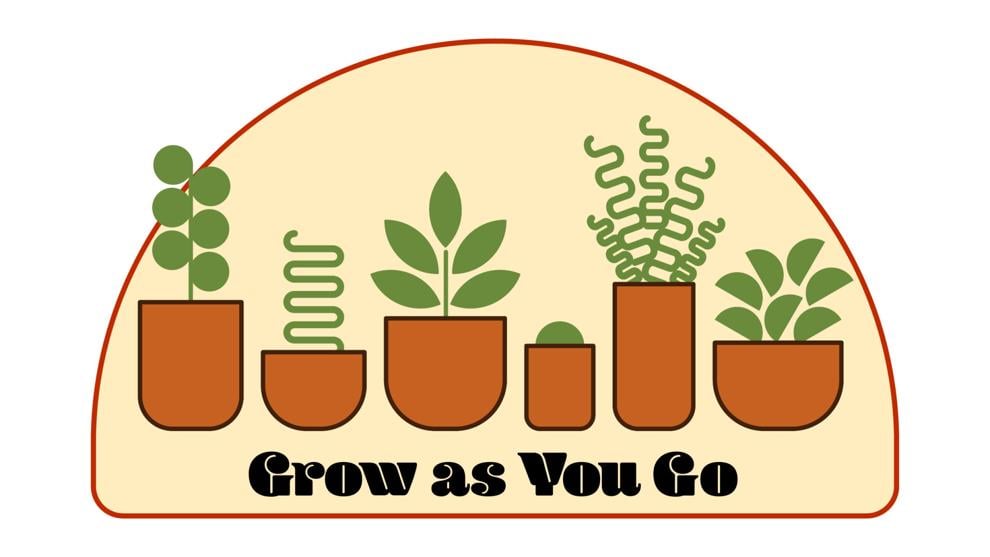 Editor's note: "Grow As You Go" is a weekly column chronicling the flora of UW and its impact on mental health and overall well-being.
I went into this week thinking I was going to talk about soil and a bacteria called Mycobacterium vaccae that has promising antidepressant properties. In the process, I learned about the interconnectedness of soil, trees, and biodiversity with mental health.
Soil is much more integral to plants than we think. The right soil and the right amendments can help plants grow quicker and increase yield. 
Sally Brown, a research professor in the School of Environmental and Forest Sciences, focuses on soil amendments such as food scraps, yard waste, and municipal biosolids that come from wastewater treatment. In terms of the biosolids produced in King County, one-third of this organic material goes to commercial tree plantations, and the rest goes to dryland wheat in Douglas County.
"What this does, as a lot of research has shown, is make the soils healthier [and] increase carbon storage and increase yield both of trees and wheat," Brown said. "So it's a win-win."
Organic waste, specifically from humans, has bacteria and microbes within it that feed on carbon.
"Organic waste is full of carbon, and carbon is food, and it's a well-balanced diet because it has a lot of nutrients in it," Brown said. "So what happens when you add food to soil is the microbes grow faster, eat more, and reproduce more."
Some of these bacteria are beneficial outside of the soil, such as Mycobacterium vaccae, which is said to have antidepressant and anti-stress properties. Scientists are working on a way to integrate this bacteria into supplements, but Kathleen Wolf, a research social scientist with the School of Environmental and Forest Sciences, suggests that people take these positive properties as a sign to be outside in nature. 
"It suggests to me not that I go to the store and buy a supplement, [but] … that I need to go outside and spend time in contact with the soil and garden," Wolf said. 
Contact with soil and outdoor spaces has proven to be important, and being surrounded by nature is one of the best ways to do so; there is a new nature-based proposal to urban problems called the 3-30-300 rule, which states that every person should have three trees close to their home, live in an area with 30% tree canopy cover, and be within 300 meters of a quality outdoor environment such as a park or forest area with accessible trails.
In terms of Seattle's canopy cover, we're getting there. As of 2016, 28% of Seattle is covered with trees. The city is in a favorable position in terms of vegetative cover, but trees are still something we should be concerned about for the future.
"I think we should be concerned about that because of high property values and ongoing development … we're losing a lot of trees right now," Wolf said. "Particularly, the big glorious trees that sort of make up the character of Seattle."
Any time cities are built, biodiversity decreases, but a biodiverse environment can add benefits to those that people already get by being outside and active in nature.
"What some more recent things are showing [is] that there's another increment, or margin of benefit, from being in more biodiverse environments," Wolf said. "So walking outdoors is valuable, but if you go into a forest area, a wetland, maybe even a prairie type of landscape with more diversity of plants and even animals, you may experience more cognitive and psychological benefit."
Everything in nature is connected, and when natural elements are added to an environment, benefits will follow. There is no one magical thing that will improve our mental health, but there are combinations that will.
"To me, that commendation of soil microbiome, opportunity, and the experience of nature in a more biodiverse context, that's more important than any single organism and what it might do for us," Wolf said. "It's important to know [more about Mycobacterium vaccae], but I think sometimes in America we become too obsessed with, 'Oh here's the silver bullet! This is it!' where in reality that's not how our bodies and minds function."
Reach columnist Taylor Bruce at arts@dailyuw.com. Twitter: @Tay1or_marie9
Like what you're reading? Support high-quality student journalism by donating here.