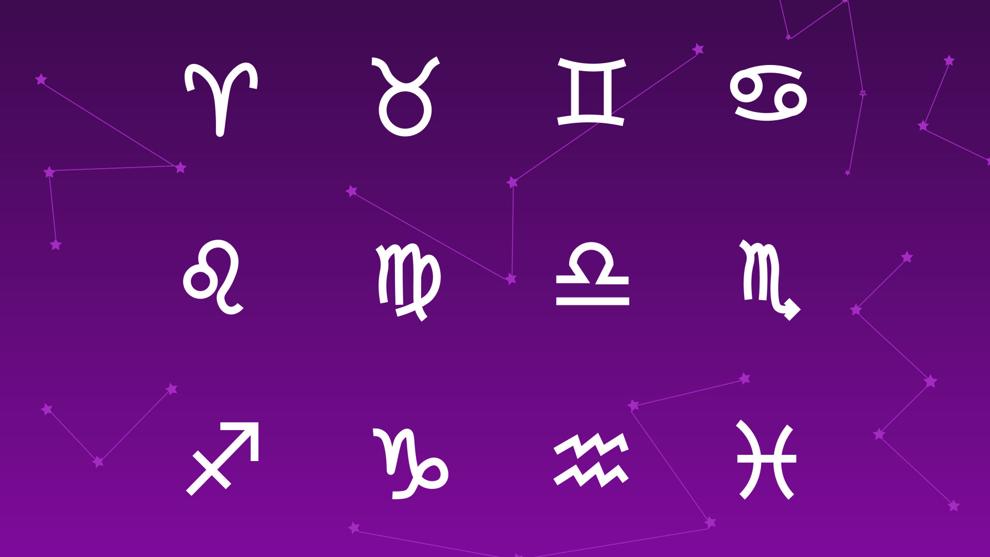 Editor's Note: "Husky Horoscopes" is a monthly series dedicated to UW-themed astrological predictions.
Aries
This month, dear Aries, you're going to find yourself disappointed by setbacks due to circumstances out of your control. You may find that no matter how hard you work, you're not going to get the results you want. Your CHEM 142 grade might be below your standards, or perhaps Cody from Theta Delta Chi might not answer your texts as quickly as you'd like. Regardless, try to resist your typical impulse to drop everything and change course entirely. It will all be okay in the long run.
Taurus
Buckle up, Taurus, November is going to be a hectic month for you. You'll often find yourself having to rush from task to task like a freshman sprinting between North Campus and the Fishery Sciences Building. To avoid burnout, be sure to practice that self-indulgence you're well known for in taking care of yourself. Snag a couch to nap on in Paccar Hall, or perhaps ask for an extra scoop at Sweet Alchemy.
Gemini
Your social life is really popping off this November, Gemini. Friends old and new, left and right, want to connect, and you're glad to have the energy to do so. Just be careful not to get too carried away and forget your responsibilities, lest you receive a Canvas notification at 11 p.m. while out at a party that an assignment you forgot to do just got graded.
Cancer
Cancers are known for being the "mom friend," and that's going to be more true than ever for you over these next few weeks. Your patience may start to run thin as you spend increasingly frequent nights holding back your friends' hair over the toilet bowl, or find yourself giving numerous wide-eyed freshmen directions around Padelford Hall. Try to take solace in knowing that it's all because people trust and look up to you.
Leo
Some unexpected and embarrassing moments will temporarily bruise your normally sky-high ego, Leo. You might ruin your favorite Nikes when you accidentally step in goose poop by Drumheller, or else get stricken by a coughing fit in the middle of the dead-silent Suzzallo Reading Room. The upside to this is that your ability to laugh it off and stay positive will make you more charming than ever to others — perhaps even intriguing to a new love interest?
Virgo
You're going to feel the need to self-isolate this month, and not because of any COVID-19 suspicions. Hang in there. Getting back into the groove of socializing can be difficult and tiring, but it's achievable if you set goals for yourself and diligently work at them in your typical Virgo style. Try practicing your conversation skills with the bus driver on the 372, or with the Bible thumpers near Red Square, before warming up to closer connections again.
Libra
You've been spending fall quarter trying to find yourself, dear Libra, and November will see this theme continue to play out with a sudden rush of inspiration to try all sorts of activities. Equestrian team? Virgins Association? You're itching to dip your toes into everything. At the end of the day, though, you'll find that home is where the heart is, and settle down with the interests that are most familiar to you.
Scorpio
November is Scorpio season and it's your time to shine. You're fully in your element, and good luck seems to follow you everywhere you go. Just watch that ego of yours: Much like the Greek system, you probably think you're the center of attention and that everyone loves you, when this couldn't be further from the truth.
Sagittarius
Waiting around seems to be November's theme for you, dear Sagittarius. Whether you're standing in line for 45 minutes at the Suzzallo Starbucks or constantly refreshing your email to hear back from that internship you applied for, the lull is slowly killing you. Finding small ways to distract yourself will be key to staying patient and keeping dread to a minimum.
Capricorn
You're going to find a lot of your preexisting beliefs challenged this month, Capricorn. Maybe one of the animal rights protests in Red Square will strike a chord with you, or else you'll lose your faith in humanity when you see people take their masks off to sneeze in lectures. As a stubborn earth sign, going with the flow might not be natural for you, but challenge yourself to let go. In the future you might find that this has all shaped you into a wiser adult.
Aquarius
Be wary of your vices this November, Aquarius. It's easy to act impulsively when stressed, so try to find ways to manage it — perhaps through a mindfulness workshop or a late-night walk through campus (watch out for raccoons). The Ode glory hole might look tempting after eight hours of studying in the library, for instance, but is it really worth the health risk?
Pisces
Forever the stereotypically sadboi sign, November's shortening days might send you fully into character if you don't take the proper precautions, Pisces. It's easy to lose steam while attending a university with competitive majors, weed-out classes, overcast weather, a poor environment for meeting new friends, and long wait times to see a therapist, but take solace in the fact that everyone's going through this together — you're not special.
Reach writer Natalie Rand at arts@dailyuw.com. Twitter: @airbudfan
Like what you're reading? Support high-quality student journalism by donating here.