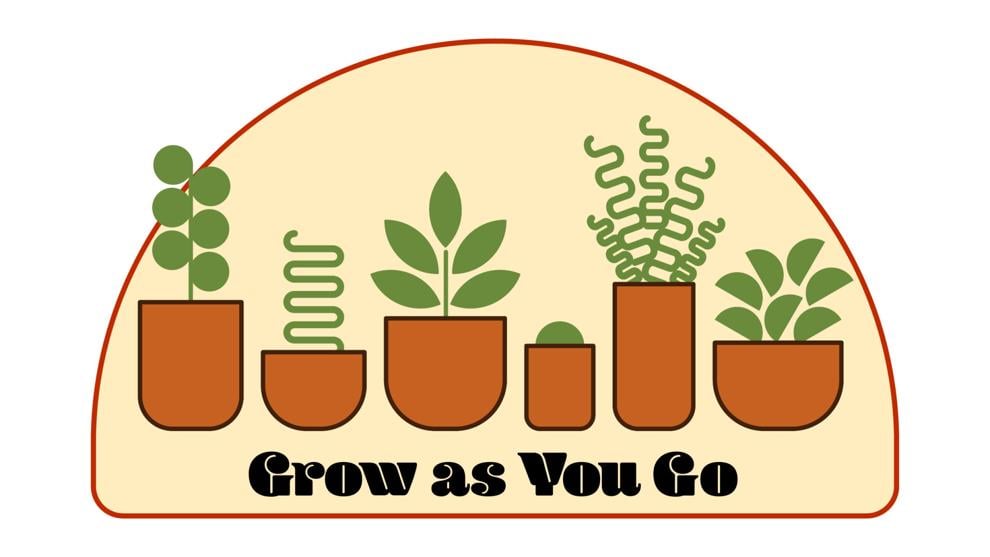 Editor's note: "Grow As You Go" is a weekly column chronicling the flora of the UW and its impact on mental health and overall wellbeing. 
Two years ago, I started my first garden, which featured a few strawberry and tomato plants. Nothing too sophisticated, yet it was something enjoyable to occupy my time at the height of the pandemic. 
Flash forward to last winter quarter, when I bought a small parade rose plant from QFC in University Village, and my love of plants was born. Since then I have had a variety of plants including succulents, flowering plants, fruits, vegetables, and leafy indoor plants.
After having the plants for a bit, I came to realize that caring for these plants improved my mental health. Getting to see new leaves and sprouts every few days gave me something to look forward to, and the enjoyment I felt when taking care of them gave me a break from the stressors of classes and everyday life. 
I hope this column will inspire you to buy your own plants and grow them along with me. Ideally, they will be a respite for you in the midst of a constantly changing, potentially challenging, autumn quarter. There are a lot of really good plant stores nearby, and research shows that plants can improve mental health and decrease stress. 
According to Thea Weiss, a Ph.D. student in the department of psychology, there are two significant psychological theories that discuss how nature at large affects people. These theories were originally thought to be competing, but are now considered to work in tandem with each other.
"One of the theories is called attention restoration theory (ART), and in 1984, the authors Kaplan and Kaplan put forth in their book that the common urban life is very draining on our attention, specifically our directed, voluntary attention," Weiss said. "But nature allows us to engage our involuntary attention, and thereby replenish that directed attention fatigue that occurs through our daily lives." 
According to Carly Gray, a Ph.D. student in psychology department, the absence of natural elements — as well as compatibility with natural elements — are some of the driving forces of ART. Urban life requires constant attention, which is itself often directed at multiple tasks that may conflict with one another. Nature, however, involves a soft fascination, meaning that it draws people in effortlessly, allowing them to rest and focus once again. 
The other theory is stress reduction theory (SRT), which states that it is easier to recover from a stressful event when surrounded by nature, as nature activates the parasympathetic nervous system, which diminishes the feelings associated with stress and returns the body to a balanced state. 
According to Weiss, these theories evaluate nature in a broader sense, yet indoor plants may have a similar effect on mental health. Plants serve as our closest connection to nature while indoors, which is especially important in an urban setting such as Seattle. Indoor and house plants allow us to cultivate a psychologically beneficial, as well as personal, relationship with nature.
While keeping plants nearby does offer benefits, it is also a good idea to physically interact with them. 
"Feel the textures of [your] plants, take some time watering them or trimming them back a little bit if there's some growth that needs to be pruned back," Gray said. "Do more than just look at your plants, and I think you'll potentially experience them in a new way, and maybe [experience] some benefits from that too." 
Reach columnist Taylor Bruce at arts@dailyuw.com. Twitter: @Tay1or_marie9
Like what you're reading? Support high-quality student journalism by donating here.