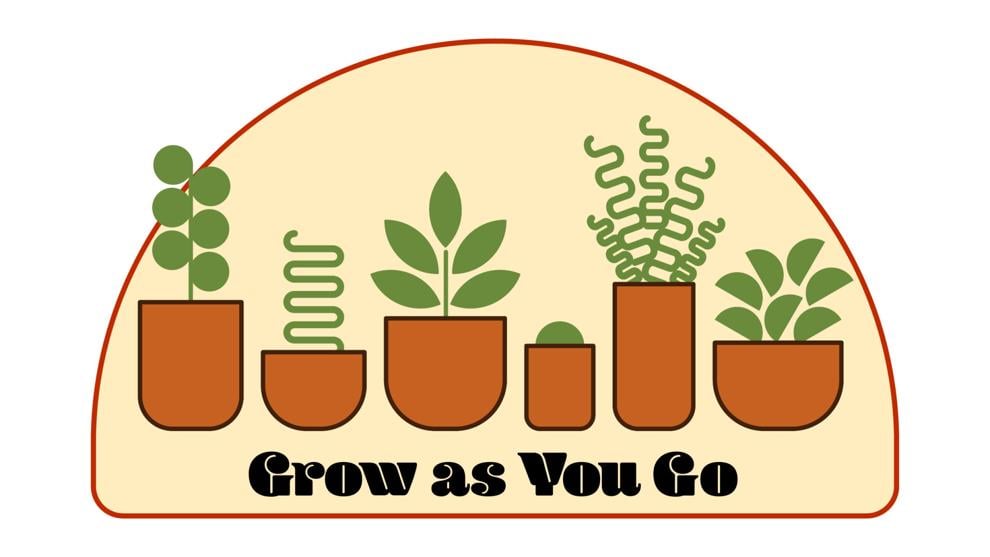 Editor's note: "Grow As You Go" is a weekly column chronicling the flora of UW and its impact on mental health and overall well-being.
For this week's column, I chose to embark on a journey of plants and mental health in a different sense than before. The last few weeks have been about tangible plants, ones that you can keep on your desk or in your house — this week will be about virtual plant apps.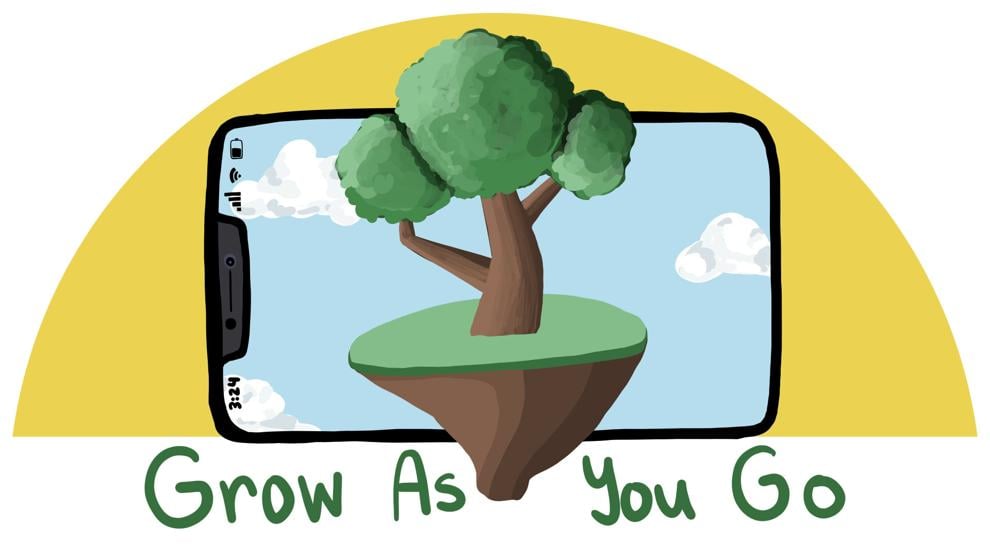 Specifically, these apps are "a tool that leverages [a] digital or virtual character or creature — in this case a plant — in a way to incentivize or gamify an experience of digital refusal or digital non-use," Kai Lukoff, a doctoral candidate in the department of Human Centered Design & Engineering, said.
I have only tried each of these apps once, so I am by no means an expert. I will discuss my first impressions and whether I think they have the potential to help improve my mental health.
The first app I tried is called Plantie. This app features an apple tree to start and a timer that you set yourself. The timer can be set for intervals between 10 minutes and three hours, and if you leave the app for more than a few seconds your time is canceled and it resets. Each time you complete a session you receive coins, which can then be used to purchase new trees that show up while the timer counts down.
Overall, this app left a bit to be desired. The plant does not grow throughout the period of time you set on the timer, and each session does not give many coins, meaning it takes a while to get a new tree. While I think the app itself is sort of boring, it does have badges you can earn, as well as a daily tracking calendar to see when you previously completed sessions.
The second app I tried is called Focus Plant and is more in-depth than the others. You first clear the land of hazards and then you plant a sprout. This sprout can be watered by raindrops, which you can earn from completing a timed session in which you do not use your phone.
This app is more chaotic than the rest, but I enjoyed it the most. The plants look nothing like real plants, but the concept of growing something is definitely still there. As you grow plants and gain raindrops, you can buy new plants and areas for planting, making this app more fast-paced and interactive than others. According to Thea Weiss, a doctoral student in the department of psychology, this app involves gamification, which involves making something more like a game to increase usage.
"People are more motivated to do something once there's some kind of internal reward system built-in and you gamify it," Weiss said. "You make it something that you earn, something that you have to work for."
While the concept of gamification may seem counterintuitive in an app meant to increase focus, the reward system is effective; the use of gamification was not lost on me, and I plan to continue using this app.
The third app I tried this week is called Flora and features a similar concept to the other two apps. You set a timer and a sprout appears on your screen; the sprout grows over time as the time runs out. If you leave the app, you "kill" the tree, and the next time you open the app it shows the dead tree on your session list.
I think this app is the best neutral ground. It is exciting in that you can see your progress as the tree grows, but your motivation is to not kill the tree rather than receive a reward. One thing this app has that others don't is a direct connection to real money. You can bet a certain amount that will keep you focused, but if you exit out of the screen you will lose that money. 
Overall, I think these apps have the potential to increase focus, but they were personally not the most effective for me. I came to notice that when I had the timers going I was not necessarily more focused, I just knew that I was unable to use my phone at the moment. Similarly, growing these plants did not help me be more mindful or increase my mental health, it just gave me something fun to do in the midst of watching a lecture or doing my homework.
Reach columnist Taylor Bruce at arts@dailyuw.com. Twitter: @Tay1or_marie9
Like what you're reading? Support high-quality student journalism by donating here.