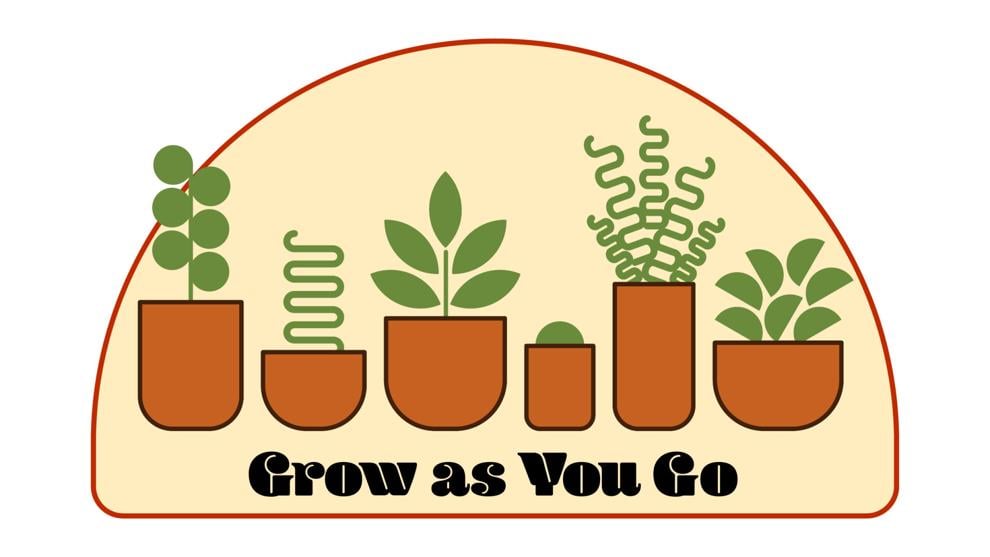 Editor's note: "Grow As You Go" is a weekly column chronicling the flora of UW and its impact on mental health and overall well-being.
The built environment has been shown to have significant effects on both physical and mental health. It affects several distinct categories: physical activity, injury, air pollution, mental health, social capital,  environmental justice, and social equity, all of which work in tandem with one another — yet some have broader implications for mental health than others.
Our attachment to a place can significantly affect mental health, both positively and negatively, depending on personal experiences there. These experiences come from factors both within and outside of a space, such as interactions between people, their emotional bond to it, and noise. A negative experience can have negative effects on focus and mental health.
 "The issues in the built environment do affect the ability to pay attention," Andrew Dannenberg, affiliate professor in the School of Public Health and the College of Built Environments, said. "So if you're in a noisy place with lots of lights and sirens and barking dogs, that is a built environment partly by design, but partly where you are that can affect mental health."
 Along with attachments to a place and its implications for mental health, the density of people within a space can also have negative effects on mental health. More crowded spaces can cause individuals to worry about what is around them and can cause people to isolate themselves indoors. Isolation can be a large factor in mental health problems, and accessibility to spaces in which people can communicate with each other can significantly assist people's mental health.
 "There is a substantial mental health value of interacting with other people versus loneliness, depression, and so forth, in part by not having people to interact with," Dannenberg said. 
 This ability to interact with others in a space is called social capital, and this promotes positive interactions between community members, which in turn can increase social cohesion and give people a sense of place and belonging.
 Another significant aspect of the built environment on mental health is physical activity, as the quantity and accessibility of spaces for people to be active is important. There is a notable correlation between activity and mental health; more active people are less likely to be depressed or anxious, and people that begin to be more active will see improvements in their mood.
 Green spaces such as parks are a good location to partake in physical activity, as they have double the benefits: physical activity and being in nature. In the greater U-District, there are a multitude of parks — such as Ravenna and Green Lake — as well as trails like the Burke-Gilman for people to be active and partake in outdoor activities that can improve their physical and mental health.
According to Dannenberg, Seattle has made significant investments in parks and sidewalks that make it attractive and allow walking and biking to be a central part of the city. Although Seattle's built environment features a significant amount of natural elements in tandem with man-made ones, not all cities have this. While Seattle is generally ahead of other cities in terms of natural spaces, not all of the suburbs in the city have equal amounts of community and green spaces.
 "I think there is good attention to the equity issues, but I don't know if we're really there yet," Dannenberg said. "Do all parts of the city have equal access to green space, to parks, to sidewalks, and bike lanes? I've certainly seen that with the city, some lower-income areas do not have their share yet. Hopefully there is attention to it and hopefully they will get there sooner rather than later."
Reach columnist Taylor Bruce at arts@dailyuw.com. Twitter: @Tay1or_marie9
Like what you're reading? Support high-quality student journalism by donating here.