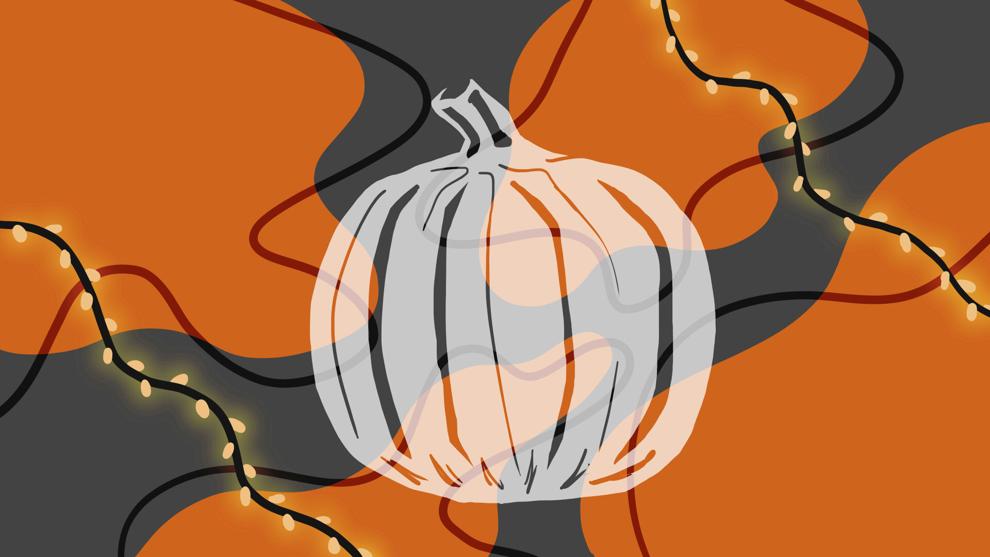 Temperatures are dropping, leaves are turning yellow, and Red Square is getting increasingly slippery in the rain. You know the drill: Fall is upon us.
While I fully respect anyone who prefers the warmer seasons, I personally am a huge fan of autumn and all that comes with it. Once the weather turns grayer and the days get shorter, I like to get myself into the right mindset to embrace the season before us. 
One of my favorite things about fall is the wardrobe. Getting out big, fluffy sweaters is joyful. Not that I don't wear them all throughout the year, but it's much more fun to sport a patterned crewneck when you're not sweating through an inch of wool. 
"I like getting to feel the actual weather change and the rain," Emma Hirshblond, a UW second-year student, said. "And then I get to wear hoodies. You get to actually wear warm clothes out without feeling like you're going to die."
It can also be nice to make use of the classic fall colors, to surround yourself with them, wear them, and "capture the same energy as [them]," as fourth-year student, Ronan Houston, said. 
Speaking of energy, coffee is also a wonderful way to indulge in the autumn vibes. Not only can you start to switch from iced to hot coffee, it's also time to switch it up with different seasonal flavors. Maple, cinnamon-apple, or a good old pumpkin spice flavored latte are all guaranteed to get you into the fall mood. And if you're not into coffee, there is tea, hot chocolate, and chai lattes — just picture yourself drinking any of these inside on a rainy fall day.
An obvious highlight of fall is Halloween. Personally, I start my countdown to Halloween in January, but if you haven't been mentally preparing yourself for the holiday, it's never too late. You can still wander through your local Spirit Halloween,  decorate your dorm room or apartment, carve pumpkins with your friends, or start planning out your Halloween costume. 
I also find scary movies to be an essential part of a successful fall season. If you're not so much into horror, don't feel discouraged. Other fall classics such as the "Harry Potter" movies, "A Nightmare Before Christmas," "Fantastic Mr. Fox," and "Dead Poets Society" are all destined to make you feel like fall is upon us. 
Another simple way of embracing this wonderful season is through music. Each year, I create a fall playlist that I listen to up and down, all day every day. Whatever kind of music you associate with autumn, comfort, and a warm feeling inside, throw it on a playlist and let it do the work for you. 
Reach writer Lilli Trompke at arts@dailyuw.com. Twitter: @LilliTrompke
Like what you're reading? Support high-quality student journalism by donating here.