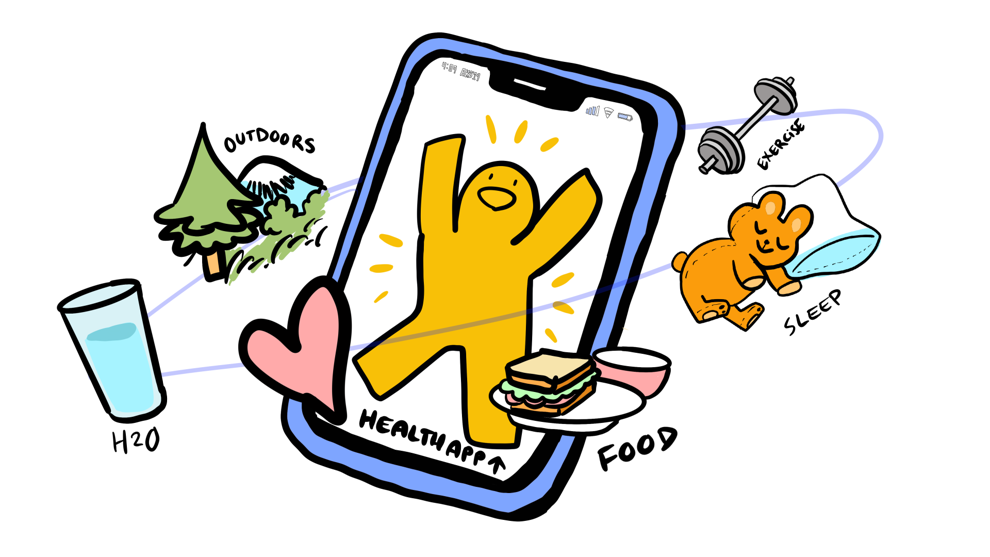 With the emergence of COVID-19, therapists with open appointments have become scarce; conversely, mental health apps are on the rise. I'm sure you've seen ads for apps like Headspace and Moodfit pop up on your phone while scrolling through Instagram or Facebook, but what's the deal with these apps? Are they actually effective at treating mental illnesses?
Liying Wang, a graduate student in her fourth year of clinical psychology at UW, recently wrote a paper on this topic. 
"I would say the answer would differ depending on what kind of disorder this app is aiming to treat, and also the quality of the app, of course," Wang said. "Right now, evidence is mixed."
Most studies focusing on mental health apps are preliminary, Wang explained, and almost none look at the long-term effects of supplementing in-person therapy with app-based assistance, especially concerning severe mental health issues such as psychosis or schizophrenia. 
However, there is some promising data available, according to Wang.
"There are promising results when it comes to using apps to treat just mood disorders like anxiety, depression, [and other] less severe ones," Wang said.
It's also important to consider the accessibility of therapy. In many cases, people either can't access or afford therapy. According to a study published by the National Center for Biotechnology Information, over 70% of people globally now own smartphones. Mental health apps, which are available through a quick download, can help close the gap between providers and people in need. 
There are, however, several drawbacks when it comes to mental health apps. Wang said that the motivational aspects can be difficult. People with mental illnesses such as depression struggle to motivate themselves to complete tasks such as logging on to and interacting with a mobile app.
A large part of why people seek out therapy in the first place is for human interaction, especially in light of the pandemic.
"When people reach out to find a therapist, a huge component is the human part — the human interaction — which apps cannot provide," Wang said.
According to Wang, using mental health apps might delay people with serious mental illnesses from accessing help. When the situation gets to this point, Wang said, people should go directly to a mental health professional.
"It would be helpful if they are motivated to use, for example, a simple mindfulness app just to help them reduce some kind of anxiety or manage some of those milder symptoms," Wang said.
The bottom line — mental health apps are a good option for managing milder symptoms of mental illnesses such as anxiety and depression, especially in areas where therapists are less accessible. When dealing with more severe symptoms of mental illness, however, a therapist is still the best option for treatment.
Reach contributing writer Sofia Posada at arts@uwdaily.com. Twitter: @SofiaP980
Like what you're reading? Support high-quality student journalism by donating here.