Editor's note: The Joy of College Cooking is a weekly column dedicated to food and the cooking experiences of college students.
Welcome back to "The Joy of College Cooking." I know you all missed us during the winter break hiatus. This quarter, we're back and better than ever — with new and improved recipes inspired by our love of reading, featuring meals we'd love to pair with reading recommendations.
Recently, I have been getting into books that read like romantic comedies, not just romance novels. Emily Henry's trope-filled novels have especially been a current obsession of mine.
When I read "Book Lovers," I felt the same joy and coziness that made me fall head over heels for "Gilmore Girls." The cheesiness, tight-knit families, and bookish main characters were a balm for my fall quarter dreariness. But what I love most about both pieces of media is the way that food seems to blend itself perfectly into the storylines.
Inspired by both of these, I set out this week to make foods that would make Lorelai Gilmore proud while also using my oven. These recipes are perfect for an indulgent night in, long study sessions, or are just simple to whip up after a long day.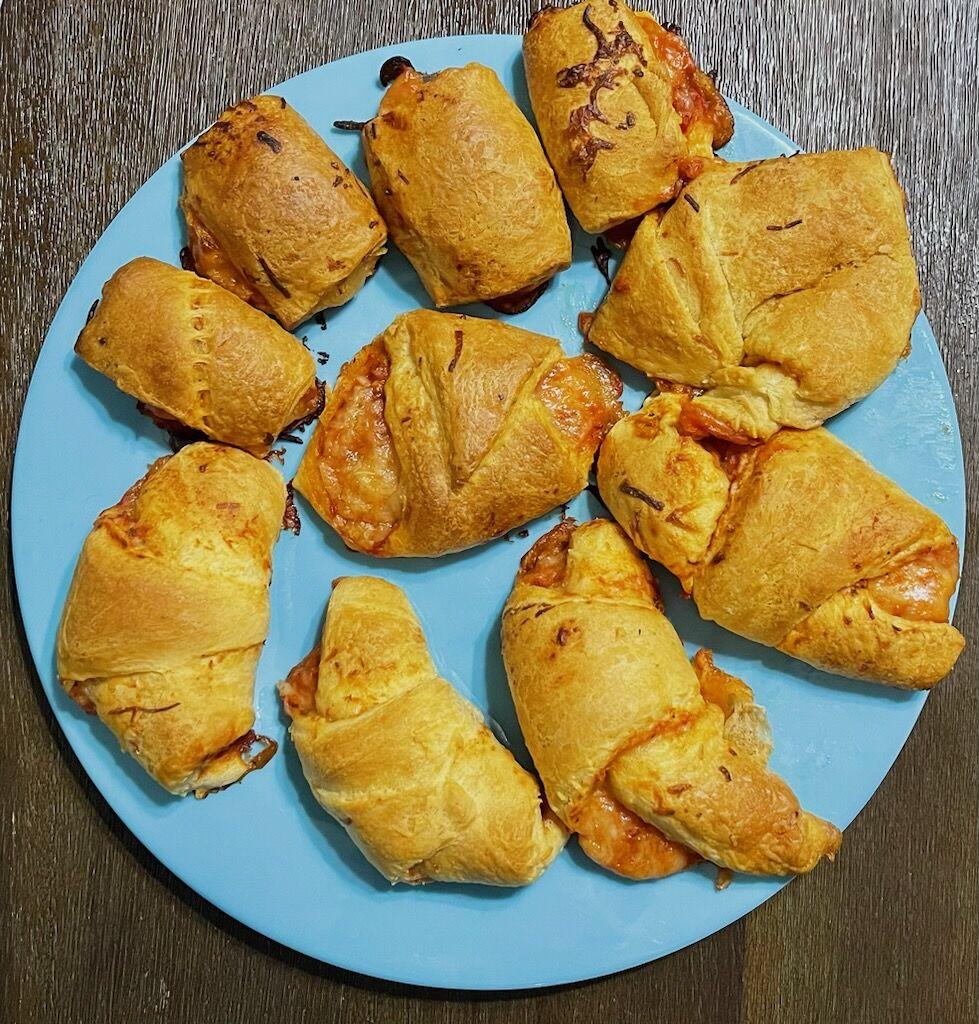 First, I made these homemade pizza rolls using simple, easy-to-find ingredients that can be used on their own. Using crescent roll dough, store bought marinara, and mozzarella, they became an elevated crescent roll with even more dimensionality.
To make them, simply top the dough with marinara and mozzarella before rolling, and then bake them in a 375 F degree oven for 10 to 12 minutes.
Since I used crescent rolls as the dough, I think that these rolls are truly just an elevation of an already simple recipe. The acidity of the tomato has always paired well with a cheesy bite of mozzarella, and on a crescent roll, it's truly taken to the next level.
In the future, I plan to put more mozzarella inside to give it that extra cheesiness. However, for now I think this recipe is close to perfect, and with three ingredients, it is a cheap and delicious indulgence.
They might not be exactly like Totino's pizza rolls — which was my initial intention — but they are in their own category of cheap and easy snacks. Pair these with a sitcom, a gossip session, or while reading your way through Henry's excellent backlist.
Next, I made my favorite recipe of the week by far, a combination of two of my favorite foods –– brownies and Nutella. I got the recipe from Broma Bakery, and while you could adapt it in several ways, I think the recipe is nearly perfect. I browned my butter because I wanted to bring out the nuttiness of the Nutella, but that change was not entirely necessary.
With Nutella ribbons weaving through the batter and a shiny top, these brownies were addictive and an absolute necessity for a cozy night in. Pair it with a bit of ice cream or whipped cream for an even more delectable and rich experience.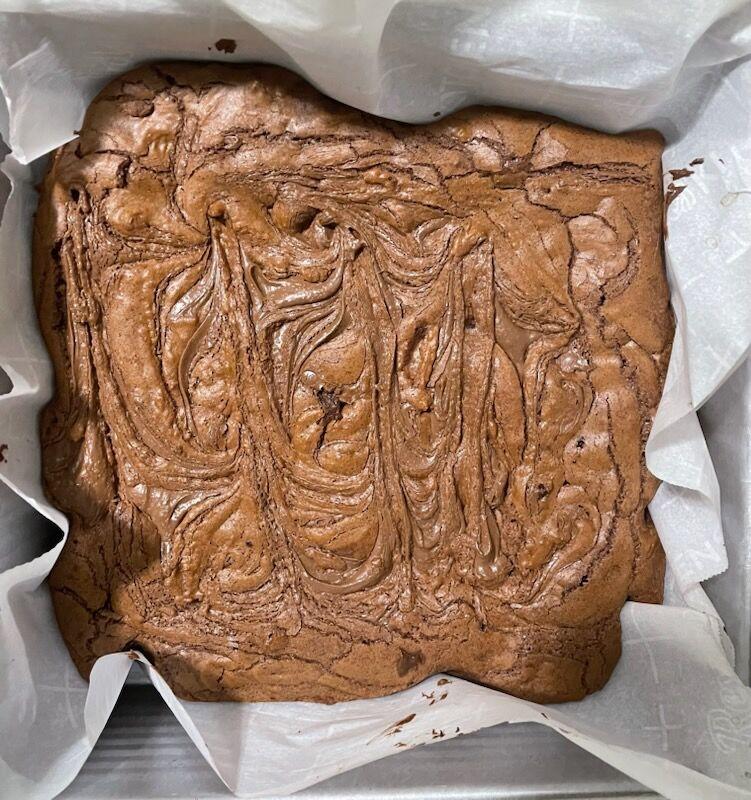 The brownies feel like a warm hug, and eating them is an experience akin to reading a light book while procrastinating on the rest of your work.
Finally, I made banana pancakes — perfect for a "breakfast for dinner" night. If you are like me and can never eat the last banana in the bunch before it gets too ripe, these are perfect, and using just one banana can make many filling pancakes, which also freeze well. They also are a one-bowl recipe that makes for minimal clean-up.
My biggest tip when making pancakes is to be patient. Mine were a little too ugly to photograph, and I have very frequently burnt my pancakes because of a desire to get them done sooner than it takes to cook them all the way through. Slowing down, cooking in plenty of butter, and waiting long enough for many bubbles to form on the surface before flipping the pancakes are a recipe for success.
I also added cinnamon and vanilla to mine to make them extra flavorful, though that is completely optional. Topped with peanut butter and syrup or with yogurt and berries, this was a perfect and comforting meal.
Overall, I highly recommend these recipes to make a busy and easily dreary quarter better. They are comforting and filling, with simple ingredients that make you feel like a true Gilmore Girl.
Reach columnist Megan Matti at arts@dailyuw.com. Twitter: @megan_matti.
Like what you're reading? Support high-quality student journalism by donating here.