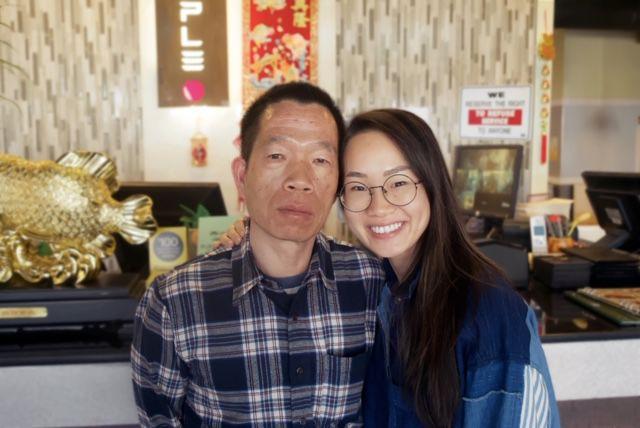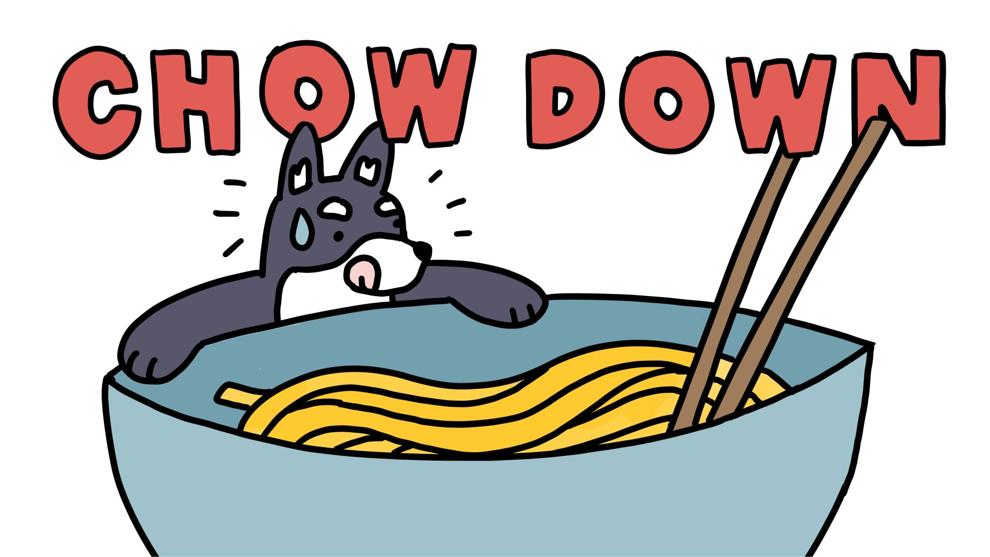 By necessity, the children of restaurant owners become experts in balancing work, school, and social responsibilities. From an early age, many find themselves working part-time on weekends and holidays, busing tables, operating the cash register, and prepping ingredients, all while studying for final exams and making time to hang out with friends. 
But with COVID-19 slashing revenue by as much as 80% at some restaurants, UW students and alumni face a test that no late-night cramming at Ode could have prepared them for: saving their family businesses from permanent closure. 
Restaurants are operating with skeleton crews to cut costs, placing the burden on the families running local independent restaurants to work overtime in taking, fulfilling, and delivering orders. 
Children of restaurant owners like Ivy Chan, a 2019 UW grad who spent nearly every day of March working 10-hour shifts at her family's Chinatown restaurant Jade Garden, have had to work longer hours than ever before. 
They're also taking on new responsibilities, learning the complexities of the restaurant industry and food supply chain on the fly, despite many attending college to distance themselves from the food business.
Since increasing her involvement at Jade Garden, Chan has served as a delivery driver, picked up supply shipments from importers, managed Jade Garden's new social media accounts, and sat in on conversations about difficult business decisions. 
At the UW, Chan studied medical anthropology and global health. These days, she hears her parents worry about rising pork prices, receives verbal abuse from irate customers, and after vandals broke a window at Jade Garden, fears for her parents' safety.  
"It hurts," Chan said. "I try not to take it personally, but it's hard not to."
Chan finally scaled back her hours at Jade Garden after her nursing classes restarted at Bellevue College. Yet, having witnessed the amount of work required to eke out the notoriously slim 4% restaurant profit margins, she feels guilty leaving her family alone to run their business. 
"My dad works 18 hours a day, and I feel bad because I could've been an extra set of hands," Chan said. "But I have to be on Zoom for four hours at a time."
Additionally, as older immigrant restaurant owners sometimes lack the tech-savviness and cultural flexibility of their children, their kids are spearheading efforts to adapt their family's restaurants to a socially-distant world. 
Carol Xie, whose dad owns the Chinatown restaurant Purple Dot, went from exclusively working the cash register during the restaurant's busiest weekend dim sum hours to learning every step of Purple Dot's takeout order process and how to make drinks. Xie, a 2017 UW grad, also doubles as Purple Dot's PR person, accountant, social media manager, and photographer.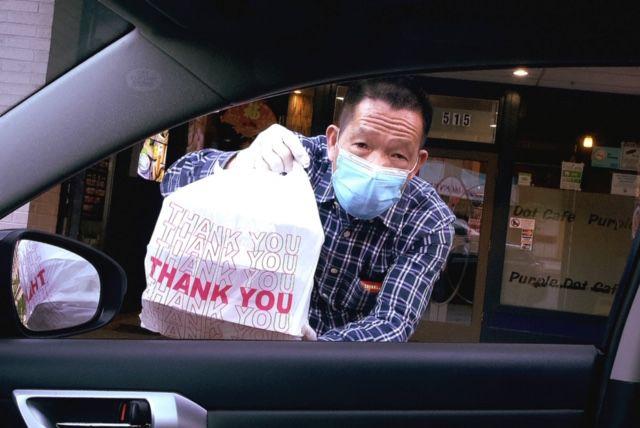 Without any prior lessons or experience in business marketing, Xie developed restaurant promotions and creatively advertised them online, built new relationships with online ordering and gift card platforms, and created content for Purple Dot's social media pages. 
She and others have also directly involved themselves in restaurant finance decisions. 
Applications for the Paycheck Protection Program, a Small Business Administration loan created for coronavirus-related economic relief, and other small business grants are only available in English. For immigrant restaurant owners lacking high-levels of English proficiency, the responsibility to apply for financial assistance falls on their children. 
Yongkang Zhou, a junior at UW whose parents own Chinatown's Fortune Garden, spent two weeks completing the 40 to 50 pages of required paperwork and communicating back and forth with his parents' bank and accountant before securing a loan. 
"It was really tedious, but what was worse is that they were all in English," Zhou said. "For restaurant owners who don't speak English and are trying to apply by themselves, it's really difficult."
Even now, the complicated fine print specifying how restaurants may spend their PPP loan and discrepancies between crowdsourced online Chinese translations and the original English version of the PPP continue to create headaches for Zhou and his parents. 
Not everyone has made it to that point, however. 
Xie applied for a PPP loan in mid-April and continues to wait for news.
Like Zhou, Xie took on the responsibility — as the strongest English speaker in her family — of applying for loans and grants. With their restaurant's accountant and lawyer too overwhelmed to provide assistance, Xie had no one to turn to except Google to navigate the confusing process. 
"[The bank] gave me piles and piles of paperwork … and I was overwhelmed," Xie said. "Just constantly hearing 'no,' 'we ran out of funds,' 'you took too long' has been hard on us."
The work gets exhausting, and Zhou admits that he complains to friends and family with his frustrations.
Nevertheless, the children of immigrant restaurant owners are committed to making the necessary sacrifices for their family restaurants to survive. 
"There's a lot of worry on my mind, but we just have to get through it," Zhou said. 
Reach writer Estey Chen at arts@dailyuw.com. Twitter: @esteychen
Like what you're reading? Support high-quality student journalism by donating here.