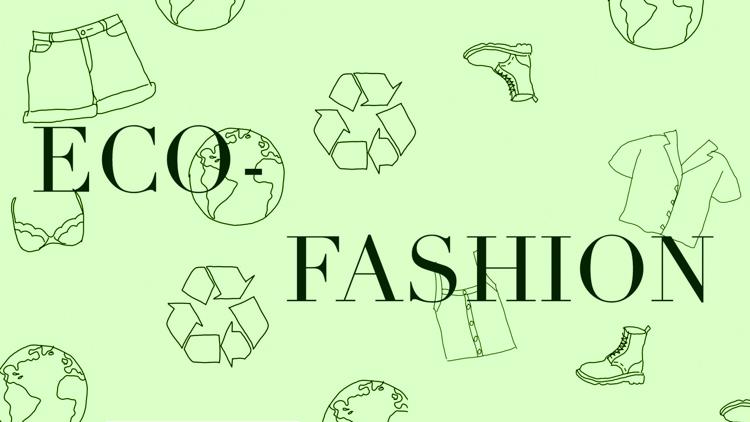 I've said this before and I'll say it again: I miss thrift shopping. It's so easy to walk down the Ave and stop by Buffalo Exchange, Crossroads Trading, Goodwill, or Lucky Vintage. It seems like every other store on the Ave is a thrift store, with enticing displays and prices to match my college student budget. 
Right now, most thrift stores on the Ave are closed, and it is unknown when they will be able to re-open. Bigger chain stores, like Crossroads Trading and Buffalo Exchange, are opening in some locations across the country, but not on the Ave. However, when these stores do open, shoppers can expect a changed thrift shopping experience. 
According to the Buffalo Exchange's website, when locations reopen, masks will be required for all customers and employees. There will be contactless payment options for shoppers, and there will be a social distancing policy in store. While dressing rooms will be closed, there will also be an extended return policy for items that don't fit. 
Crossroads Trading has a similar plan for reopening, including all new clothing remaining off the sales floor for 24 hours and no large bags allowed inside the store. 
If you've been cleaning out your closet while you're stuck at home, both Buffalo Exchange and Crossroads Trading are still buying clothes. If you want to sell at Buffalo Exchange, you can sell by mail. All you have to do is request a bag online and then drop it off with UPS. From there, Buffalo Exchange will look through the clothes in the bag to see if they can sell any of it in store. On the Buffalo Exchange blog, there are multiple posts about selling by mail, including this one that has six tips and tricks when you're not able to sell in person. 
Smaller vintage shops on the Ave have also had to close during quarantine. When they do reopen, they will also be changing some of their policies to ensure customer safety. 
"We will be masking up, sanitizing things in between customers, quarantining clothes taken into the fitting room for 24 hours and installing sneeze guards in front of the register and taping off distance markers," Isadora Moch, a member of management at Red Light Vintage, said via email. "Plus limiting the amount of people in the shop to 30% of our capacity."
Lucky Vintage, another vintage shop on the Ave, has been using quarantine to make some changes to their shopping model. If you still want to shop at Lucky Vintage, you can buy clothes via their Instagram account, @luckyvintageseattle. The store offers shipping and contactless pick-up for local customers. 
"We have also taken this time to create a brand new e-commerce website that will go live the first weekend in June in tandem with an Instagram Live shopping event we will be hosting," Caryn Cook of Lucky Vintage said via email. 
Lucky Vintage has made renovations to their U-District location in order to brighten up the space and make it easier to move around when it is possible to reopen. The store will have new policies in place as well to maintain safety for Lucky Vintage staff and customers, including putting items that have been tried on but not purchased into 24-hour quarantine and regularly disinfecting the store. 
"Since we are in the business of sustainable fashion, it was important to me to seek out eco-conscious disinfecting and cleaning supplies, fragrance free natural hand sanitizers, non-toxic products with the least amount of packaging and waste, etc," Cook said. 
That is definitely something I can get behind. It seems like the thrifting community on the Ave is hoping to reopen soon, but understands that there will need to be changes to the shopping experience. It's important to remain safe and healthy, but also support local businesses. If you can, buy clothes online or be ready to shop at these locations when they reopen. 
Until then, I will continue to clean my closet and dream of the day I can go thrift shopping and fill my empty hangers while still doing my part to dismantle the fast fashion industry. 
Reach columnist Zoe Schenk at arts@dailyuw.com. Twitter: @schenk_zoe
Like what you're reading? Support high-quality student journalism by donating here.