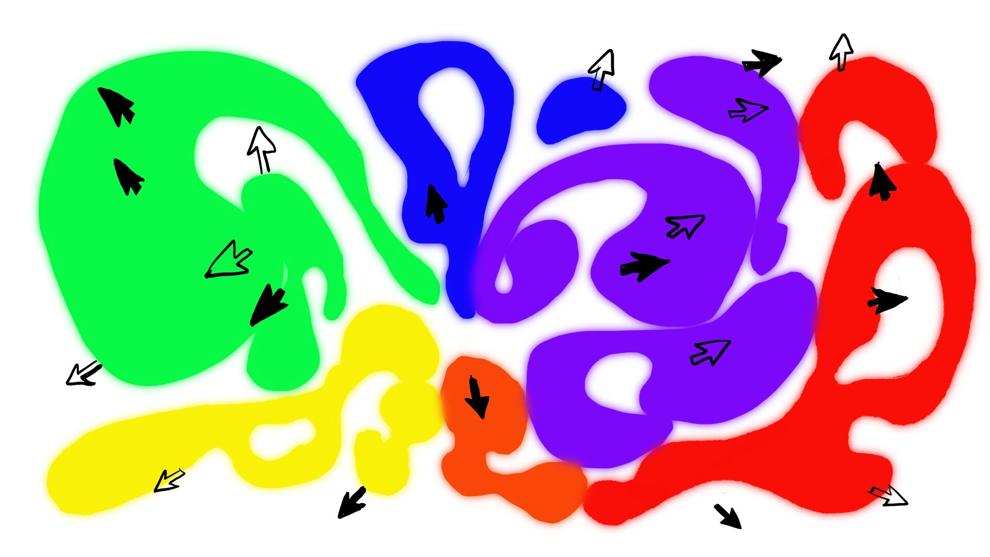 About 2,500 people registered for Seattle Pride this year, which took place on June 26 and June 27. Since the pandemic, the programming has increased by 750% in the last two years. The event that occurred over the two days was free and accessible to the community, with the exception of Pride After Dark, a drag and burlesque show for adult audiences, thanks to community donations and corporate sponsorships.
Those who attended were able to watch pre-recorded performances from headliners and enjoy hosts, such as Betty Wetter, and guest live streams from different locations on the virtual platform.
This year, Krystal Marx, executive director of Seattle Pride, wanted to showcase Seattle's diverse community. She admitted that past Seattle Pride events had centered white voices; however, with this year's pride, the event sought to uplift non-white voices and performances.
"[We] prioritiz[ed] folks with disabilities, with marginalized identities, we made sure our trans community was highlighted," Marx said. "And especially that Black and Brown performers, or our guests, weren't just in a performance space but were also in a speaker role. We were highlighting that … they are also experts in their field."
I joined the Reimagine Policing Panel on the second stage after watching Betty Wetter and Cookie Couture host their respective game shows — "Oh! Oh! I KNOW! A Quiz Show" and "Bedroom Bingo" — and Seattle drag queen Aleksa Manila mentoring and makingover her new drag daughter, Ayala Manila. 
By elevating basic human needs and the meeting of those needs through community assistance rather than the reactionary system in place, the Reimagine Policing Panel explored the world of current policing, transforming safety and public health, community-building, crisis response, and healing.
This effort would require dismantling the old model and replacing it with one that is anti-racist. This would mean building a system that is made for all people, where no person will ever be systematically oppressed for seeking help and resources.
When asked if police would still be included in pride, given that Capitol Hill Pride — a separate pride organization — is no longer allowing police presence, Marx said, "We're required by the City of Seattle to have [Seattle Police Department] security presence … because of how big our parade is, we've shut down part of I-5 … If we want to change anything we have to make sure it's what the community really wants."
In light of this requirement, Seattle Pride set up a survey for community members to express their concerns about policing at pride. 
The Trans Identities in Horror program with Isabella Von Ghoul spoke to how trans people are often portrayed as villainous within the Hollywood sphere and how movie horror tropes fit within trans identities. Rather than giving trans characters creative ideas, interests, passions, strengths, and weaknesses, they are often one-dimensional, their purpose being to serve the plot and the protagonist.
Von Ghoul and the panelists pointed out how much of their stories are written by cis people and how that has translated into dangerous sterotypes as seen with characters like Buffalo Bill from "The Silence of the Lambs." There are countless of LGBTQIA+ directors, producers, and writers ready to tell their own stories, each with their own motivational drive and ideas.
Marx pointed out that it was just last year that Washington state passed a ban on "trans panic," a legal defense used to justify violence by individuals who find out their partner is trans, adding another layer to this discussion.
Sunday's programming on the virtual platform had very few glitches. 
The second stage hosted reruns of Seattle Pride's monthly series called Pride Speaks, where panelists speak on issues impacting the LGBTQIA+ community, including homelessness and parenting.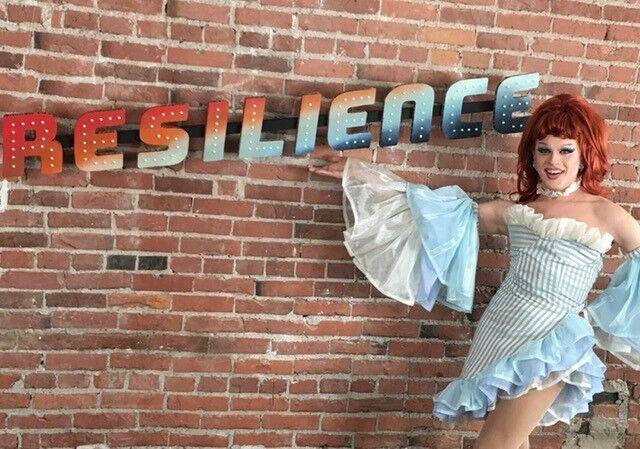 Marx noted that more people were able to attend Seattle Pride last year for the first time because the event was held virtually. Marx and her team hope to keep some aspect of a virtual experience in the future, as it provides more accessibility for people with disabilities and perhaps provides a safer environment for individuals to be themselves.
This too was my first pride in Seattle. While I did go to pride prom at my community college, I've never been glitter-bombed by drag queens like Marx has or marched in a parade, but it is something I'd like to experience at least once. 
However, no public event goes off without a hitch. This year's Seattle Pride was held virtually through a web platform, Hopin. On Saturday, the event ran an hour behind schedule as the team battled technical difficulties.
"We'd done a run-through on Friday night, streaming everything to a dummy account, and it worked perfectly," Marx said. "We're not entirely sure what happened on Saturday. If it was something related to the heat or if it was just too many of us on the Internet at one time [...] but I was glad we could get most everything."
While the crew worked to get the show off the ground, I watched some cute animals from the Woodland Park Zoo in their "We Are Family!" Hopin room. 
Unfortunately, when I first clicked on the link I was greeted by Madagascar cockroaches, but sticking with it, I was soon rewarded with cute photos of the zoo animals, along with live reptiles.
Overall, it was a fun weekend with my roommate as we listened to local artists like Jack Mozie, Sarey Savy and Friends, and CarLarans perform on Sunday while we worked on our Sasquatch puzzle. Pride for me this year was about having a good time with a friend while we sweated in our non-AC apartment while having four different fans pointed at us in our living room.
It was also about learning, listening, and growing. In a way, this year's theme of resilience fits not only Marx and her team as they faced challenges in creating a virtual experience online, but the entire community as they navigated the pandemic.
"For us [resilience] meant the ability of our LGBTQIA+ community to face challenges, but to still come together stronger and more capable," Marx said. "Being resilient is great, but you've had to go through something … we're tired of having to go through things. We're tired of having to fight for our rights."
If you missed this year's pride, the programming will be uploaded on their YouTube channel later this week. If you'd like to join future events or volunteer, visit the website.
Reach contributing writer Kat Rios at arts@dailyuw.com. Twitter: @gatoespacia
Like what you're reading? Support high-quality student journalism by donating here.