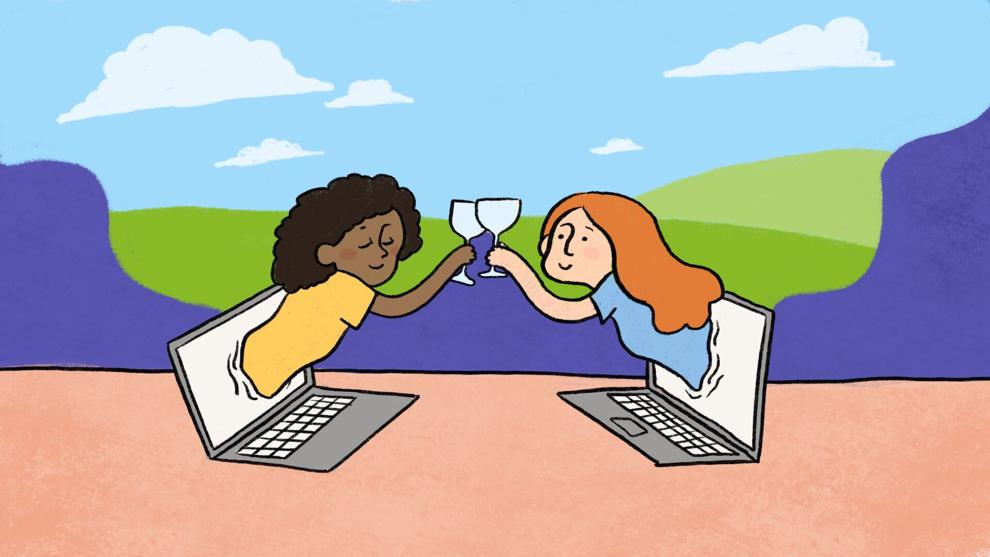 The community of Clinton is where State Route 525 morphs from a ferry-bound offshoot of Interstate 405 into Whidbey Island's arterial roadway. Following it northwest, past the open plots of farmland and dense woodland patches, past local shops and a bayside golf course, lies Hedgebrook Farm, a home station from which the voices of women writers are projected across the globe.
Hedgebrook is a literary non-profit organization that hosts writing workshops and programs with the purpose of bringing women writers together and offers them an inclusive, communal space to collaborate and learn from each other. 
One of Hedgebrooks's most attractive features is its highly exclusive writing residency program. The two- or four-week program offers six women applicants the chance to dedicate all of their time to writing by allowing them to stay, free of cost, in individual cabins at Hedgebrook Farm.
"They come [and] they're taken care of like they're family — in a place that is both aesthetically beautiful, but also has the kind of solitude and serenity that so many writers need, and women-identified writers in particular can struggle to find," Hedgebrook's executive director Kimberly A.C. Wilson said. 
Many writing retreats can feel elite and unwelcoming, Wilson explained. Because of the difficulties women face in finding opportunities and spaces to create, Hedgebrook has taken strides to ensure it is an inclusive space for all women, especially women of color.
"Hedgebrook is really intentional about being a place that does make space for writers who are BIPoC and come from marginalized communities that may not fully see themselves as the kind of person who goes to a retreat," Wilson said.
No longer able to host residencies in person during the pandemic, Amber Flame, program director at Hedgebook, decided that rather than suspending or scaling back operations, Hedgebrook would pivot to focus on remote programming that continued to create space for women writers.
"What Hedgebrook does is radical, it truly is," Flame said. "To give a woman time and space to do nothing but honor what they have to write, what they have to say… we have people who wrote world-changing, life-changing work in those cottages. Of course it has to survive."
Flame and her programming team began implementing new virtual programming options that connect the global community with esteemed Hedgebrook alumni, including alumni-led webinars and live moderated conversations with alumni called Cottage Chats.  
For alumni, virtual retreats were substituted to recapture in-person communal sentiments, which also allows  alumni from around the globe to participate despite potential geographical barriers. In place of farmhouse dinners, multiple alumni could now come together over video call, turn off their cameras and microphones, and write in their own homes without losing the feeling of being in a shared space.
"It's really the fact that … you're sort of tethered to the group that gives you kind of the space to work in," Theo Pauline Nestor, a Hedgebrook alum, said. "You don't feel like 'Oh, I'm just home alone and no one cares what I'm doing,' it sort of… supports you and makes you feel like 'OK … I am a part of something, and there's people out there who care about what I'm doing, and I care about what they're doing.'"
Nestor's essays and memoirs cover personal topics like feminism, relationships, family, and parenting. While at Hedgebrook, Nestor began working on an essay titled "There Is Not Enough Pepper Spray In The World To Keep Our Daughters Safe," which she wrote to capture her anger toward the need to be afraid for her daughter's safety when walking alone at night.
"Hedgebrook gave me permission to write about some of the harder topics that are related to feminism and being a woman," Nestor said. "So issues about consent and about violence against women … I started being braver about going into those topics."
Going forward, Hedgebrook plans to continue experimenting with virtual and in-person programming, as well as collaborating with other like-minded organizations to engage and involve as many writers as possible. The organization's inaugural songwriting festival is scheduled for June 13 and will feature the work of several songwriting alumni.
"Books and essays change people's lives," Nestor said. "They change how we think, they change how we feel, and for a lot of women, seeing our experience in other women's stories gives us the validation that we need to grow stronger. Just keep going, and keep telling your stories."
Reach writer Hunter Bos at arts@dailyuw.com. Twitter: @_HunterBos
Like what you're reading? Support high-quality student journalism by donating here.