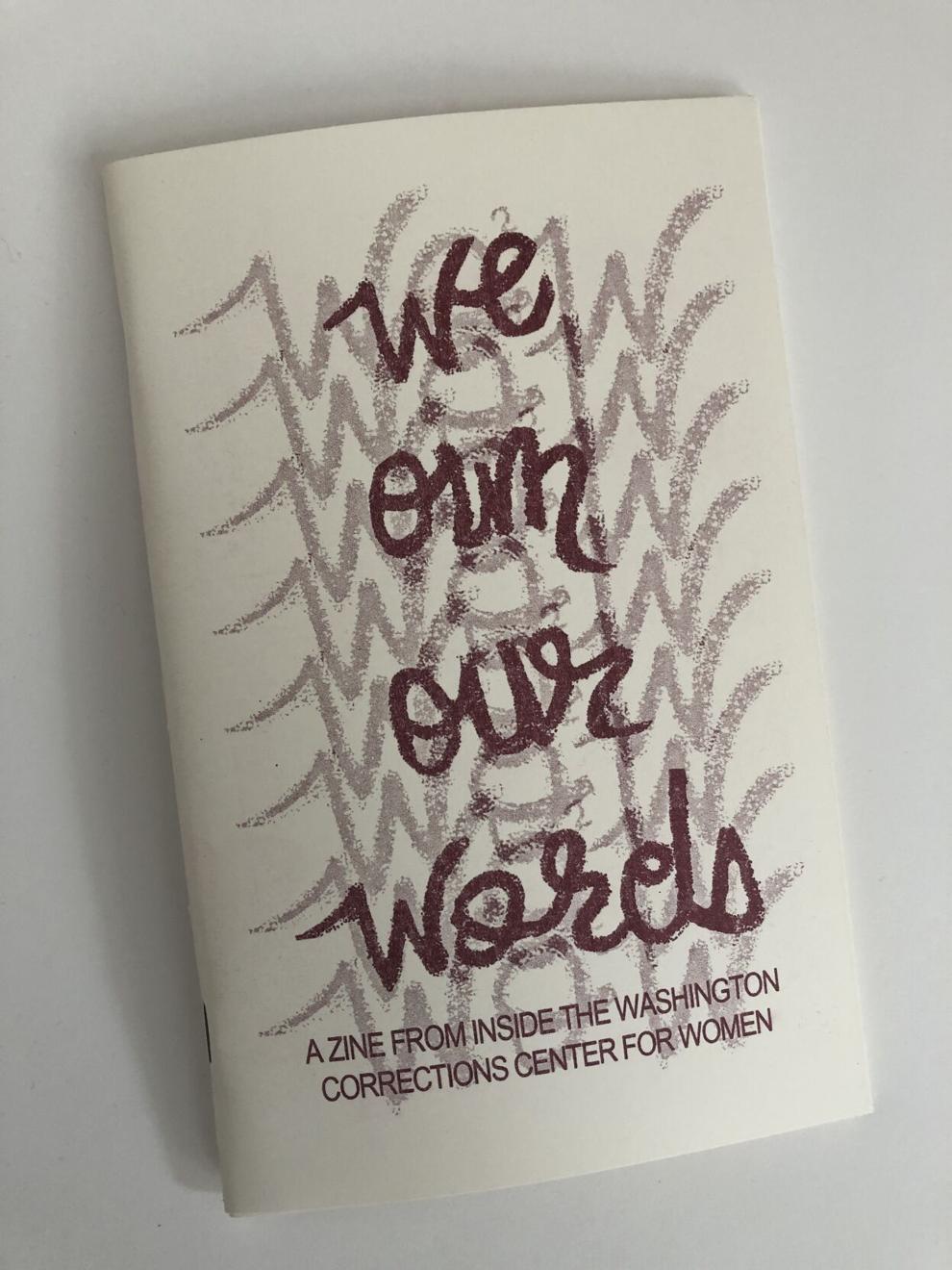 Behind the brick walls of the Washington Corrections Center for Women (WCCW) are writers, poets, and artists who are excited to have their voices heard. The Henry Art Gallery, in partnership with Freedom Education Project Puget Sound (FEPPS), has made this dream a reality.
"We Own Our Words" is a creative writing zine showcasing powerful poems and artwork from Breanna, Chelsea, Fermina, Lisa, Sabrina, Shawn, Shellie, Sheryl, Soy, and Tatïana — all women incarcerated at WCCW. The poems describe their personal encounters with the injustices endemic to carceral institutions, including salient depictions of racism.
The zine complements another Henry exhibit, "Illustrating Injustice: The Power of Print," and explores how the written word is capable of sharing the stories of those impacted by incarceration. 
Dr. Mita Mahato, the associate curator of public and youth programs at the Henry, organized the zine. Mahato, along with other Henry curators, began brainstorming ideas for the project in late 2019. In May 2020, Mahato contacted educators at FEPPS, and the project was born.
FEPPS provides educational courses to incarcerated women and gender-nonconforming people in Washington. Educators from colleges across the state volunteer to teach classes at WCCW, and students can earn an Associate of Arts — and more recently a Bachelor of Arts — while incarcerated, creating more opportunities for life after release.
Phebe Jewell, an English professor at Seattle Central College and volunteer for FEPPS, worked closely with Mahato to execute the project. She has taught several creative writing classes at WCCW and has witnessed firsthand the agency education can provide, especially for incarcerated women.
"They wanted to really give the world outside a sense of who they are," Jewell said.
From beginning to end, the project revolved around the writers. They had the final say in every decision, even the title of the zine, according to Mahato.
"We wanted to highlight the voices of the contributors," Mahato said.
"We Own Our Words" functioned as an open call to any individual at WCCW interested in submitting a piece of writing. Some of the writers were already involved in creative writing classes through FEPPS, but others just wanted to share their work with a wider audience, according to Jewell.
Through its inception and publication, the zine became a way to subvert people's opinions on prison.
"In a sense, [the zine acts as] a kind of counter-narrative to some of the images of people in prison in popular culture," Jewell said.
"We Own Our Words'' captures the unique voices and stories of each writer and doesn't shy away from the shiver-inducing emotions the stories conjure — instead, it welcomes the uncomfortable.
Shawn, one of the writers, wrote in the zine's introduction, "We don't fit the TV model you see on the screen … Many of us crave knowledge, and beg for more education … We are intelligent, brave, and strong, as you are about to see."
In a poem titled "Dear Police Officer," Sabrina wrote, "What gave you the right to prejudge me? Is my black skin excluding Me from common respect in white America?" 
The exhibition is extremely humanizing. The writers' words remind people that our mistakes are not the defining feature of our lives. 
"We are all so much more than the worst things we've ever done," Jewell said. 
With many museums and galleries closed, the zine is currently available for viewing online. This format, however, expands access to the stories and spreads awareness of the pervasive injustices in the prison system, representing "the power of zines and connecting communities with each other, but then also as a means to share out with other people who might not necessarily see that community," Mahato said.
The project has already reached audiences in Canada, the United Kingdom, and India, according to Jewell. Through viewership, readers and authors form a sincere connection as the zine reveals broader truths about society. 
"I think again, it's just another layer of like, 'whoa' … both the commonality of our humanity but also an awareness of, 'Wow, these things happen to other people,'" Jewell said.
Compelling experiences are fashioned into powerful stories of injustice and perseverance to make "We Own Our Words" a must-read. The authors spoke on the problems ingrained in the U.S. justice system with such profound honesty that I was left mesmerized. 
An online version of the zine is available on the Henry's website, and a display highlighting the zine is expected to premiere when the Henry reopens. Physical copies of "We Own Our Words" will also be available when COVID-19 restrictions are lifted, according to Mahato.
Reach contributing writer Anna Ergeson at arts@dailyuw.com. Twitter: @annaergeson
Like what you're reading? Support high-quality student journalism by donating here.